Creative Corner: Surfers Against Sewage surfboard and a mermaid spa day from SpaSeekers

Happy Friday you lovely lot!
Another week down and, even if the weather doesn't know it yet, we're on the downward slide towards summer which makes me very happy. It's a difficult time to be in PR right now. Journalist redundancies, publications closing, and lots of OOO replies to pitches can make it difficult to secure coverage for even the best campaigns.

But this industry is nothing if not resilient, and we won't let the odds shifting dampen our creative spirit. So let's see what you've all been up to this week!

Surf's up
Important cause? Check. Scary research? Check? Eww-inducing execution? Check.

Surfers Against Sewage created the world's first surfboard made with materials found in the sea - recycled and…raw. The surfboard was designed using the waste, transforming it into resin with two windows exposing two litres of sewage water inside.
So far, so gross.
The board was unveiled alongside research that found sewage pollution puts 69% of people off enjoying UK rivers and oceans, and to encourage people to join a SAS mass paddle event around the country on the 20th May.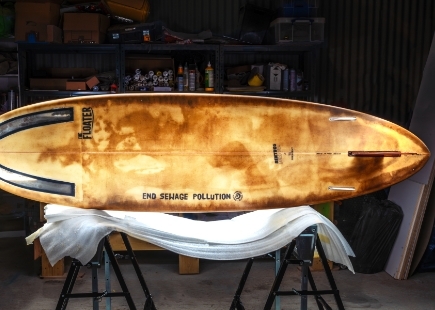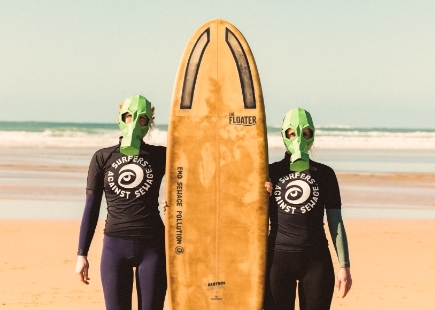 Under the sea
Disney's much anticipated live action remake of The Little Mermaid is a great excuse to have some fun, and it seems the team at Propellernet agrees! The agency has launched a new mermaid themed spa day for client SpaSeekers.

With treatments inspired by the movie - think cleansing salt scrub followed by a seaweed facial - guests also get to splash by the pool (not in!) with their very own mermaid tail.
It's a simple and effective idea that this poor unfortunate soul is gutted she can't book a slot for herself! Lovely stuff all round.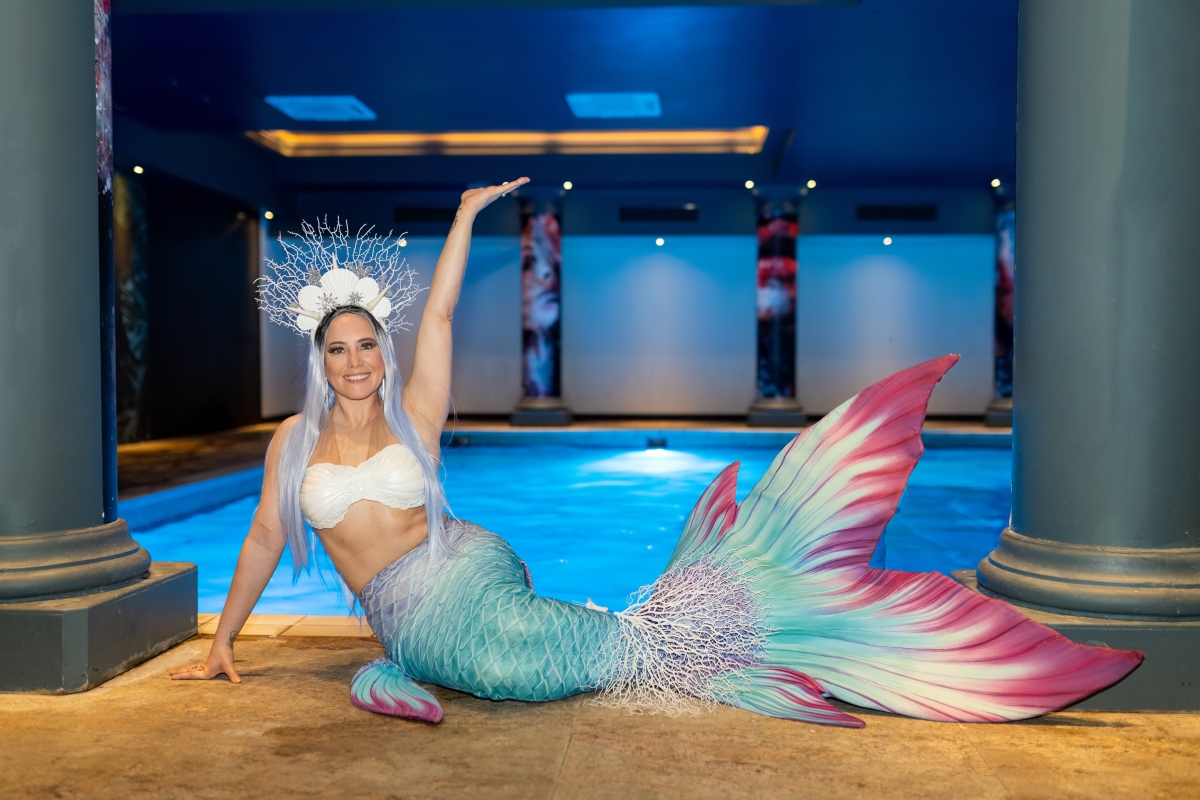 And that's it for this week!
If you're launching something that deserves a spot in Creative Corner, or have seen a campaign you just love, please share it with us. Email angharad@weareradioactive.com or rich@weareradioactive.com with your suggestions, or find us on Twitter - @Welsh_PR and @RichLeighPR.
If you enjoyed this article, you can subscribe for free to our weekly email alert and receive a regular curation of the best creative campaigns by creatives themselves.