Creative work challenging the status quo in 2022

What a year 2022 has been for us all.
It saw us finally emerge from lockdown restrictions, blinking in the sunlight and clutching handfuls of signed-off campaigns and clients willing to take a risk and just do something after such a long period of nervousness and digital offerings.

What the most successful stories of 2022 are telling us is that the era of purpose campaigns is not behind us, but perhaps those lacking in authenticity are.
It still feels like we have real permission now to question the status quo and to push clients creatively, to not just say—but do. We need to devise campaigns with this in mind to cut through and create something extraordinary, which is what these ten campaigns have in spades.

Morning After Island
If ever there was a campaign to make you weep with its impact, it's this one.

In 2009 Honduras made the dystopian decision to ban the sale and distribution of emergency contraceptive pills, imposing severe penalties for anyone still choosing to use them. Since then, hundreds of thousands of underage Honduran girls have given birth.
So, activists Grupo Estratégico PAE launched a campaign to overturn that ban and, in the meantime, created the Morning After Island—a small wooden platform with colossal significance.
Placed in international waters, just outside of Honduran jurisdiction, the 'island' is a beacon of hope for women, who take a boat out to the platform to take medication that anywhere else would be legal to use within their own homes.
The campaign's impact is felt in its authenticity and commitment to its short and long-term goals.
The island's creation was headline-grabbing, but also functional. They organised regular trips for as many women as possible to the island, allowing them jurisdiction over their own bodies, and committed to doing so until the ban was overturned.
In the long-term, the group has continued to heap pressure on government officials to repeal, creating petitions, lobbying media, and finally securing a meeting with the President, who herself called for change.

No More Red
In the lead-up to its next FA Cup game, Arsenal announced it would be removing the iconic red from its shirts, playing in all white as a statement against knife crime.

The simplicity is its brilliance, fighting against the blood loss on the streets by removing the red from the shirts, resulting in an unsettling, attention-grabbing moment.
A campaign requiring collaboration between multiple high-profile partners—Arsenal themselves, the FA and Adidas, supported by Idris Elba and Ian Wright, all added to the impact.
The pièce de résistance?
It chose not to put the shirts up for sale, instead awarding them to a handful of individuals making a positive difference in communities beset by knife crime.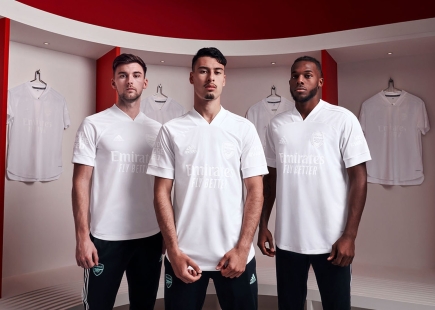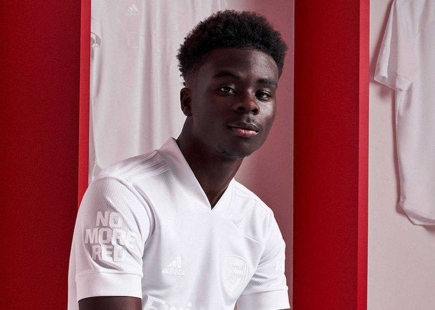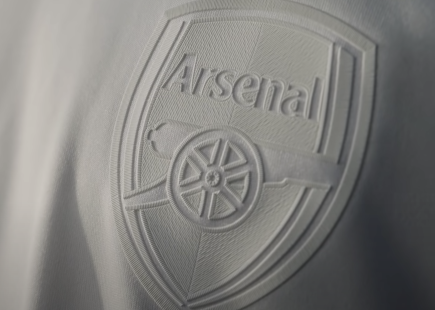 London Zoo "not pissing around"
Ahh, the joy of a campaign genuinely started by someone sending an unpromoted tweet. A PRs wet dream.

A crocodile enclosure in London Zoo contains a crocodile-skin handbag as a statement against the illegal wildlife trade.
It looks exactly as a standard enclosure would, complete with a slightly sarcastic description beneath, explaining the lack of real Siamese croc. A great idea, well executed.
A visitor - "@sleepy_homo" (excellent) - took a picture and tweeted with the simple, and some would say iconic, caption "london zoo not pissing around", causing the enclosure to go viral.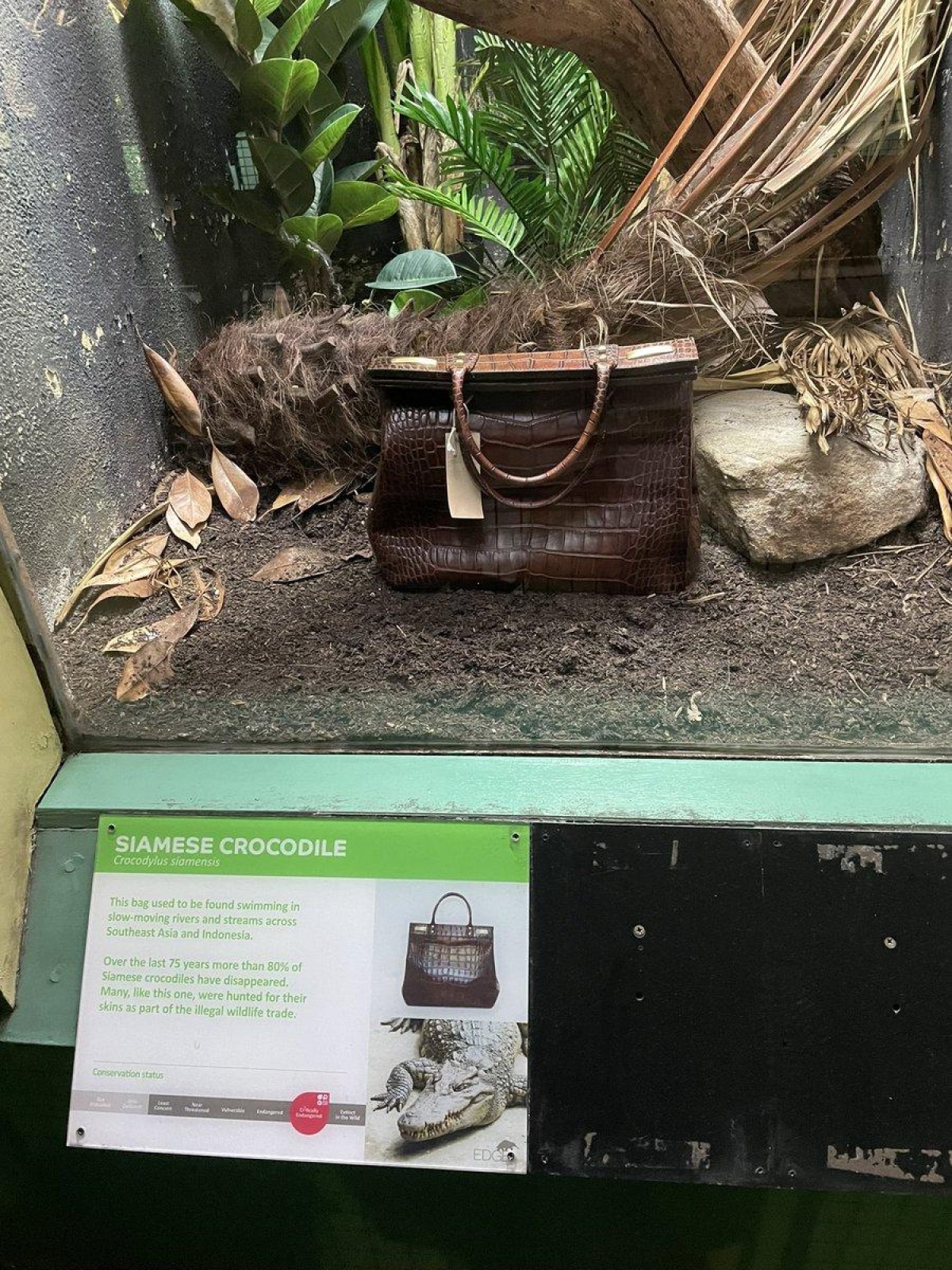 McDonald's Missing Burger
Sometimes when the bad news keeps coming, it takes a megabrand to step in and raise the profile of a specific natural disaster. This summer Spain (alongside many others) experienced some of the worst wildfires in its history, causing untold damage to land and livestock.

McDonald's stepped in to help its farming partners in Spain. Firstly, by 'buying' those fire-damaged crops, and secondly, by bringing "The Burger That Could Not Be" to life.
For three weeks, customers had the chance to pay €1 for the virtual burger, and all profits went directly to those whose livelihoods were affected by the fires. The imagery is striking, an empty 'burnt' black box, a symbol of the burger that could not be made with the agriculture lost to the fires.
Crucially, McDonald's doesn't rely on the public's donations alone but also kick-starts the fund with €50,000.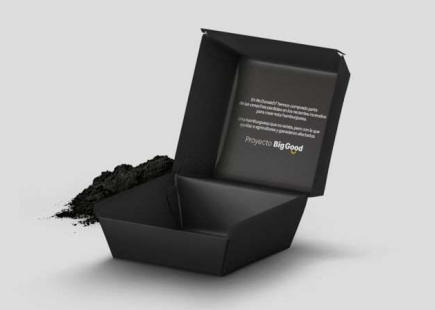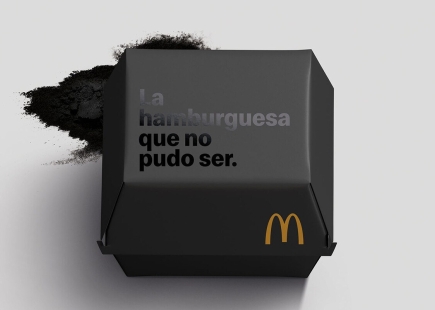 MNBA
There are so many things to frustrate a feminist in 2022. And this one is undoubtedly perceived as one of the most 'pernickety', but also absolutely at the root of everything that is not equal in sport and life.
Men's sports and their rights to be the status quo, the default, the standard sport, compared to the lesser, feminine, 'women's' version.

The Metro Vancouver YWCA - an organisation in Vancouver focussed on advancing gender equality - saw this and took action. It looked at its major sports - NBA, for example - and added an 'M', as would be added for its female counterparts (WNBA). NBA became MNBA.
They created simple imagery, amending the famous logos, and as simple as that, a point is made.
Stunts like this won't change the world by themselves, but they are at least proving a point and raising an issue. If we want women and girls to gain from the joy, health benefits and financial profits of sport, we must first change the fundamentals. Men's Premier League, here we come…

Elvie at Notting Hill Carnival
Promoting anything to do with feeding babies is to walk a tightrope of potential backlash, litigation and shaming. Not for the faint-hearted. But this summer, Elvie, the mobile breast pump makers, found a way to highlight its product positively.

In auspicious timing, Elvie secured Alexandra Burke - she of precisely the right level of superstar credits to her name, but also down-to-earth relatable Loose Women-ness - at exactly the right moment, two months post-baby, to celebrate the first, joyous Notting Hill Carnival in two years, following the pandemic closures.
What a combo.
Alexandra paired her breast pump with a fabulously elaborate winged costume, and two identically apparelled friends, for a spectacular photoshoot aiming to normalise breastfeeding in public.

Gay Blood Collection
At the beginning of the year, US news outlets were covering a national blood shortage, and LGBTQ+ groups, alongside members of congress, were calling for discriminatory donor restrictions on sexually active gay and bisexual men to be eased. In the US, these men must abstain from 'same-sex sexual activity' for 90 days before donating blood. A move medics found 'unnecessarily obstructive' to the nation's faltering bloody supply.

And so creative agency Mother launched The Gay Blood Collection, a follow-up to its 2018 campaign. In 2018, its Blood is Blood initiative offered t-shirts screen-printed with ink created from the blood of gay men.
This (slightly more complicated, but still strong) update offers purchasers the goods needed to create their own art, using 'gay blood' and an array of paints and tools. All proceeds go to LGBTQ+ healthcare organisations.
This is a pretty literal way to show that any human blood is lifesaving.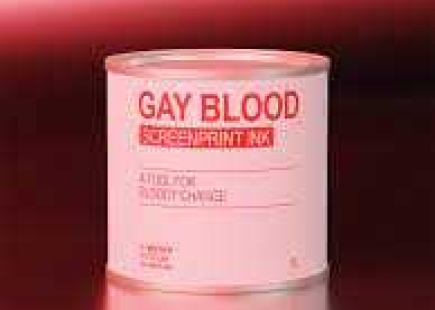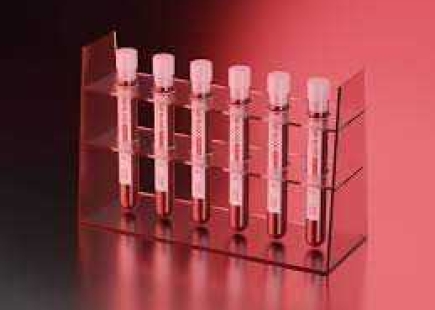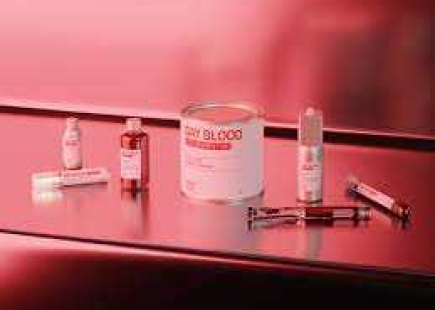 Asics before and after
The tide against the beach body, before-and-after, January-detox-style rhetoric we're about to face as we approach New Year, New-You-It's-January, Let's-All-Feel-Terrible-Month has been long-coming and continues to come.

Simultaneously, these images and messages continue to pelt us from every other angle. Exhausting! Perhaps enough to count as a workout? No??
Asics took its moment on World Mental Health Day (10th October) to bring the issue to the fore with a jarring set of images that shouldn't be so. They photographed three celebrities before and after exercise to show the transformative effects of it.
The joy of the images is the expressions of the subjects. More sweaty, happier, prouder-postured, but ultimately…the same. They gave themselves a 'why' with their research, revealing that almost 50% of Brits feel insecure about their bodies after seeing exercise transformation pictures.
So good it almost seems obvious, but then the greats often do.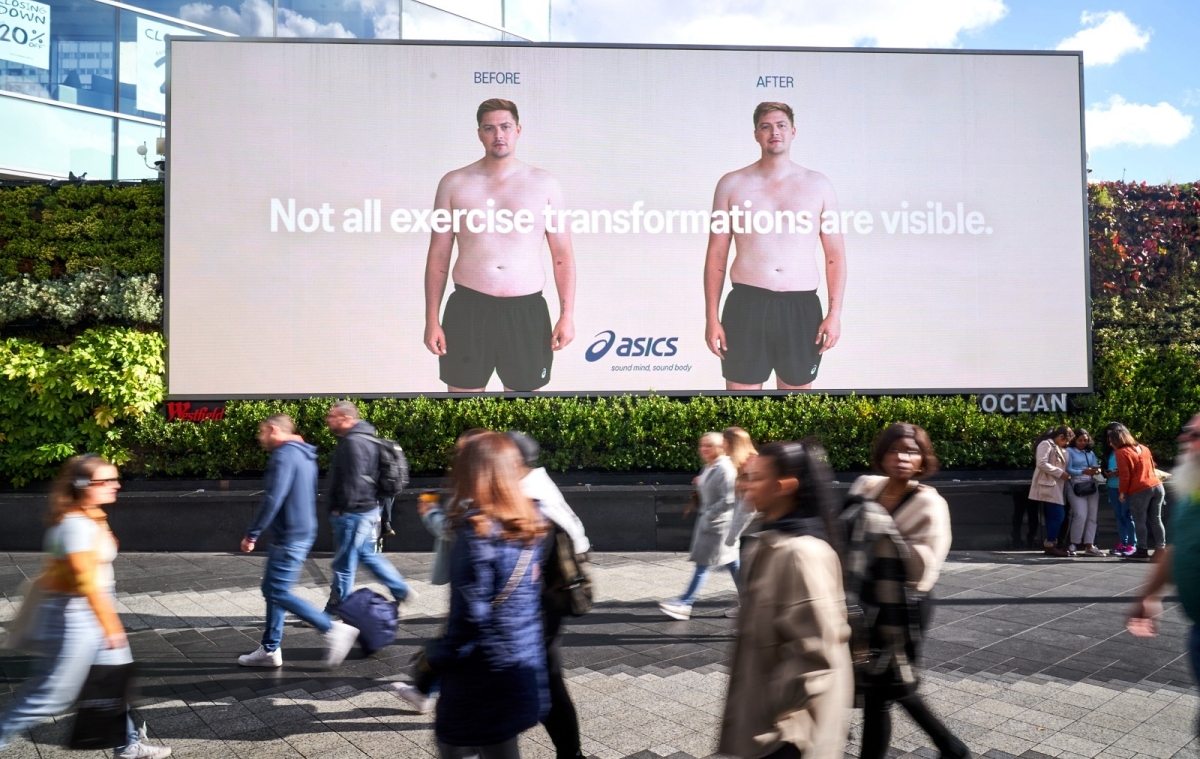 Dove's reclaiming school photo day
One of the most exciting things a PR campaign can do is teach us something. This is what Dove's most recent campaign did for many people.

The campaign's aim was to help women with oft misunderstood and mishandled afro or textured hair who faced discrimination at school to 'reclaim their school pictures'.
According to its research, many Black and mixed-race women were so apprehensive about school picture day they missed it entirely, and many others felt anxious due to race-based hair discrimination.
So, to offer some small recompense for a handful of women, Dove gave eight of them a chance to retake their school photos - as they wished they could have before, revealing their authentic selves.
The assets are what make this campaign special. There are the photos themselves, which are beautiful, but the accompanying footage really makes the message sing. The women share their stories and honest accounts of hair discrimination.
You see and hear the distress first-hand, compared to the happiness and pride when they are presented with their new photos on the camera. Hard not to shed a tear.

Ecover Refillery
And finally.
Plenty of campaigns could have taken the final spot on my list.

But if there's one thing we're all seeing less of (and all secretly want to do more of) it's the big stunty picture stunt. I (genuinely) loved this from Ecover.
They wanted to show they do refills.
So they took a dirty old polluting disused petrol station, cleaned it up until Pleasantville-level gleaming, and created the 'refillery'.
Job done.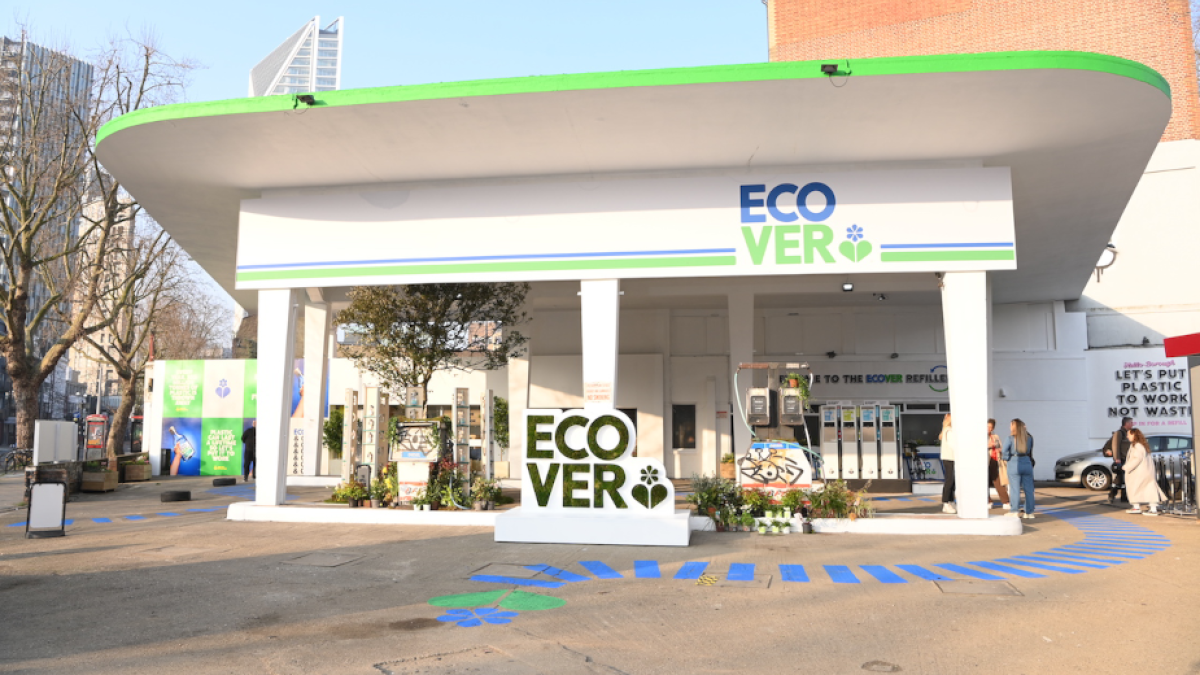 To read more about some of the most eye-catching creative work from across the world, the fourth installment of Magpie features, as ever, some choice cuts of our favourite campaigns from the last few months from the team at Hope&Glory.

If you enjoyed this article, you can subscribe for free to our weekly email alert and receive a regular curation of the best creative campaigns by creatives themselves.