Dove champions hair positivity and drives the conversation around the societal pressures for Latinas

Dove research shows that 9 out of 10 women feel pressured to style their hair according to society's expectations.
As a community with diverse hair types of all lengths, textures and colours, Latinas are no strangers to this societal pressure.
Dove has created #MyHairAMiModo (translated to "my hair, my way"), an initiative designed alongside Latina community advocates to help drive catalyzing conversations surrounding the limiting societal expectations associated with Latinas' hair and celebrate the beautiful diversity of hair within the community.
To kick off #MyHairAMiModo, Dove partnered with Li Saumet of Bomba Estéreo to re-record the band's anthemic hit song, "Soy Yo," with an updated message and music video that speaks directly to hair self-expression, encouraging Latinas of all generations to celebrate the unique hair that makes them, them.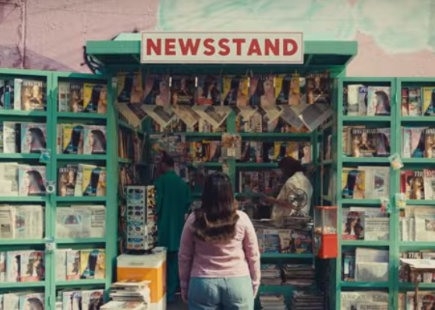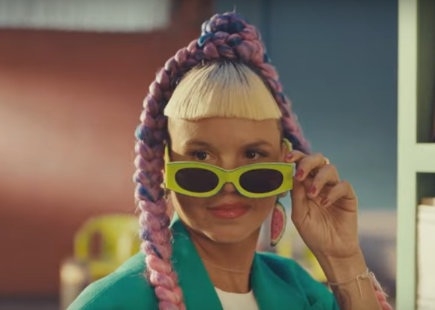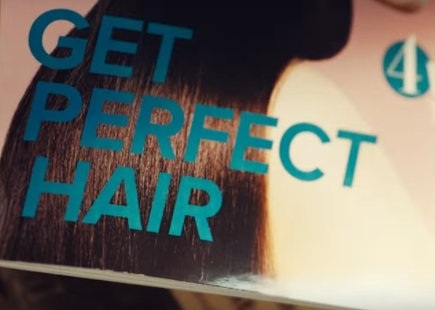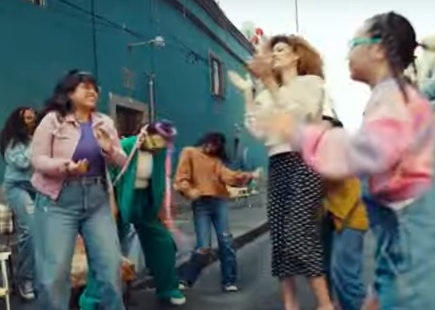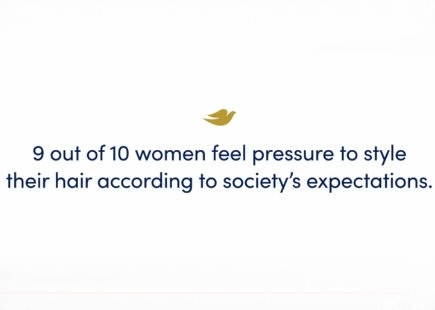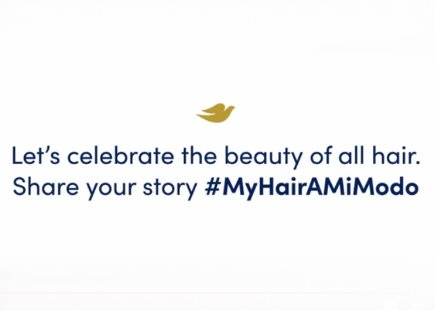 "For more than 20 years, Dove has been committed to redefining narrow beauty standards so that women and girls can see their beauty is a source of happiness, not anxiety – this includes their relationship with their hair," says Dove hair global vice president, Bérengère Loubatier. "Through #MyHairAMiModo, we aim to uplift Latina community voices and celebrate the beauty of all hair types, textures and styles so that Latina women feel empowered to embrace wearing their hair, their way."
To accompany this revamped anthem, Dove is releasing a new music video featuring footage of Bomba Estéreo and the child star of the original "Soy Yo" music video, Sarai Gonzalez. The campaign will also amplify the stories of Latinas sharing what it means to wear their hair in the spirit of #MyHairAMiModo. Dove invites Latinas everywhere to join the #MyHairAMiModo conversation on TikTok to the tune of the updated "Soy Yo" by sharing their hair story and tagging #MyHairAMiModo and @Dove. Allies are encouraged to participate by engaging with content and sharing it with their network.
"The #MyHairAMiModo campaign and our collaboration with Dove are very much what Bomba Estéreo is about," shared Li Saumet, lead singer of Bomba Estéreo. "The updated verses are about being genuine, original and, above all else, accepting and celebrating yourself as you are. The connection was very organic because I often experiment with my hair to express myself and my personal style. It's important for brands like Dove to elevate the pressures Latina women face when it comes to their hair because the more we talk about it, the more possibilities there will be for positive change."
Credits
Media.Monks/Cashmere
Creative
Mayumi Tatsuta, Group Creative Director
Jo Wallace, Executive Creative Director
Katelyn Murray, Associate Creative Director
Liz Robinson, Associate Creative Director
Frank Dattalo, Executive Creative Director
Jessica Cuevas Molina, Creative Director
Content Production
Kelsy Zemanski, Senior Producer
Shannon Barnes, Executive Producer
Mike Davidson, Head of Production
Account
Emma Valk, Senior Account Director
Colleen Herron, Associate Account Director
Strategy
Casey Savio Samuels, VP, Head of Strategy
Lani Tuitasi, Director of Cultural Innovation
Emily Lam, Senior Strategist
Growth
Mariana Nicolau, Business Development Director
Angelita Sierra, VP Growth, Social
Huinca - Live Action Production
Carla Dauden, Director
Valentina Cárdenas, 1st AD
Alexandra Kristhina Bas Maurera, Director of Photography
Sandra Martín Del Campo, Executive Producer
Dyana Perez, Executive Producer
Mónica Molina, Executive Producer Coordinator
KyleNYC - Post-Production
Tina Mintus, Owner, Lead Editor
John McMinn, Editor
Michael McKenna, Creative Director, VFX
Bernadette Quinn, Executive Producer
Media.Monks - Post-Production
Melissa Espinosa, Senior Post-Producer
Lauren Cabanas, Editor
Unilever
Berengere Loubatier
Ekaterina Anikina
Lexi Macko
Bronwen Ambridge
Priyanka Malhotra
Zeba Dantas
Dana Paolucci
Dayna Bier
If you enjoyed this article, you can subscribe for free to our weekly email alert and receive a regular curation of the best creative campaigns by creatives themselves.