EE's Hope United launches GayVAR campaign to combat online homophobic abuse

EE has rallied its Hope United squad for a third time to launch GayVAR, an integrated campaign that will highlight and tackle the issue of online homophobia within football.
Inspired by pitch-side VAR (Video Assistant Referee), and fronted by former England international Joe Cole and comedian Tom Allen, the GayVAR video content series will encourage fans to take a stand and call out online homophobic hate when they see or experience it online.

EE Hope United will be monitoring social media across three Premier League game weeks, with GayVAR content posted in response to specific moments that have been found to generate spikes in online homophobic abuse, such as bad individual player performances, bad goalkeeping, dives and losses. The short videos will highlight the ridiculous and archaic nature of homophobia, and will be shared across EE's social media channels, refuting claims that it is merely 'banter'.
The first set of content will go live Friday 24th February, ahead of and during the Premier League match between Fulham and Wolverhampton Wanderers.
Further members of the EE Hope United squad, including Rio Ferdinand, Lucy Bronze and Andy Robertson, will feature in a free online video content series, sharing digital skills to educate users on how to challenge and report online homophobic abuse.
A supplementary post-match-analysis-style video with Declan Rice will also be released after key Premier League fixtures, in which the England midfielder confronts abuse directed both at him and his fellow players.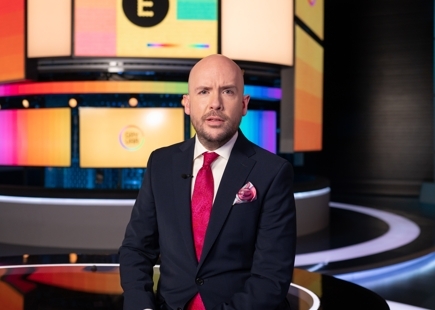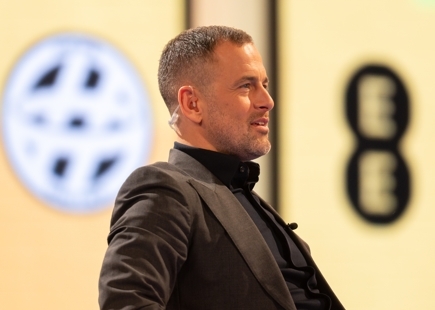 The campaign has been devised in partnership with Football v Homophobia.
FvH is an international initiative that exists to challenge discrimination based on sexual orientation, gender identity and expression at all levels in football, engaging in campaigning, education, advice and guidance, research, policy consultation and capacity building. As well as LGBT History Month, February marks the FvH's Month of Action, which focuses on asking supporters, clubs, players and the football authorities to focus their efforts on challenging homophobic attitudes.
Hope United shirts will be available to purchase*, with all profits going to Cybersmile, a non-profit organisation committed to digital wellbeing and tackling all forms of bullying and abuse online.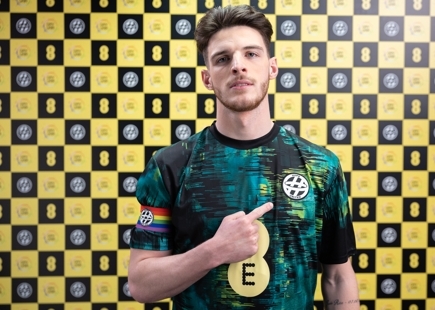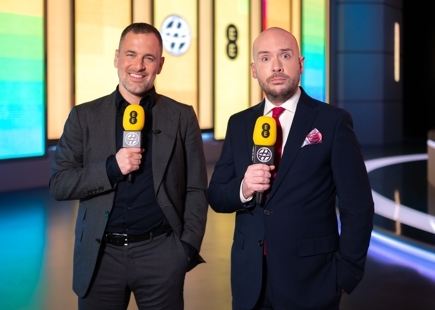 71% of Brits agree homophobia is a problem in football.
The launch of GayVAR comes as research commissioned by EE** revealed almost three quarters (71%) of Brits agree homophobia is a problem in football, which rises to nine in 10 (88%) among LGBTQ+ respondents. Nearly half (40%) believe that social media exacerbates the issue.
A quarter of those surveyed have witnessed online homophobic hate first-hand in the past two years. However, worryingly, despite its prevalence few speak out against it; more than one in four (27%) witnesses to homophonic abuse took no action. Notably, the wider UK population is less likely to take action than respondents in the LGBTQ+ community if they witnessed hate (27% vs 21%), suggesting the need for more allyship from the wider UK population.

Credits
CAMPAIGN TITLE: Hope United GAYVAR
CLIENT: EE
ADVERTISING AGENCY: Saatchi & Saatchi
CCO: Franki Goodwin
EXECUTIVE CREATIVE DIRECTOR: William John
CREATIVE DIRECTOR: Ali Dickinson
COPYWRITER: Sarah Heavens
ART DIRECTOR: Neil Ritchie
HEAD OF ART: Rodrigo Castellari
EXECUTIVE DESIGN DIRECTOR: Nathan Crawford
DESIGNERS: Kris Miklos, Marco Balducci, George Colledge
PLANNING DIRECTOR: Ophelia Stimpson
MANAGING PARTNER: Jon Tapper
BUSINESS LEADER: Sophie deGraft-Johnson
ACCOUNT DIRECTOR: Elliot Handler
SENIOR ACCOUNT MANAGER: Maddie Williams
AGENCY PRODUCERS: Jack Robinson, Lauren Pickard, Gabriela Nieto
MEDIA BUYING AGENCY: Essence
MEDIA PLANNER: Lillie Norton
PRODUCTION COMPANY: Iconoclast London
DIRECTOR: Glenn Kitson
PROD CO PRODUCER: Gloria Bowman
EDITOR: Rachael Spann at Work
POST-PRODUCTION COMPANY: Electric Theatre Collective
POST-PRODUCTION PRODUCER: Alex Carswell
SOUND ENGINEER: Mark Hills at Factory
If you enjoyed this article, you can subscribe for free to our weekly email alert and receive a regular curation of the best creative campaigns by creatives themselves.