How Third City electrified Jodie Kidd with a million volts for Kia

With sales of new petrol and diesel cars to be banned from 2030, the future of automotive is electric.
This was the backdrop to the brief from Kia to Third City, which wanted to make a mainstream splash for its new electric family car—the Kia EV9.

The issue?
All car launches have the same problem – unless you're spending millions on advertising, new cars are confined to the motoring media, where they reach the same audience – typically middle-aged men with images of vehicles that are all pretty much the same.
What's more, audience insight revealed it was vital not to neglect female motorists. Industry data showed that, despite shopping more sustainably generally, women are 30% less likely to purchase an electric vehicle than men, which industry commentators have attributed to a failure of car brands to effectively communicate to women regarding EVs.

Idea and execution
In a celebration of electricity, Third City launched the Kia EV9 by putting a MILLION volts through parent and car enthusiast Jodie Kidd!

The vision was to photograph Jodie Kidd wielding electricity like a Marvel superhero, but it doesn't take Michael Faraday to work out that she'd be fried to a crisp. She needed to wear a Faraday suit to protect her from the million volts we would put through her body, but it covered her from head-to-toe… so you couldn't see it was her.
Third City's solution was to shoot in two parts. First, it shot Jodie wearing a protective suit to protect herself from the 'lightning machine', which enabled her to control the electricity with her fingertips and even shoot streams of lightning from her hands. This 'lightning' photography was then combined with shots of a futuristic-looking Jodie and the EV9, showing off the family SUV's key features. The video content of the stunt was crucial to show that, despite the final photograph being a combination of two shots, that the stunt was very real.
This was supplemented with future-gazing research about the next generation's views on EVs, including how more than a quarter of parents have been encouraged to buy an electric vehicle by their kids, learning about environmental issues at school, thinking EVs are cool, and seeing electric cars on TV and YouTube driving the trend.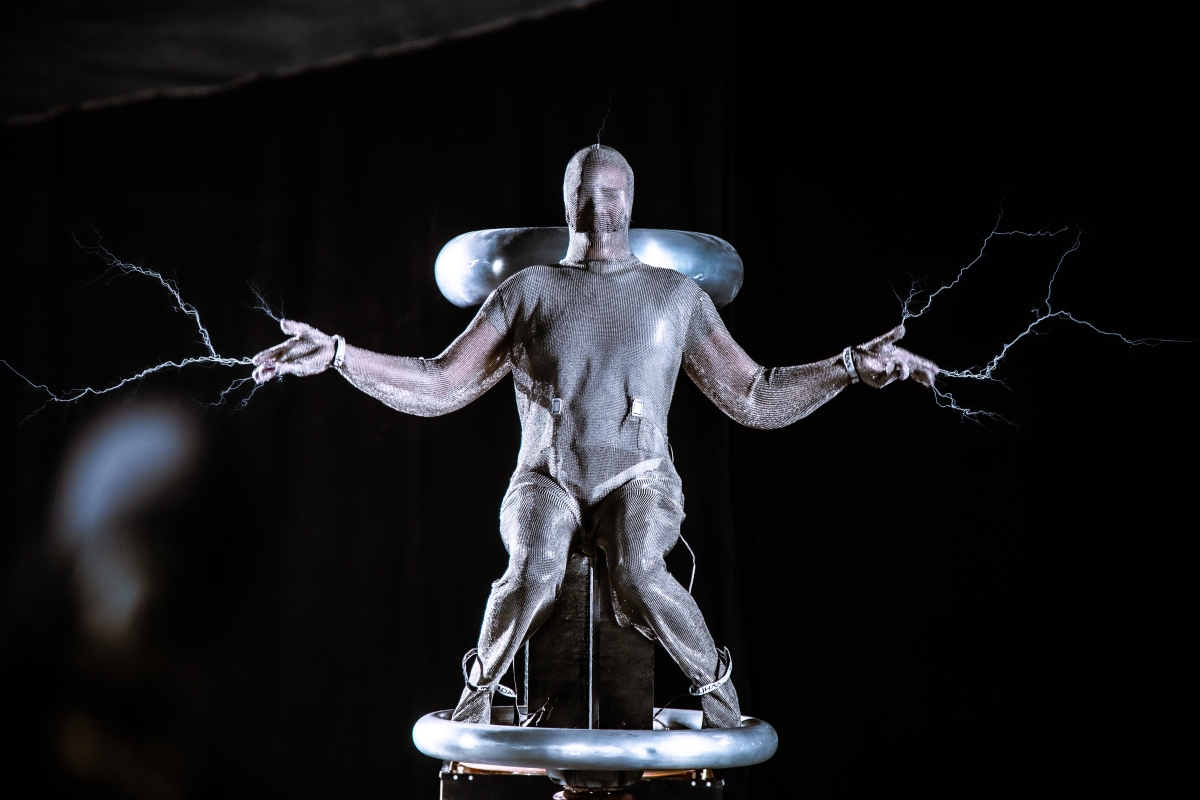 The results
The campaign generated blanket media coverage both in the UK and globally, with key pieces including a double-page spread in the Sun, half a page in Metro, and quality online articles on the likes of the Mirror, Express, and JOE. Jodie's social post has had almost 2,000 likes to date and has reached 30,000 profiles, generating hundreds of comments including many high-profile celebrities wanting to know more about the car.

Post-campaign research among a bespoke sample of drivers with children living at home revealed that when shown the campaign content and resulting media coverage, more than two-thirds (67%) said they were 'more likely' to buy an electric car (and the EV9 specifically) because of what they'd seen (23% said 'much more likely'). When looking at gender splits, women were even more likely than men to buy the EV9 after watching our content (69% versus 65%), meaning our campaign bucked the industry trend and reached the female segment of the audience we'd identified.
Henry Warrington, partner and creative director at Third City said, "As a team, we long debated the importance of the stunt being 'real' for mainstream cut-through, and how the video content was crucial to demonstrate that the stunt did really happen. A Photoshop job wouldn't have had the same impact – it would lack the drama, the jeopardy, the headline – and with the rise in AI-generated stunts, most notably with Maybelline and the eye-lash tube carriage, it illustrates the very real value of the 'real'."
If you enjoyed this article, you can subscribe for free to our weekly email alert and receive a regular curation of the best creative campaigns by creatives themselves.