Harry's celebrates the inner confidence a good shave brings with 'Feel Good, Fellas'

Created by London-based creative shop The Or, 'Feel Good, Fellas' is a long-term vision for Harry's, giving it the role of the ultimate hype man to the everyday man.
To launch the platform, The Or has created a film which follows a business leader whose world is transformed by his younger colleague's confident satsuma-peeling skills during a meeting. He then continues to dwell on this life-changing moment, recounting the event to anyone who will listen.
The aim of the campaign is to highlight how a good shave can lead to an easy injection of confidence required by every man in everyday life.
Harry's global social mission supports organisations with a shared commitment to providing mental health access for men. Harry's has donated over $12.5M to support this cause since the brand launched.
The film will be accompanied by DRTV, radio and press, with further PR activations planned over the coming months.
This is the first campaign for the brand from The Or who became Harry's lead creative agency in the UK last November. They worked alongside film production company Somesuch, to produce the campaign.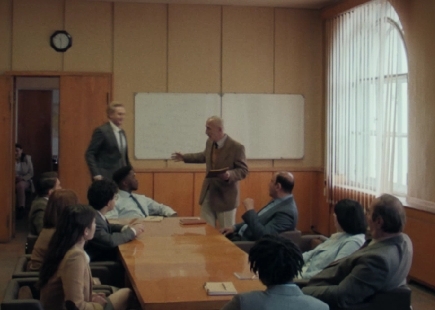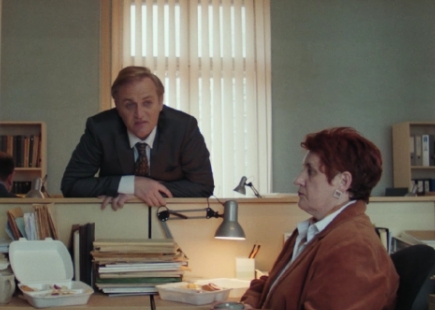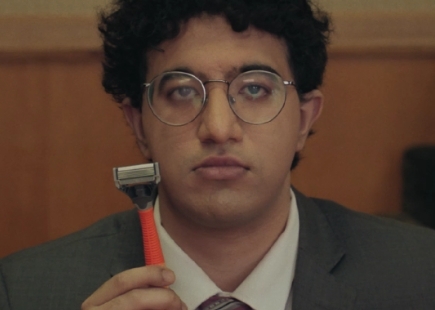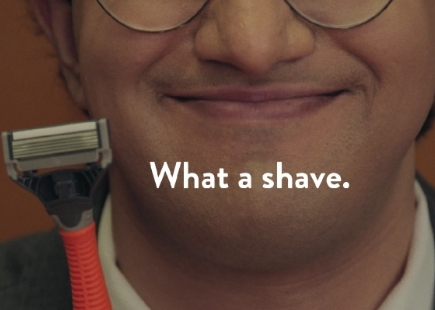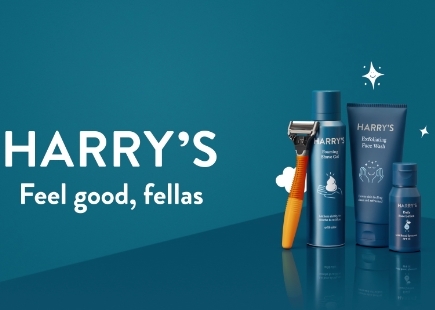 Charlene Chandrasekaran, executive creative director at The Or said, "For our first campaign for Harry's, we wanted to adopt the light-hearted nature of the brand to shine a light on the idea that a good shave is central to how you feel, not just how you look. The confidence in peeling a satsuma in one, felt like the perfect way to depict the 'Feel Good, Fellas' message; a small everyday win that can leave a lasting impact."

Credits
The Or London

Executive Creative Director: Charlene Chandrasekaran
Executive Creative Director: Dan Morris
Production Partner: Metz ti Bryan
Business Partner: Paulo Salomao
Strategy Partner: Sarah Oberman
Producer: Ruth Armitt
Brand Director: Berlin Abraham
Creative: Tom Snell
Creative: Dylan Hartigan
Creative: Amy Fasey
Creative: Jacob Hellström
Harry's
Director of Brand Marketing: Ben Dancer
Senior Manager, Brand Communications: Bevan Lewis
International Growth Lead: Ellie Doughty
Senior PR & Partnerships Manager: Ruth Flanagan
Goodstuff
Business Director: Felicity Bramald
Planning Director: Pete Hinton
Somesuch
Managing Director and Executive Producer: Chris Watling
Producer: Tom Gardner
Production Manager: Lana Henry
Director: Max Sherman
DOP: Thimios Bakatakis
Casting Director: Kharmel Cochrane
Radioaktive X Shelter
Executive Producer: Albert Zurashvili
Producer: Gena Shevchenko
Production Coordinator: Vlas Laushkin
1st Assistant Director: Maria Khalpakhchi
Production Designer: George Kavelashvili
Styling: Kato Gelashvili
Creative Outpost
Senior Sound Designer: Alex Wilson-Thames
The Hogan (Music House)
Music Supervisors: Sean Hogan & Ludo Swaniker
Shift Post (Edit House)
Editor: Saam Hodivala
Edit Assistant: Adam Buckmaster
Edit Producer: Kirsty Oldfield
CHEAT (Post House)
Senior Colourist: Jack McGinity
Colour & VFX Senior Producer: Coral Ernest - Rhône
VFK artist: Paul Dixon
If you enjoyed this article, you can subscribe for free to our weekly email alert and receive a regular curation of the best creative campaigns by creatives themselves.