Heathrow Airport celebrates family togetherness for the festive season 2022

Heathrow Airport has launched a Christmas brand ad which is a heart-warming story about that special feeling of being with your loved ones over the festive holidays. It's the first work with St. Luke's as lead strategic creative agency, since it won the pitch for the brand in August.
The feel-good 60 second spot called "The Gift" shows a couple in the departure lounge of Terminal 2, drinking champagne to toast their imminent festive getaway - just the two of them. However, the mum seems sad that the pair will be spending Christmas without their kids for the first time - especially when she spies a family with children laughing excitedly in the airport terminal ahead of their flight.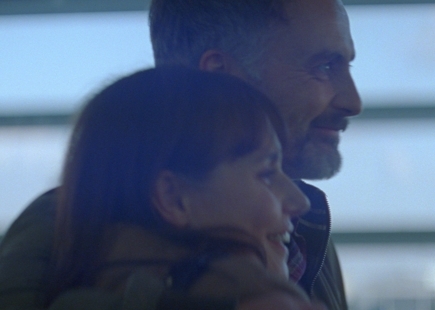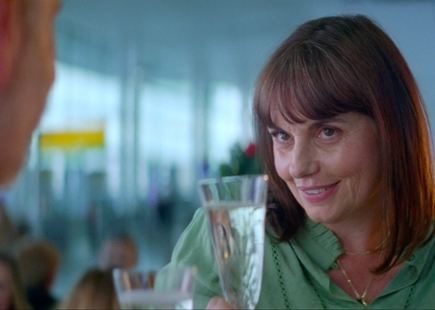 She soon cheers up as they peruse the airport shops, trying on headphones and buying some of her favourite perfume in duty free. The dad, then suggests they grab a pre-flight bite to eat. As they browse the menu, he reveals he's got her an early Christmas present and tells his wife to close her eyes.
Their two grown-up children then appear at the table and it's revealed they'll be joining their parents on their Christmas holiday break after all, as their mum cries tears of joy hugging them. The closing line: "This Christmas, depart as you mean to go on" encompasses the special holiday feeling that starts at Heathrow Airport even before reaching your destination.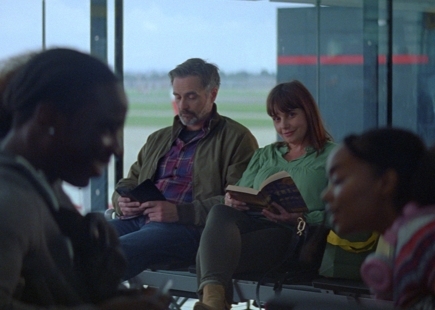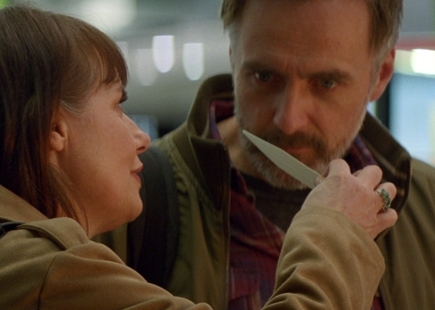 Richard Denney, executive creative director at St. Luke's said: "Although our couple are excited to have booked their first holiday away from their kids and are enjoying everything Heathrow has to offer before they fly, there's still that lingering longing that Christmas won't be the same without them. So, the joyful surprise Mum gets seeing that her teenage children will also joining them on holiday will be a memory that lasts a lifetime and perhaps the greatest gift for her this year."
Directed by Molly Burdett who was nominated for Best New Director at Kinsale 2021, and won a Glass Lion Award at Cannes this year. She has also won accolades for her work for the charity Women's Aid, and is also known for her video work with Mercury Prize and Brit Award-winning singer Arlo Parks. Molly's film 'Have A Word' for the Mayor Of London this year went viral, receiving over 307 million views.
Credits
Creative Agency: St Luke's
Executive Creative Director: Rich Denney
Creatives: Darren Keff & Phill Meyler
Agency TV Producer: Chloe London
Agency Creative Producers: Ed Howkins, Anna-Marie
Chief Strategy Officer: Dan Hulse
Planning Director: Emma Banks
Business Director: Leanne Silman
Account Director: Lucy Yeates
Senior Account Manager: Charlotte Crawley
Photographer: Dan Ross
Director: Molly Burdett
Production Co: Spindle Films
Executive Producer: Lou Gagen
Production Co Producer: Swifty Hanrahan
DoP: Adric Watson
Art Director: Joe Withers
Editor: Billy Mead @ tenthree
Post Production: Framestore
Post Producer: Semley Wilkinson
VFX Lead: Judy Roberts
Grade: Simon Bourne @ Company3
Sound Design: Ben Leeves @ Jungle Studios
Music Composition: Eclectic Music
Media Planning & Buying: Wavemaker
If you enjoyed this article, you can subscribe for free to our weekly email alert and receive a regular curation of the best creative campaigns by creatives themselves.