Lucky Generals take Yorkshire Tea to Ibiza for a proper brew

Pack Yer Bags
Lucky Generals and Yorkshire Tea have taken a holiday from Yorkshire to go and do Ibiza "proper" by writing and producing a proper summer dancefloor banger, and released it alongside a brilliantly realised music video. It is all about the massive trend of people taking Yorkshire Tea on holiday so they can get a proper brew abroad.

Let's get lightly caffeinated.
Called "Pack Yer Bags", the song was written by Lucky Generals and composed and produced by Ninja Tune. The music video skilfully takes all the tropes and cliches of a classic first holiday with your mates and flips them on their heads to be all about Yorkshire tea.

The film launched on 5th July online and will be supported by paid media. It will searchable on Spotify.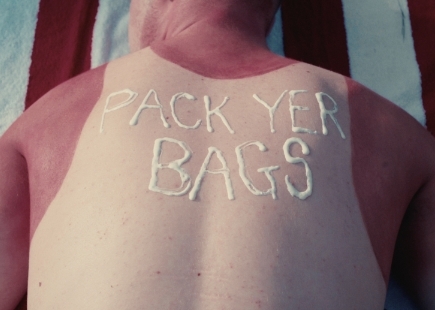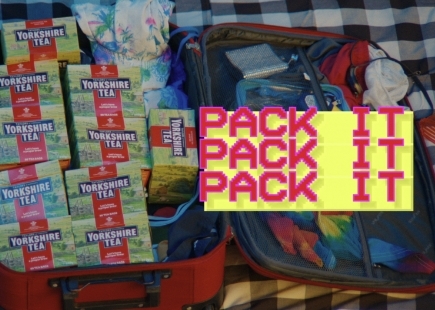 Nick Bird and Lee Smith, creative directors at Lucky Generals, said: "We've all been there; parched in Pathos, mouth like a sundried flip-flop, with an inferior hotel teabag mocking you from next to the mini kettle. We're hoping that 'Pack your bags' helps put an end to that awful predicament and becomes a mantra that every holidaymaker takes with them wherever they go this summer."

Credits
Brand: Yorkshire Tea
Client name: Ben Newbury, Senior Brand Manager at Yorkshire Tea, Carly Murphy, Assistant Brand Manager at Yorkshire Tea
Creative Agency: Lucky Generals
Creative Director: Lucky Generals
Creatives: Lucky Generals
Producer: Lucky Generals
Planner: Lucky Generals
Media agency: GoodStuff
Director: Fred Rowson
Production Company Producer: Andrew Rawson
Production Company: Blink
Editor: Samuel Marr @ Stitch
Post-production: Selected Works
Colourist: Hannibal Lang
Sound: No8
If you enjoyed this article, you can subscribe for free to our weekly email alert and receive a regular curation of the best creative campaigns by creatives themselves.