McDonald's celebrates the universal truth that when there's a McDelivery going—everyone wants in

McDonald's latest campaign celebrates the irresistible joy of the shared order moment. Anchored around a 60-second film directed by Ninian Doff, it highlights how one family's McDelivery order ends up spreading excitedly across an entire block of flats.
In the film, we see each neighbour confidently fire off their orders without even looking at the menu, each driven by their own McDonald's craving. The campaign idea is rooted in the insight that when ordering a McDelivery, fans already know their favourites and can order for themselves and their loved ones without looking at the McDonald's menu.
In addition, ITV Creative has produced a takeover campaign that will run across ITV during the Rugby World Cup, and beyond. In these fun spots, ITV voice-overs across the different channels appear to get distracted by the same McDelivery advert – momentarily derailing them from their job of announcing which programmes are up next.
The campaign will be underpinned by a "McDelivery, You In?" content series, created by The Red Consultancy, which will feature brand fans from the world of sport, music and entertainment sharing their ordering secrets and rituals when getting in on a McDelivery. The series will be showcased across the brand's social and digital marketing channels during key campaign moments and will feature alongside three 30-second radio spots and socially native ads.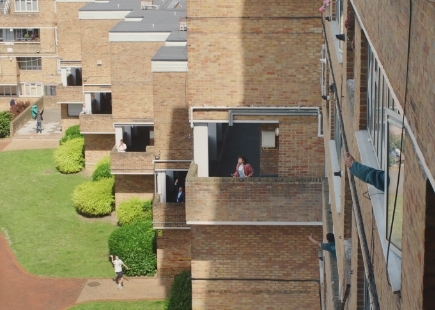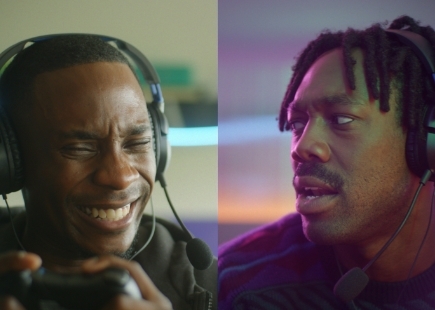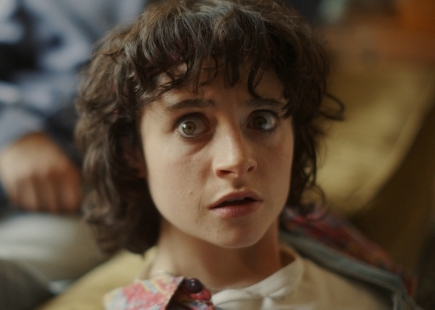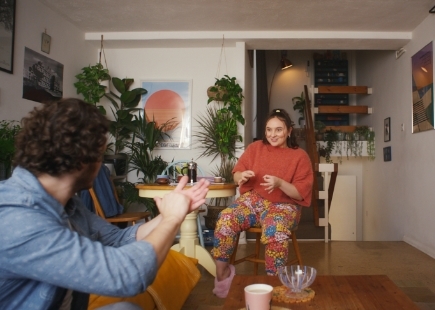 Credits
CAMPAIGN TITLE: MCDELIVERY, YOU IN?
CLIENT: MCDONALD'S
ADVERTISING AGENCY: LEO BURNETT
CCO: CHAKA SOBHANI
EXECUTIVE CREATIVE DIRECTOR: MARK ELWOOD
CREATIVE PARTNERS: ANDREW LONG AND JAMES MILLERS
CREATIVE DIRECTORS: GARETH BUTTERS & EMMA BROOKE
CREATIVE: ALICE PEARCE
SOCIAL CREATIVE: JOSH MERRIAM & CHANELLE MERRIAM
CREATIVE DIRECTOR OF DESIGN: DAVE ALLEN
DESIGN LEAD: PHIL BOSHER
DESIGNER: JAKK BREEDON
MOTION DESIGNER: PETE ROWSE
PROJECT MANAGER/PRODUCER: LAURA TAYLOR
PLANNER: HAMISH CAMERON, ROXY WINDISCH
BUSINESS LEAD: CAIREN HARRY
ACCOUNT TEAM: ALICE PAVEY, NICOLA KUAN, JAN NIKAWALA
LEAD AGENCY PRODUCER: JENNIFER FEWSTER
MEDIA BUYING AGENCY: OMD UK
PRODUCTION COMPANY: RESET X CREATORS INC
DIRECTOR: NINIAN DOFF
PRODUCTION COMPANY PRODUCER: CHRIS BRIDE
EXECUTIVE PRODUCER: VERITY WHITE
PRODUCTION MANAGER: NICCI POWER
EDITOR: LEO KING, STITCH EDITING
AUDIO POST-PRODUCTION COMPANY: FACTORY
SOUND DESIGN & MIX: ANTONY MOORE & JON CLARKE
AUDIO PRODUCER: CIARA WAKLEY
POST-PRODUCTION COMPANY: BLACK KITE STUDIOS
VFX SHOOT SUPERVISOR: ADAM CROCKER
VFX LEAD: PAUL WILMOT
VFX TEAM: JAMES HANSELL, JIM CULLEN, VAHUR KUUSK
GRADE: GEORGE KYRIACOU
POST PRODUCTOIN PRODUCER: HANNAH RUDDLESTONE
MUSIC CLEARANCE: SHARPA MUSIC
MUSIC TRACK FINDER: PURE SYNC INC
SOCIAL POST PRODUCTION: PRODIGIOUS
MCDONALD'S BRAND TEAM:
CHIEF MARKETING OFFICER, S.V.P: MICHELLE GRAHAM-CLARE
HEAD OF CONSUMER COMMUNICATIONS & PARTNERSHIPS: LOUISE PAGE
DIRECTOR, DIGITAL & MEDIA: KAT HOWCROFT
MARKETING MANAGER: GEMMA TROUP
SENIOR BRAND MANAGER: HARRY JESSOP
ASSISTANT BRAND MANAGER: JOE LIGHT
CAMPAIGN ASSISTANT: ALEKSANDRA BUBIENIEC
MEDIA BUYING AGENCY: OMD UK
PR AGENCY: THE RED CONSULTANCY
SOCIAL AGENCY: OLIVER
CRM: ARMADILLO
If you enjoyed this article, you can subscribe for free to our weekly email alert and receive a regular curation of the best creative campaigns by creatives themselves.