Pairings of Perfection: Seafood and sake combinations to encourage newcomers to try Japanese rice wine

In the flourishing realm of premium beverages in the UK, consumers are increasingly drawn to drinks with compelling narratives.
Brands like Hayman's Gin – which recently took over the London underground with a campaign based on heritage and quality – show the allure of history and tradition. Japanese sake is no exception to this and boasts a rich cultural heritage and story that is woven into generations.

Sake still has a low presence in the UK market, with consumers either seeing it as a spirits versus standalone drinks or not understanding the versatility. But to foster greater sake consumption, a massive advertising blitz isn't the answer – education is. And one of the first places to reach consumers is at restaurants, where they learn the intricacies of this exquisite beverage.
An easy way in is to understand the harmonious relationship between sake and seafood. Because of their umami flavours, sake and seafood are a perfect match – and although it can get complex, it can also be very simple. Sake and seafood create a symphony of flavours that can be as straightforward as they are complex.

Creative concept and execution
Recognizing the initial complexity of pairing sake and seafood, the "Pairings of Perfection" concept emerged, designed to demystify the experience for sake newcomers. This campaign integrates the existing JFOODO "Sake Seafood Sensations" program in the UK, which encourages restaurants to craft sake-pairing menus for their seafood offerings.

The core message of "Pairings of Perfection" is elegantly simple: let us guide you in selecting the ideal sake for your seafood dish, and you'll savour the harmonious umami notes that elevate your meal to new heights.
To launch Pairings of Perfection, we explored a few different avenues:

Restaurant Partnerships: Our initiative engaged a diverse range of Japanese and non-Japanese restaurants, from Michelin-starred establishments to hidden Scottish gems and Cotswold treasures. This expansive selection broadened our outreach and introduced new audiences to the campaign.

Sake and Seafood Pairing Cards: We crafted limited edition "Pairings of Perfection" card sets, highlighting ten key pairings. Whether it's the crispness of a Honjozo paired with oysters or the mellowness of a Junmai with scallops, these cards served to entertain and educate, dismantling barriers for Sake novices.

Microsite: A dedicated campaign microsite was designed and developed, featuring digital versions of the pairing cards. It provided in-depth insights into Sake production and the concept of umami. Furthermore, visitors could access information about participating restaurants, their pairing menus, and booking links.

Social Media: Our campaign has an ongoing and focused presence across Instagram. Throughout October, we showcase individual restaurants, highlighting their unique pairing menus and amplifying content to reach a broader audience.

PR Outreach: Focusing on industry and consumer publications, we sought to broaden the campaign's reach and find those seeking new experiences by engaging names like Conde Nast Traveller and Eat Drink Sleep.
Through thoughtful partnerships, informative tools, and engaging content, "Pairings of Perfection" hopes to elevate the sake experience and enthral aficionados and newcomers alike.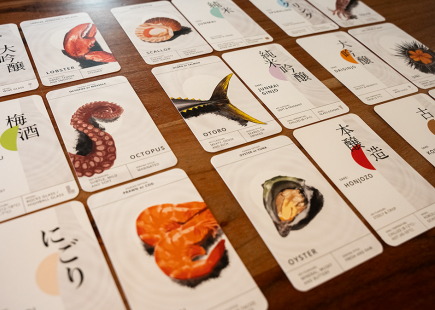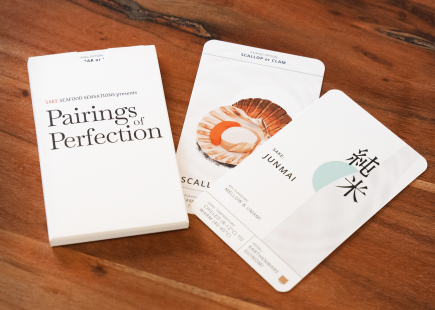 Credits
Client: JFOODO
Agency: Boldspace
Article written by: Jillian Sypkes, Account Director, Boldspace
Creative Director: Matt Weston
Jr. Creatives: Elliot Payne & Sophie Webster
Design Director: Ndrew Poon
Account Director: Jillian Sypkes
Account Manager (Social Lead): Nicole O'Neill
Sr. Strategy Director: Adam Larter
Jr. Strategist: Lucie Chambeau
Associate PR Director: Hannah Parker
Comms Executive: Kirby Hay
Business Director: Sean-Taylor Williams
If you enjoyed this article, you can subscribe for free to our weekly email alert and receive a regular curation of the best creative campaigns by creatives themselves.