NEW! 'Creative Legends' Podcast: Jon Wilkins, Global Managing Director Creative Council, Accenture Interactive & Chairman, Karmarama
'Creative Legends'
We're pleased to launch a new podcast series called 'Creative Legends', hosted by good friend of Creative Moment, Graham Goodkind.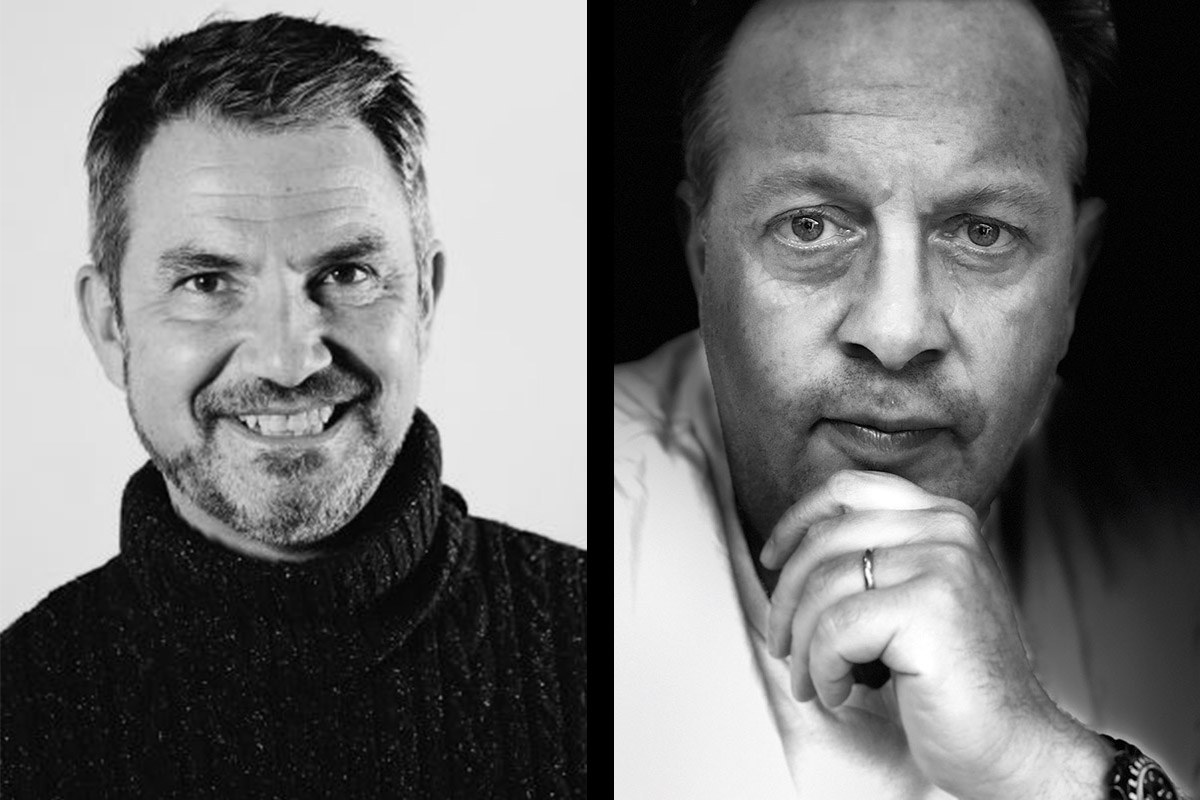 Graham will talk to a legend in the creative industry, someone who has done something that is creatively legendary or a creative legend in their own right. The first guest in the series is Jon Wilkins.
A stellar career so far, Jon is currently Global MD of Creative Council at Accenture Interactive and Chairman at Karmarama.
He was previously one of the founders and the Chairman of Naked Communications. Known for the disruptive edge to its work, Jon had to overcome initial challenges to its model and work out how to market Naked in a category they were told didn't actually exist!
He talks about how creativity is not just in creative departments, how communications is complex and how everything communicates; this being one of Naked's founding principles, pushing the agency to think creatively about everything.
Here's a flavour of what Graham and Jon discuss:
[00:02:17] How Jon stumbled into the creative industries.

[00:03:05] Why Accenture decided to enter the creative agency space.
[00:03:44] How in the last three years Accenture have acquired 10 creative agencies around the world and hired almost 4000 creative professionals.
[00:04:14] Why Jon's role is to bond Accenture's creative agencies culturally, creatively and around clients.
[00:04:45] What was the light bulb moment that started Naked?
[00:04:57] Why Naked was a seminal agency of its time.
[00:06:03] How Naked was positioned halfway between creative and media agencies.
[00:07:33] How Naked started from a rented cabin on the fixed warship HMS President opposite Unilever's offices on the embankment with a smashed porthole!
[00:08:45] How Naked's first international conference call meant shouting in a BT phone box.
[00:10:26] Jon talks us through some of his favourite classic campaigns at Naked, including Pot Noodle's exploding toilets and Warhol photos at the Tate.
[00:14:36] How Naked made the move from work involving shits and giggles and stunts to strategy.
[00:15:34] How creativity is different, globally.
[00:16:46] Why Jon has not found a market that wasn't creatively driven.
[00:16:53] How the US market is "top of the hill in terms of risk aversion."
[00:17:44] Why New Zealand punches above its weight creatively.
[00:21:19] Jon talks us through the sale of Naked to Photon (now Enero).
[00:22:43] Why Jon found the end of his journey with Naked disappointing.
[00:23:36] Is there a conflict between being a senior manager in a business with hundreds of employees and doing great work?
[00:25:19] How Jon, in his role at Accenture, aims to persist in sustaining cultures of the acquired business so its a 'culture of cultures'.
[00:26:09] Why Accenture agencies have retained their own brands including Droga5, Shackleton and Kolle Rebbe.

[00:28:37] How Jon built Kamarama to a 250 person agency before it was sold to Accenture in 2016.
[00:28:46] What were Jon's favourite campaigns on the Karmarama journey?
[00:34:08] Jon talks us through the challenge of weaving complicated integrated marketing plans together with real flair and creativity.
[00:38:13] How Jon believes that Accenture has a business model built around access to strategists and consultants, and proper heavyweight business modelling that enables it to build products and services for clients.
[00:40:14] Why Jon finds some of the language in tech and digital annoying.
[00:42:00] Why Jon believes a frictionless future for brands is "one that will take them to the edge of invisibility."
[00:44:26] How Jon believes popular culture is the stimulus and influence for ideas.
[00:44:46] Why, ultimately, creativity is about taking a leap.
[00:45:00] Why we all need a bit of highbrow and lowbrow culture.
[00:45:34] Why, if you're not interested in popular culture, you shouldn't be working in creativity.
[00:48:06] Why Jon believes the journey of a successful entrepreneur is one of "the best journeys you'll have in your life".