'Creative Legends' Podcast: Lotte Jones, partner at freuds
'Creative Legends'
This podcast series is called 'Creative Legends', hosted by good friend of Creative Moment, Graham Goodkind.
Graham will talk to a legend in the creative industry, someone who has done something that is creatively legendary or a creative legend in their own right.
This week, our guest is Lotte Jones, partner at freuds.
As you may have guessed, in true lockdown style, this was conducted via Zoom.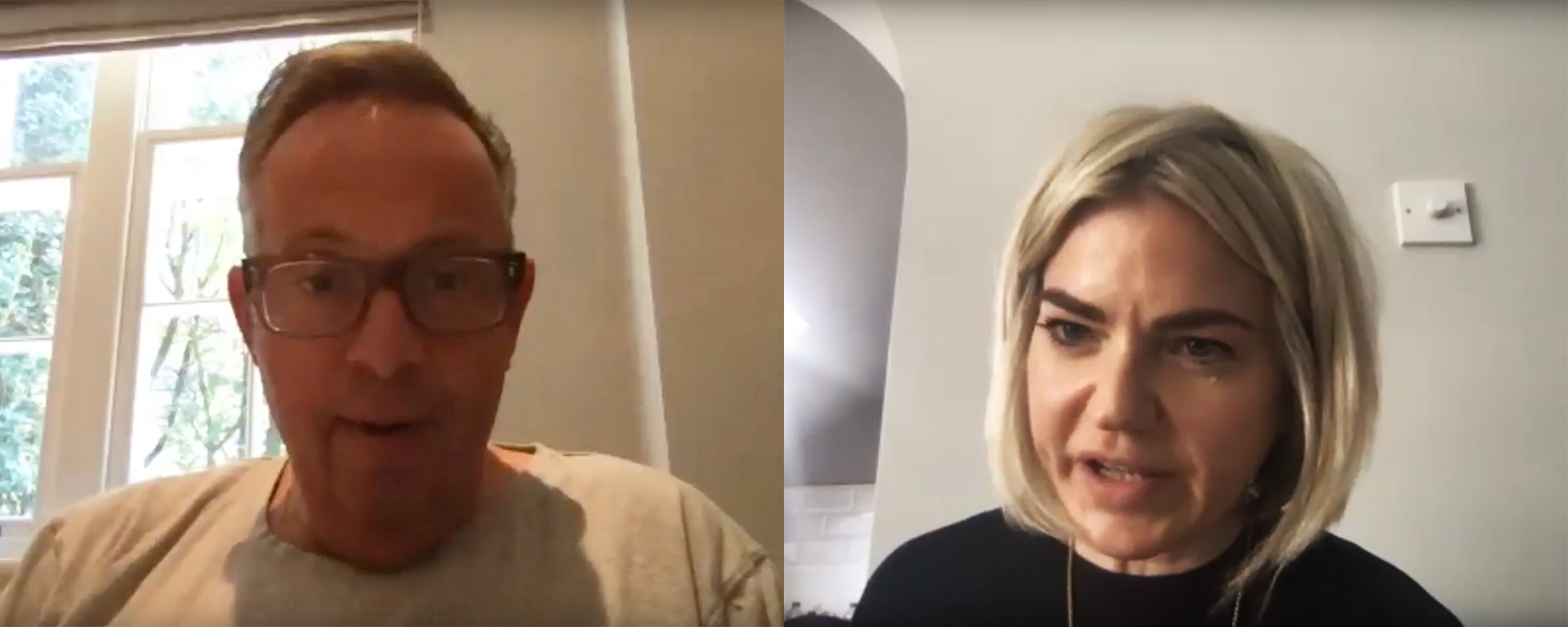 Graham and Lotte talk about many things from Lotte's upbringing, her career decisions, those who influenced her most, and what she is currently executing in her role as partner at freuds.
Having worked on the very first Big Brother, Lotte then worked with Jilly Forster at Forster Communications which she describes as being a 'formative time' in her career.

Graham and Lotte discuss her view of creativity, her belief in the 'culture of permission' and the importance of risk-taking and having fun!

Graham and Lotte discuss:
Lotte's background, love of the history of art and Italian, and her first steps into the creative industry.
How Lotte feels about being described as the number one creative director in PRWeek UK's Powerbook 2020.

How Jilly Forster was a significant influence on her career.

How moving to Blue Rubicon was an important and brave decision.

Lotte talks about how she has balanced her altruistic principles with the commercial world she works in.

Lotte talks about the challenges faced when Teneo and Blue Rubicon merged.
Why being one of the founders of Teneo's consumer offer Surname&Surname was a professional and personal challenge.
Lotte talks about why she joined freud's as a partner in 2018 and the influence of Matthew Freud.

How Lotte plays an active role in bringing together creativity and strategy and how both disciplines should not underestimate each other.

Lotte talks us about what she values in creativity most and how she believes in promoting "a culture of permission" within her team.

Lotte talks us through a typical week at freuds and how the team approach creative briefs.

Lotte highlights the exceptional female creative talent and who is doing great work.
The importance of seeking out diverse reference points and how it is "our duty" to make this happen in the industry so we don't continue to hire in our own image.
Graham and Lotte discuss a shared appreciation of a particular creative campaign that stood out for them.
Lotte talks about her love of yoga and why she likes to start the day with a meditation as well as her 'creative' holiday choices!