'Creativity Matters' Podcast: Malcolm Poynton, global chief creative officer at Cheil Worldwide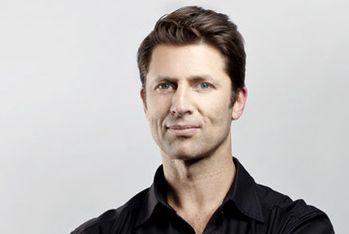 On the latest of our Creativity Matters series of podcasts, we talk to Malcolm Poynton, global chief creative officer, chair global creative board at Cheil Worldwide.

Malcolm shares, among other things, his thoughts on the biggest challenges for the creative sector coming out of lockdown.
Here's a bit of what Malcolm and I discuss:
1.30 mins Malcolm describes 2020 as the "toughest year" ever for the creative sector.
2.18 mins Malcolm compares the global impact of COVID-19 on advertising spend.
2.50 mins "Marketing budget gets cut first… this is the deepest recession in our lifetime, so it's "tough" (for our industry) says Malcolm.
3.50 mins "Cheil is the only global network that was built this century," claims Malcolm.
5.20 mins How some agency models are better structured for the challenges of the pandemic than others.
5.50 mins The central, unavoidable, and inconvenient truth that client budgets have been cut and no-one knows when they will come back.
6.15 mins Is this a blip or will we see a re-structure of the creative sector?
7.10 mins How the last few years have seen an overly conservative business climate. Agencies have become reliant on a lazy media approach and marketers have concentrated their efforts on making things digitally efficient, rather than creative.
8.00 mins Why the consumer mindset is ahead of most brand communications and actions, and why that has changed the role of modern agencies.
10.00 mins Why did the UK creative sector become addicted to recruiting white, middle-class graduates?
14.20 mins How much real innovation have we seen in the creative sector in the last 5 years?
15.40 mins Why the creative sector needs to develop a better hacker mentality.
17.50 mins How the contract between consumers and media owners has changed and what that means for brands and communicators.
20.20 mins How social media firms have had to change their business to a media model.

21.25 mins Why gaming platforms are becoming more significant communication platforms than social media platforms
22.22 mins Why communicators need a lot more understanding of how consumers spend their time.
24 mins A discussion on why the response rates on social media are so low.
28 mins How the messaging platforms in China are linked to numerous services and products with payment, banking, eCommerce services - rather than the point-based solutions we tend to see in the West.
31 mins Why Malcolm believes that all creative communicators must prioritise mobile above all other platforms.