PR stunt from Good Fortune Burger makes a meal of business expenses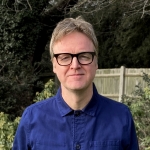 A deliciously disruptive idea
Nick Watmough, creative director, The Croc
I love absolutely everything about this ingenious PR stunt from the appropriately named Good Fortune Burger in Toronto.

By renaming all the items on the menu after office supplies so employees could expense them – they've not only offered world-weary nine-to-fivers a free meal on their boss's wallet, but generated some serious earned media in the process with publications from Lad Bible to the Toronto Sun covering the story.
Smart idea. Happy customers.
On that note, I'm off to fetch myself a laminated paper organiser and a bag of paper clips (chicken burger and fries).