'Rishi's Removals': The Big Issue Group calls on UK government to end housing insecurity for millions of low-income renters

Big Issue Group (BIG) has challenged Prime Minister Rishi Sunak to 'End Housing Insecurity Now'.
BIG partnered with the7stars creative agency and staged a stunt where a van, bearing the branding of 'Rishi's Removals', drove up to Palace Gate at Westminster, London, in an effort to highlight the launch of a campaign calling for rights for renters and homeowners in the UK.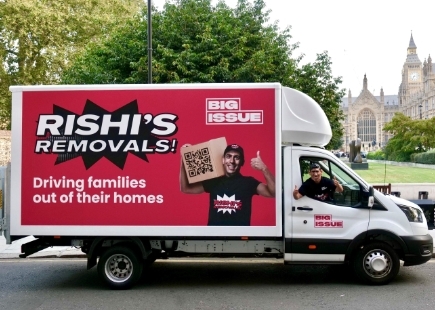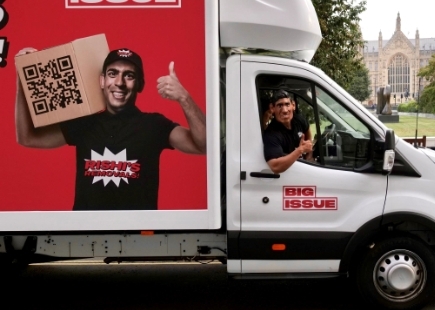 The mocked-up removal van pulled up at Palace Gate, Westminster, in order to make clear the key issue the Prime Minister needs to address, as he prepared for his first PMQs since the summer recess.
UK renters are facing a barrage of cost increases when it comes to food, fuel and rent, and those who are receiving Universal Credit and Housing Benefit are being driven into debt and homelessness, just to afford the basics.
Research suggests that 242,000 households are now experiencing the worst forms of homelessness, including sleeping on the streets, sofa surfing and living in temporary accommodations such as hostels and B&Bs—this is up by a third since 2020. The organisation is calling for urgent action to prevent even more people falling into the various forms of homelessness.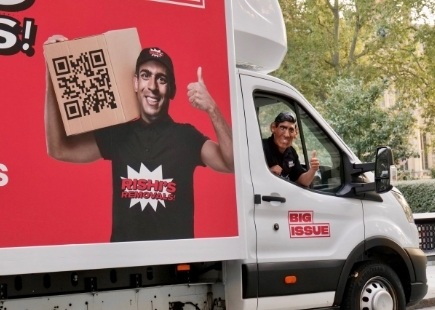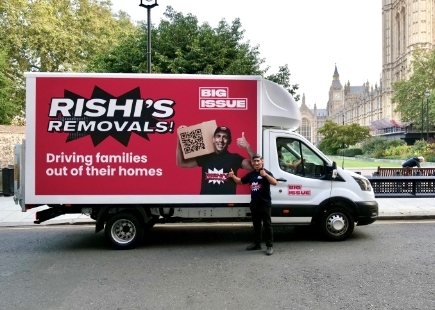 The organisation's 'End Housing Insecurity Now' campaign is calling on Rishi Sunak to implement three policies to ensure the 9 million low-income renters in the UK can stay in their homes and fulfil their potential.
Mark Robinson, creative director at the7stars, said: "9 million is an unacceptable number of vulnerable renters who deserve protection and the right to a roof over their head. We partnered with the team at the Big Issue Group because we believe their 'End Housing Insecurity Now' campaign will push for the government policy changes that are so urgently needed."
Lord Bird, founder of the Big Issue Group, said: "Renters are facing the biggest housing crisis in a generation, and if the Government don't take urgent action urgently, it'll become a homelessness crisis. Skyrocketing rents are forcing millions of those on the lowest incomes to forgo essentials like food and heating to keep a roof over their head. Those in the private rented sector face the added threat of unregulated no-fault evictions driving families out of their homes every day."
You can sign the Big Issue Group's 'End Housing Insecurity Now' petition here and urge the Prime Minister to ensure people can stay in their homes.

Photo credit: Jacob Drewett at the7stars.
If you enjoyed this article, you can subscribe for free to our weekly email alert and receive a regular curation of the best creative campaigns by creatives themselves.