Sainsbury's answers some tricky questions on Santa's behalf

Sainsbury's has launched its Christmas advert.
Set in a Sainsbury's store as customers are busy shopping for their big day essentials, a curious girl steps up to the in-store tannoy to ask: 'Hey Sainsbury's, what does Santa eat for his Christmas dinner?

Despite initial gasps across the store and from the Big Fella himself, her question sparks a flurry of responses from Sainsbury's colleagues while they're working in stores and delivering shopping to customers' doors, with each of them offering their suggestions of festive dishes, showstoppers, and treats. As the colleagues share their recommendations, items magically appear, deliciously plated on Santa's Christmas dinner table.
Starting with the Taste the Difference Rocking Around the Charcuter-tree sharing platter, followed by a succulent Taste the Difference Buttermilk Turkey Crown or Taste the Difference No Beef Wellington for the main event, Santa revels in the feast appearing before him.
Back in the store, pop icon Rick Astley has his own idea about what Santa might like, innocently asking "how about some cheese?" Quickly two Sainsbury's colleagues are not afraid to tell him what they think with Elysha responding, "C'mon Rick, cheese before pudding, you know the rules" and Jason singing "and so do I" in an all too familiar tune as Rick laughs on.
Focus then shifts to dessert as Santa is offered freshly baked mince pies, however he is disheartened by the suggestion of this Christmas staple yet again. So, colleague Raj swiftly steps in with the showstopping Taste the Difference Home for Christmas Chocolate Mousse, which seems to tick the box.
This year's advert signs off with a birds-eye view of Santa's Christmas feast and an overlay of Sainsbury's newly announced brand promise 'Good Food for All of Us'. Announced in September, the new brand promise aims to provide access to innovative and affordable, great tasting food for all customers.
The advert is the first time customers will see the 'Good Food for All of Us' brand platform. It aims to highlight how Sainsbury's can provide the widest choice of quality food, perfect for every occasion, encouraging customers to ask Sainsbury's for the answer to their Christmas questions.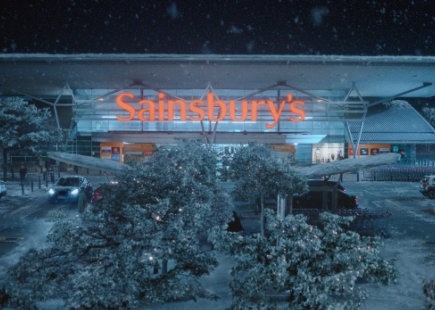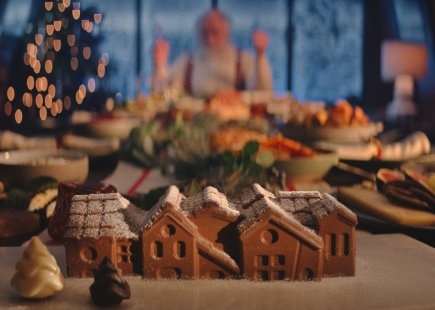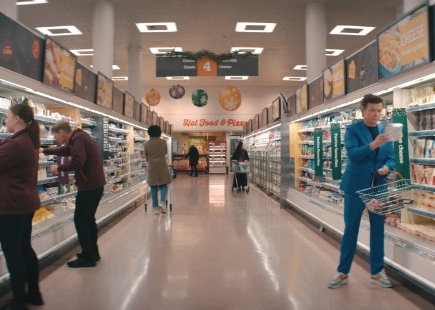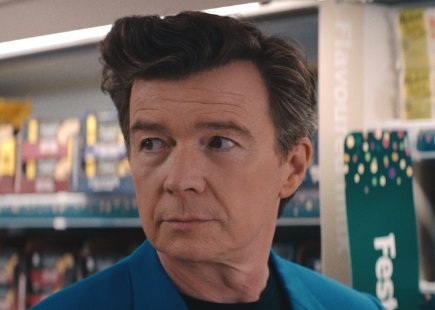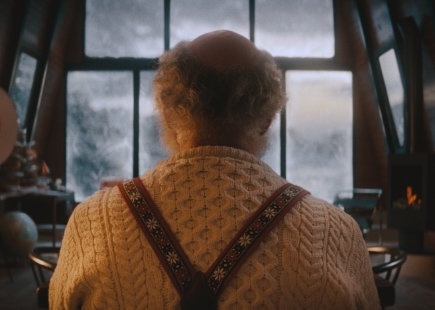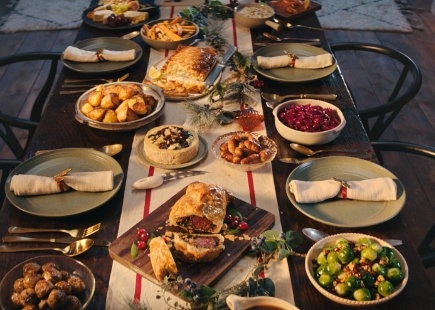 Pop icon Rick Astley said: "For me, food plays such an important part during the holidays and we're always looking to bring something exciting to the Christmas dinner table whether that's a new starter or a surprise showstopping dessert.
"It was a real honour and so much fun to join the Sainsbury's store team on the shoot – even if they did pull me up on my cheeseboard before dessert suggestion!"
Emma Bisley, head of campaigns, at Sainsbury's, said: "The festive season is a magical time of year and our role is to help our customers have an extra special Christmas, especially when it comes to the food. We wanted to create an advert that champions our colleagues all over the country, as well as highlighting the innovation of this year's Taste the Different range. From brand-new festive treats to offers on household Christmas favourites, Sainsbury's has something for everyone's table – whatever the budget or tastebuds.
"With this year's advert, we wanted to bring to life the fun of the holidays and the excitement that comes with planning Christmas dinner, while showcasing Sainsbury's variety of delicious and quality products because good food should be for all."
For the first time, real-life Sainsbury's employees feature in the retailer's advert to emphasise the helpful role its 152,000 colleagues up and down the country play at Christmas and all year round.
This year's advert was created by the newly appointed advertising agency New Commercial Arts and launched on Friday 3rd November. The 60" advert will be supported by a series of 20" films that focus on different elements of festive shopping including party food, desserts, and budget-friendly options. Leading with the line, 'Hey Sainsbury's', the series will see colleagues reassure us that there's an answer for everyone, whatever their circumstances, budget, or food preferences.
Credits:
Founder, CCO: Ian Heartfield
Founder, CEO: James Murphy
Founder, CSO: David Golding
Art Director: Alicia Job
Copywriter: Jess Pacey
Artistic Director: Nici Hofer
Creative Director: Dan Bailey
Creative Director: Brad Woolf
Managing Director: Hannah White
Managing Partner: Louise Bodily
Business Director: James Wilkinson
Account Director: Patrick Dedman
Senior Account Manager: Abigail Johal
Account Manager: Jeff Baker
Strategy Partner: Matt Walters
Strategist: Helen Weavers
Director of Production: Matt Craigie Atherton
Deputy Head of Production: Georgia Dickinson
Production Lead: Cara Swindell
Project Director: Gareth Robertson
Design & Artwork: King Henry Studios
Head of Design: Danny Tomkins
Designer: Jasmin Price
Artworker: Lol Keen
Retouching: King Henry Soho
Retoucher: Mark Henry
Motion Graphics: Mat Wardle
King Henry Producer: Cam Henry
Production Company: Pulse Films
Director: Freddie Waters
Producer: David French
DoP: BENJAMIN KRAČUN / Matt Fox
Editing Company: Assembly Rooms
Editor: Eve Ashwell / Ed Copper
Post-Production: ETC
Post Producer: Alasdair Patrick
Grade: Luke Morrison
3D Supervisor: Matteo La Motta
2D Supervisor: Iain Murray
Music Supervisor: Manderley
Music Production: Library track/ Cavendish Music
Music Composer: Fonteyn, Sam
Audio post-production: Wave Sound Studios
Sound designers: Ben Gulvin / Harry Butcher
Photographer: Colin Campbell
Photographer's Agent: Gill Turner
If you enjoyed this article, you can subscribe for free to our weekly email alert and receive a regular curation of the best creative campaigns by creatives themselves.