Steve Strickland tells us why he has a passion for magazine covers

The first magazine was published in London in 1731. It was called The Gentleman's Magazine and ran for 200 years.
Magazines are a British invention so go on and pat yourself on the back if you're reading this and you're from London, you deserve it. I've collected magazines all my adult life, much to the protestations of my husband. I've also countless books on magazine covers from playboy to Vogue to i-D to Private Eye. Artists such as Warhol, Damien Hurst and Jeff Koons have created covers and arguably magazines were the launchpad for photographers like David Bailey and Nick Knight.
Magazines are legit the shit and below is a list of just a few of my favourites.
The Enninful Era
Lots of titles are closing with magazine Now being the latest victim.
I wanted to test whether young people still bought magazines and unanimously, the post-90s mafia I spoke to talked about Vogue.
I think it's fair to say that the title was beige (both figuratively and literally) for a while.
It felt like the mouthpiece of a very unrepresentative publishing industry and as we know, the only way to make a change is to make a change at the very top.
Brand Vogue feels almost as fresh as i-D did back when Edward Enninful took the helm when he was just 18. PR is an industry of news and people are talking about Vogue again, even the people that don't know who The Spice Girls are (my generation's Beatles if you're wondering).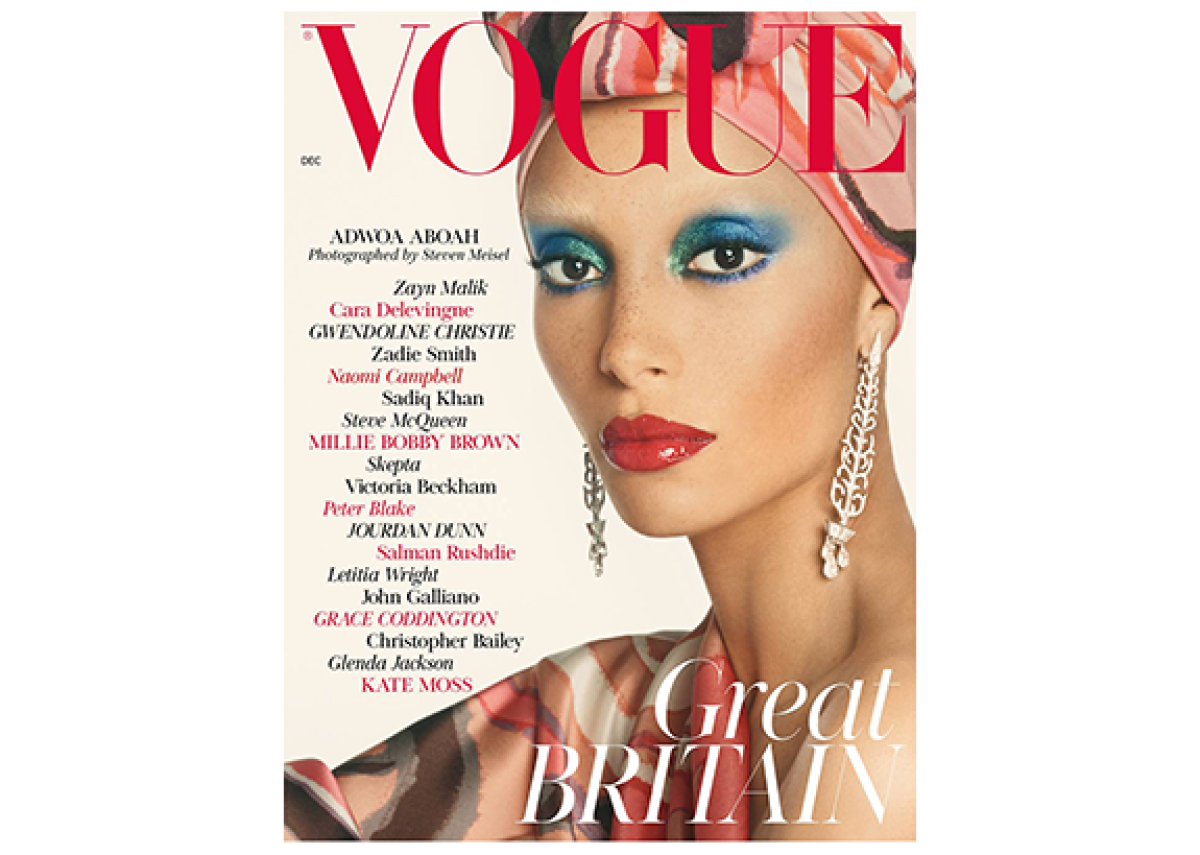 The Activism Issues: New Yorker
It's harder for magazines to break news.
The print times alone mean that by the time a magazine hits the stands, it's already been tweeted, trending, meme'd and in a number of cases, forgotten about.
But the weakness of speed is far outweighed by the power of detail.
Never was this more the case for me than the Cosby issue of the New Yorker. The empty chair, the most powerful of metaphors, representing the other victims of Cosby, who hadn't featured and also, those untold stories that were yet to surface. In total, 35 women appeared on the cover, 46 accused Cosby of drugging and raping them.
#TheEmptyChair sparked a global debate on rape representing not only the Cosby case, but the plethora of cases unheard or not believed.
The photographer, Amanda Demme, took six months to capture the women in the same chair; that dedication and commitment to storytelling is just one of the reasons I love magazines and why the world deserves them.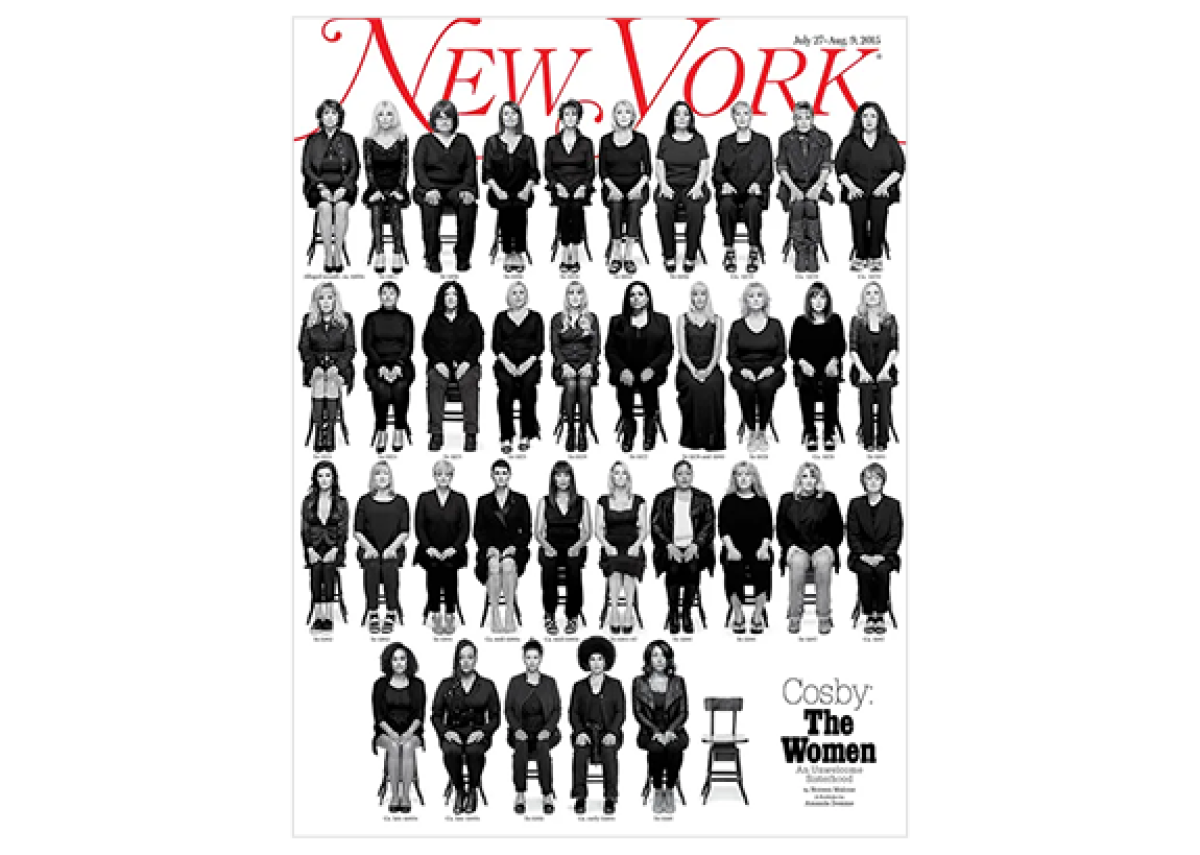 A Willy On The Cover Of Attitude
Attitude magazine and the other LGBTQ+ publications have never had it easy.
Gay Times, Diva and Attitude were designated top shelf when I was a twink, which meant purchasing was quite the stretch. Or you had to go to a 'specialist' store which back in the day were low-key cruising spots, so you'd go in for a magazine, and leave with casual sex.
Attitude Magazine is forever pushing the boundaries of what is acceptable in our supermarkets and WHSmith but a huge turning point for the brand when it featured Prince William on the cover.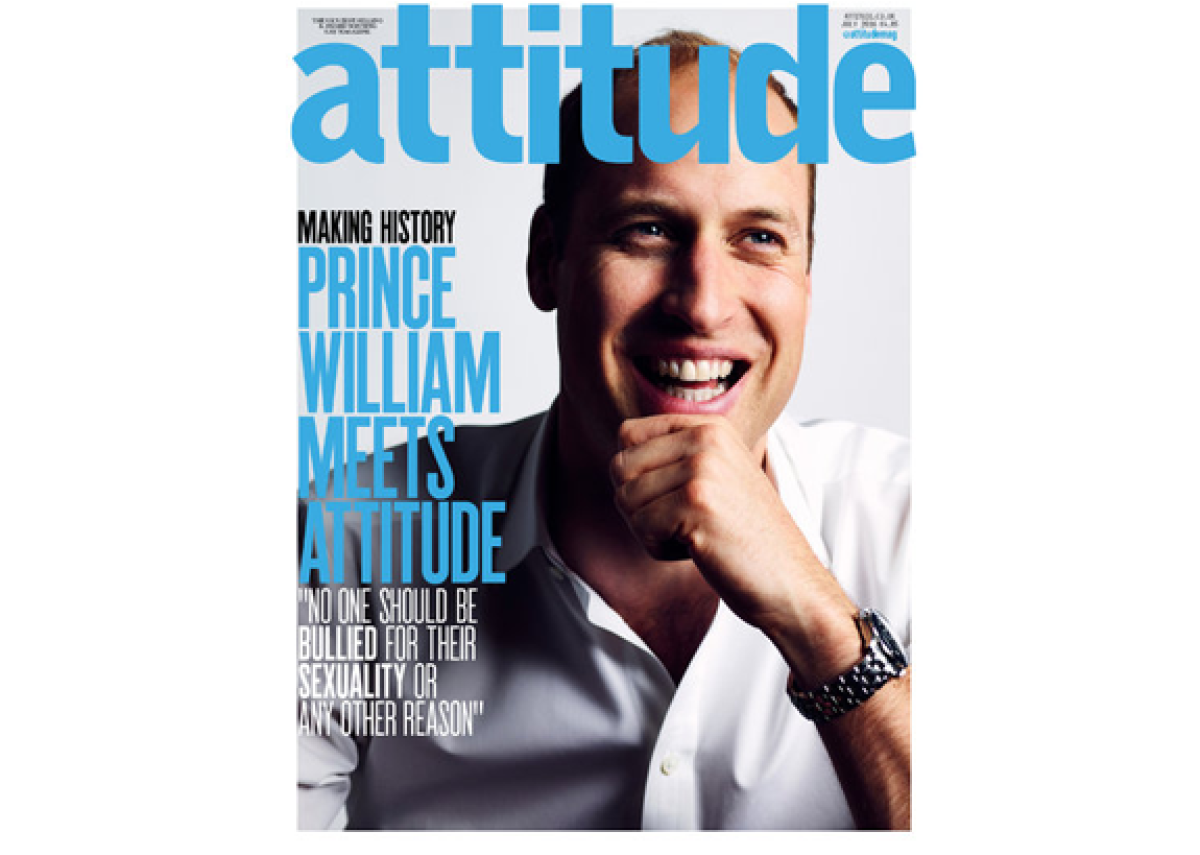 The Trans Tipping Point
Dear reader, I know that this may now be coming across as Magazine Covers; the diversity issue, but think of the world before Caitlyn Jenner did Vanity Fair and Laverne Cox did Time?
It is impossible for me to comment on the impact both titles had on the community itself as I'm not a part of it, but when my mum called me to talk about Vanity Fair, you know that it had moved beyond its cover and into culture.
Laverne Cox went from being viciously bullied to being a cover star and pivotal actor in one of the biggest shows on TV which has also given her a platform to do more in the community, launching her Trans is Beautiful social campaign.
The covers and content showed the true power of magazine covers to become THE topic of conversation, discussed across every major broadcaster around the world.
Also, special shout out to Time for running the first interview with Ellen after she came out. If you watch the Netflix special, you'll know that despite the bravery of that decision, the actor went on to lose quite a lot of contract work. But who's laughing now?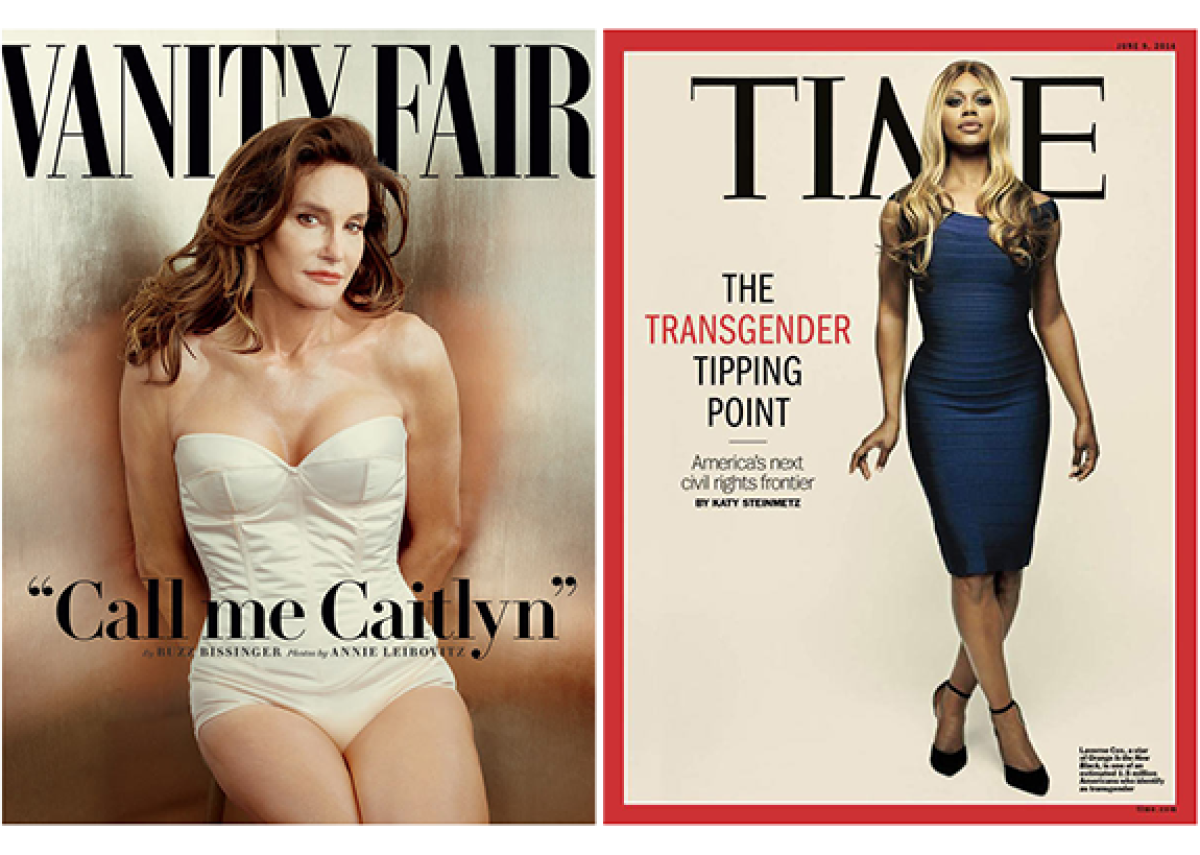 Esquire Sets The Agenda
You can always tell when a cover has slipped into the halls of pop culture when it is recreated by PR people (like me) or even by the magazine industry.
There was a series of Esquire covers, created under the stewardship of George Lois which really set the standard for the magazine ongoing, and raised the bar for its competitors.
My favourite of the series was The Passion of Muhammed Ali. It was taken at a point when the boxer had been stripped of his title and imprisoned following his refusal to go to war on religious grounds.
In July 1967 Lois featured Ursula Andress on the cover with a plaster and bruise to talk about domestic violence.
Let that sink in; a world-famous actress on a cover talking about domestic violence in the 60s.
God, more should have changed by now.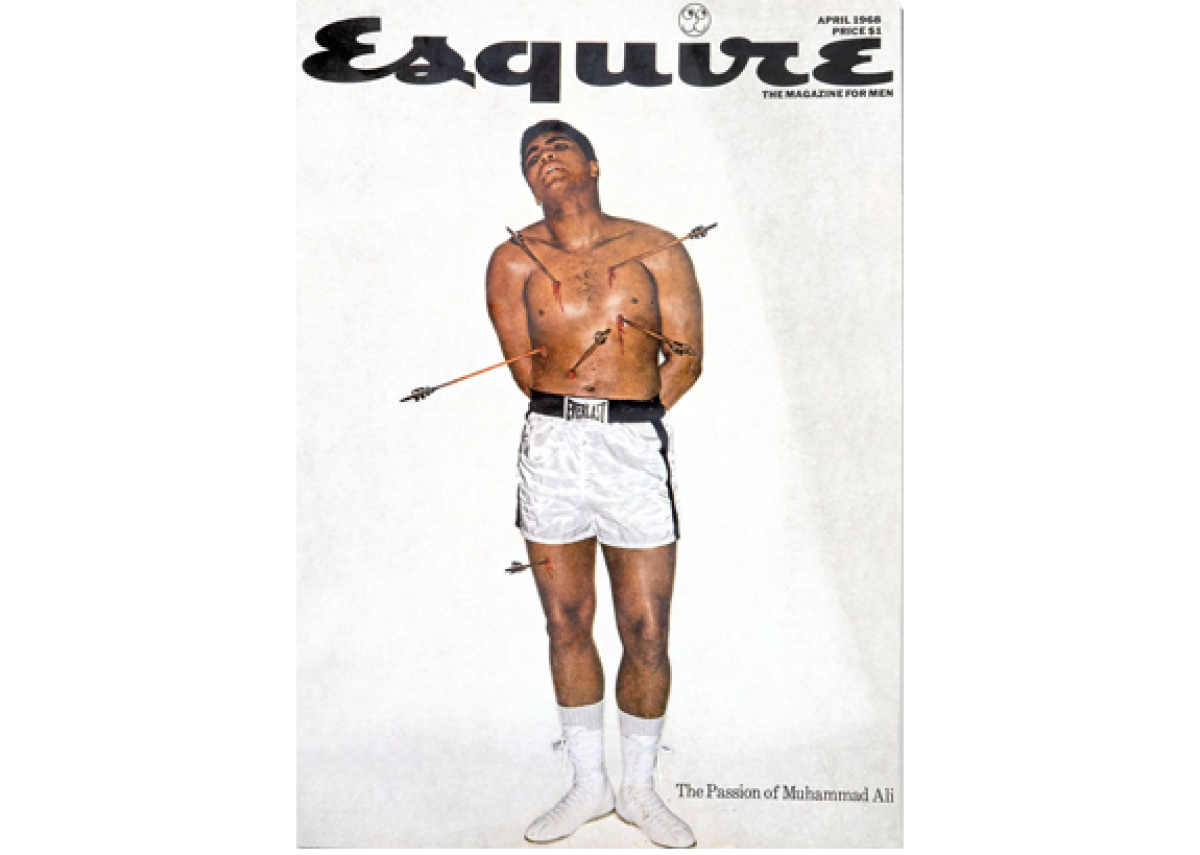 Rolling With Annie Leibovitz
Arguably the queen of the cover.
One of her most admired and controversial works featured John and Yoko, Lennon naked curled into the body of Yoko. It was on the insistence of John that his wife be featured and caused such controversy that the Rolling Stone issue was banned from distribution in parts of the US.
Rock and Roll.
More recently, Leibovitz has leant her talents to the big Hollywood issues of Vanity Fair and an incredible cover featuring Lady Gaga for Vogue.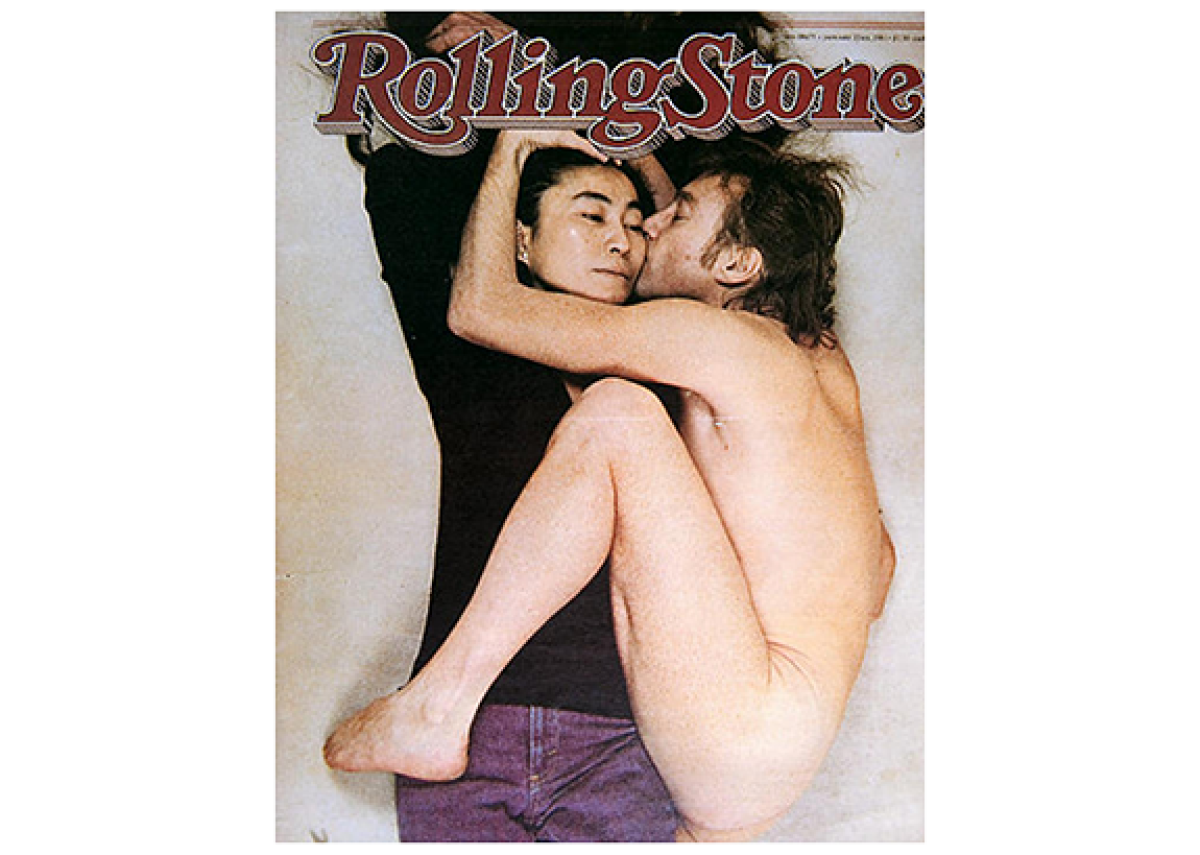 There are thousands of other covers we could talk about both positively and negatively.
Paper Magazine featuring Kim K, LOVE featuring a naked Beth Ditto, David and Victoria on thrones in OK! Magazine, Sports Illustrated being size inclusive, and of course, Vogue parodying a King Kong poster.

If you enjoyed this article, you can subscribe for free to our weekly email alert and receive a regular curation of the best creative campaigns by creatives themselves.