Is there more creative freedom in a small agency? Asks Suhayla Ibrahim, an independent creative director and stylist

The beauty of the avant garde
Growing up, I spent hours flicking through fashion magazines and watching music videos with the intent to harness the creativity they presented.
The more I did this, the more I realised that the really interesting work came from those more independent, avant garde sources.
The coolest visuals were created with a naive enthusiasm and smaller budgets which really allowed the teams to push their creative potential.
An opportunity for innovation
Moving into fashion advertising in a time when social media and platforms such as Instagram were taking off, it really became apparent to me that young and smaller brands had more opportunities to make innovative content.
Innovation comes in many forms and for me the most prominent in advertising are creativity, social awareness and of course, technology.
When I started Coco-nut Creative, I knew that a big part of my company's aim was to be flexible in working with lesser-known brands, musicians and initiatives. This was vital for us as smaller companies are much more open to exploring where their branding can go.
This mindset allowed us to really experiment and collaborate creatively.
Although our budgets were quite restricted, it made my team think outside the box.
We took as many opportunities as we could to work on exciting projects.
Giving back
One of our first clients was a fashion brand called 'Hopeful Traders'.
I fell in love with their initiative to give back, as their designs were made by artists who had experienced homelessness.
As they were a start-up like us, it was fun to see what we could come up with. Both our teams had so many cool ideas for a campaign.
By our second campaign, the brand had given us a lot of leeway to experiment, so the first thing we did was get hold of a super 8 camera and some film. Working with this kind of footage had a really nice effect and just gave the video that perfect vibe that we were striving to achieve. It was playful and fun and that really came across in the final advert.
Small campaigns. Big difference.
When I think of fantastic campaigns by small brands, I always go back to 'Thinx' and their subway adverts.
'Thinx' is a New York-based period underwear brand that got a lot of people talking back in 2017 with their suggestive adverts on the New York subway.
The brand bought up advertising space and filled it with photographs of dripping egg yolks and peeled grapefruit juxtaposed against photographs of women in their underwear.
It was just so simple and effective.
This campaign was so perfect as it got people talking about periods, which is generally such a taboo topic in the mainstream.
It also shone a light on society's total disgust at the topic of periods and it was fascinating to see how shocked people were by the campaign.
There were even efforts to get it taken down, even though it wasn't breaking any advertising rules.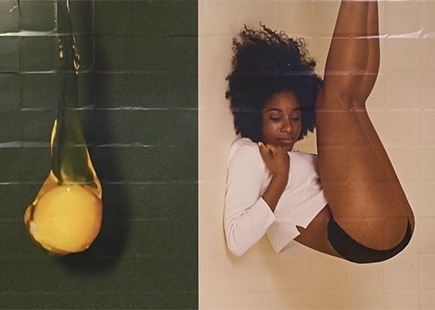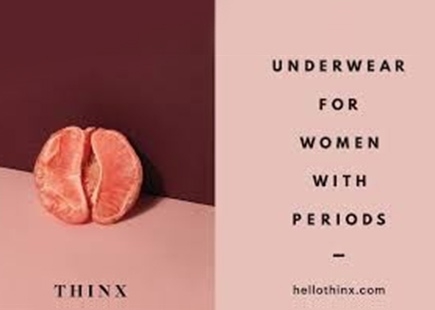 An art form
Some current work that I am loving is the advertising and branding by 'Cold Laundry', a London based label.
The photography campaigns by Oghale Alex have a real beauty that makes the images more art than advertising.
This is so important when thinking about fashion branding.
It really is about the art and the aesthetic, and there is no better way to achieve this than allowing for creative freedom.
'Cold Laundry' also works with very ethnically diverse models which really taps into the metropolitan culture of their target market.
Anything goes
Smaller brands have the space to be outspoken and experimental in their campaigns, and this also goes for younger ad agencies.
The earlier in your start-up, the more daring you have to be.
There is really nothing to lose and you are able to say yes to most projects. These companies are able to question and challenge ideas and the status quo in a way that would be more difficult to do when they grow.
With their campaigns, companies can also test and experiment with different mediums or artistic ideas allowing them to make some really interesting and provocative work.
There is also a lot of fun to be had here as there is much less at stake, so there is an element of 'anything goes' and this lets ideas flow.
If you enjoyed this article, you can subscribe for free to our weekly email alert and receive a regular curation of the best creative campaigns by creatives themselves.