British Heart Foundation captures the true spirit of Christmas with 'The gift that keeps on living'

The British Heart Foundation (BHF) has launched its Christmas campaign, 'The gift that keeps on living'.
Doing away with the usual trappings of the holidays, the creative by Saatchi & Saatchi UK instead centres around a typical Christmas day at home and uses the story of a relationship to show the true value of a donation to the BHF.

Drawing on the real experiences of people living with heart conditions and their loved ones, the festive creative moves away from the spectacular to celebrate the true spirit of Christmas: the joy of the little things.
At a time so deeply associated with giving, a donation to the BHF is more than just a good deed - rather, it is funding critical medical research which in turn helps grant more 'typical' Christmases, for both the people that BHF-funded research helps and their loved ones.
To ensure the creative spoke to real experiences, Saatchi & Saatchi worked with the BHF's Patient and Public Panel to speak to a number of people living with heart conditions and their loved ones. Across a series of interviews conducted during pre-production, anecdotes and insights were gathered and used to shape the script, storyline and direction of the finished film.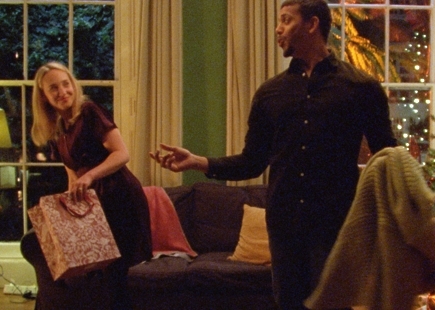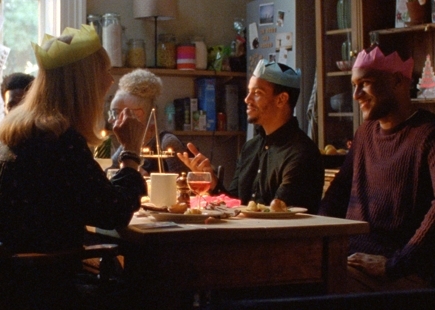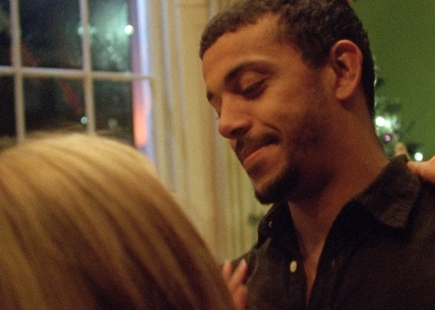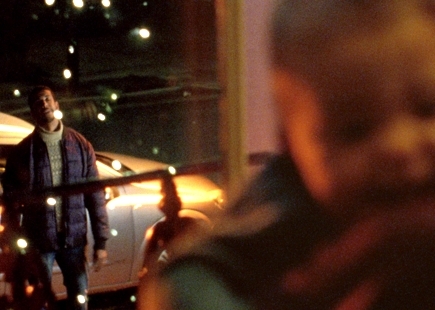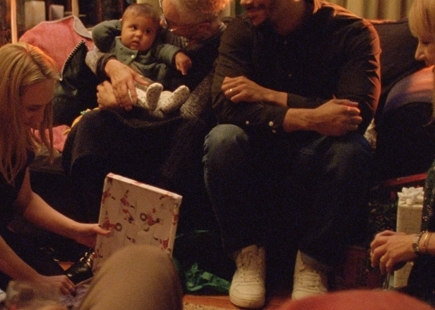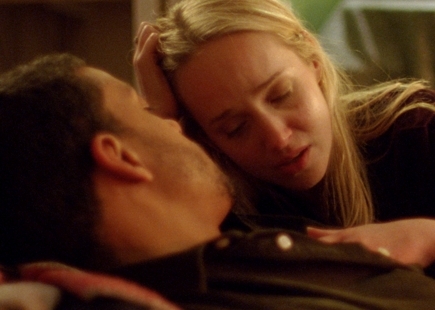 Directed by Molly Burdett, the campaign will run across TV, VOD, digital, social and radio. The film sets up as if it is going to tell the story of a typical Christmas day for a young couple. Full of all the usual tiffs that make this time of year what it is, a voiceover dialogue lists all of the things that each of them "weren't supposed to" do - from burning potatoes to buying unexpected gifts that certainly weren't on the list.
The previously light-hearted and playful creative then changes in tempo by cutting to a chest scar, revealing that none of what we've seen was 'supposed' to happen - because if it wasn't for lifesaving research, he wouldn't have been here at all this Christmas. Drawing on real life insights and by telling the story from the perspective of the survivor's partner, the creative shows the impact that living with heart conditions can have on our loved ones too, and ultimately the hope and life that a donation to the BHF can bring.
Saatchi & Saatchi CCO, Franki Goodwin says, "We wanted the film to reflect on the human value of the scientific research that the BHF does as we ask for donations at a difficult financial time for everyone. For a story this simple we knew we needed to work with a director who could tell it quietly, in order to bring to life the emotional weight behind it. Molly's work - which we saw at our New Creators' Showcase earlier this year - immediately came to mind, and we're so pleased she was up for the challenge."

Director Molly Burdett adds, "Having being selected for the New Creators' Showcase in the summer, I was very excited to work with Saatchi & Saatchi on a commercial project with such a strong message. It was really important to us to weave real stories into the film by speaking to people who have been directly affected by heart conditions. I loved working with the actors to bring out these intimate, authentic moments inspired by real stories and their experiences. We hope this film helps build awareness for the life-changing work that BHF does."
Credits
CAMPAIGN TITLE: The gift that keeps on living
CLIENT: British Heart Foundation ADVERTISING AGENCY: Saatchi & Saatchi
CCO: Franki Goodwin
CREATIVE LEAD: Mia Silverman
PLANNING DIRECTOR: James Mitchell
BUSINESS LEAD: Paul McHugh
ACCOUNT DIRECTOR: Zara Hutchins
AGENCY PRODUCER: Georgina Moxey
AGENCY EXECUTIVE PRODUCTION DIRECTOR: Sam Robinson
AGENCY PRODUCTION ASSISTANT: Grace McDonagh
MEDIA BUYING AGENCY: PHD
MEDIA PLANNER: Claire Bullock
PRODUCTION COMPANY: Spindle
DIRECTOR: Molly Burdett
DIRECTORS ASSISTANT: Mikki Hackett
PRODUCTION COMPANY EXECUTIVE PRODUCERS: Lou Gagen & Stitch
Richardson
PRODUCTION COMPANY PRODUCER: Gareth Crothers
PRODUCTION COMPANY PRODUCTION MANAGER: Charlie Doris
DoP: Adric Watson
EDITOR: Tim Swaby @ Spindle
SOUND DESIGN: Culum Simpson, Adam Smyth @ String & Tins
AUDIO PRODUCER: Liv Endersby, Laura-Leigh Smith @ String & Tins
POST-PRODUCTION COMPANY: Framestore
POST-PRODUCTION PRODUCER: Ben Stell, Chris Anthony
1st AD: George Cassavetti
2nd AD: Kitty Rajakulasingam
RUNNER: Kalyan Rajakulasingam
RUNNER: Thomas Pritchitt
FOCUS PULLER: Sam Rawlings
2nd AC: Jack Plumridge
CLAPPER LOADER: Jack Bentley
CAMERA TRAINEE: Miriam Henri
CAMERA CAR DRIVER: Miles Alltoft
VIDEO PLAYBACK: Dayo Olufemi
SOUND RECORDIST: Nick Gillett
GAFFER: Leo Olesker
ELECTRICIAN: Nathan Rubins
ELECTRICIAN/DRIVER: Charlie Lodge
LOCATION MANAGER: Brandon Palmer
ART DIRECTOR: Caroline Steiner
ART ASSISTANT: Rich Parkins
ART ASSISTANT: Lisa Loane
ART ASSISTANT: Cheryl Martin
WARDROBE STYLIST: Michelle May
WARDROBE ASSISTANT: Nia Lisa
MAKEUP ARTIST: Nicole Milton
MAKEUP ASSISTANT: Tillie Robinson-Smith
CASTING DIRECTOR: Kharmel Cochrane
DOG HANDLER: Lucy Dryden
VET: Kan Tang
MEDIC: Karl Omar
GREEN STEWARD: Jay Kadi
If you enjoyed this article, you can subscribe for free to our weekly email alert and receive a regular curation of the best creative campaigns by creatives themselves.