This Valentine's Day, give your heart to the NHS, not your partner

The latest figures show that around 300 people are waiting for a heart transplant in the UK.
And the average wait time of 18-24 months.
But a quirk in our organ donation system means your family can stop your organs being donated, even against your wishes—particularly, when they don't know if you'd consented to it.

Last year, almost 2000 organ donations were missed because families didn't know, or couldn't agree on, what the departed wanted.

The good news is that when our nearest and dearest do know our wishes, they are extremely likely to respect them.

This Valentine's day we're asking people to Be Dead Romantic.
We created a way to help people make their decision crystal clear. The first ever card that pledges love to your partner – and donates your heart to the NHS (with a QR code on the back), free at bedeadromantic.com

We also printed out around 300 cards. Roughly the same number as the number of people on the waiting list for a heart transplant on the NHS.
We handed them out around London train stations, as well as "reverse shoplifting" them into stores and newsagents where last minute Valentine's card buyers could find them.

Creators Ed and Martin said, "We're two creatives currently on placement, who want to raise awareness about this issue and support the NHS. If we can spark even a few conversations with these cards, and get people to talk about their decision, it could literally save a life, perhaps even our own."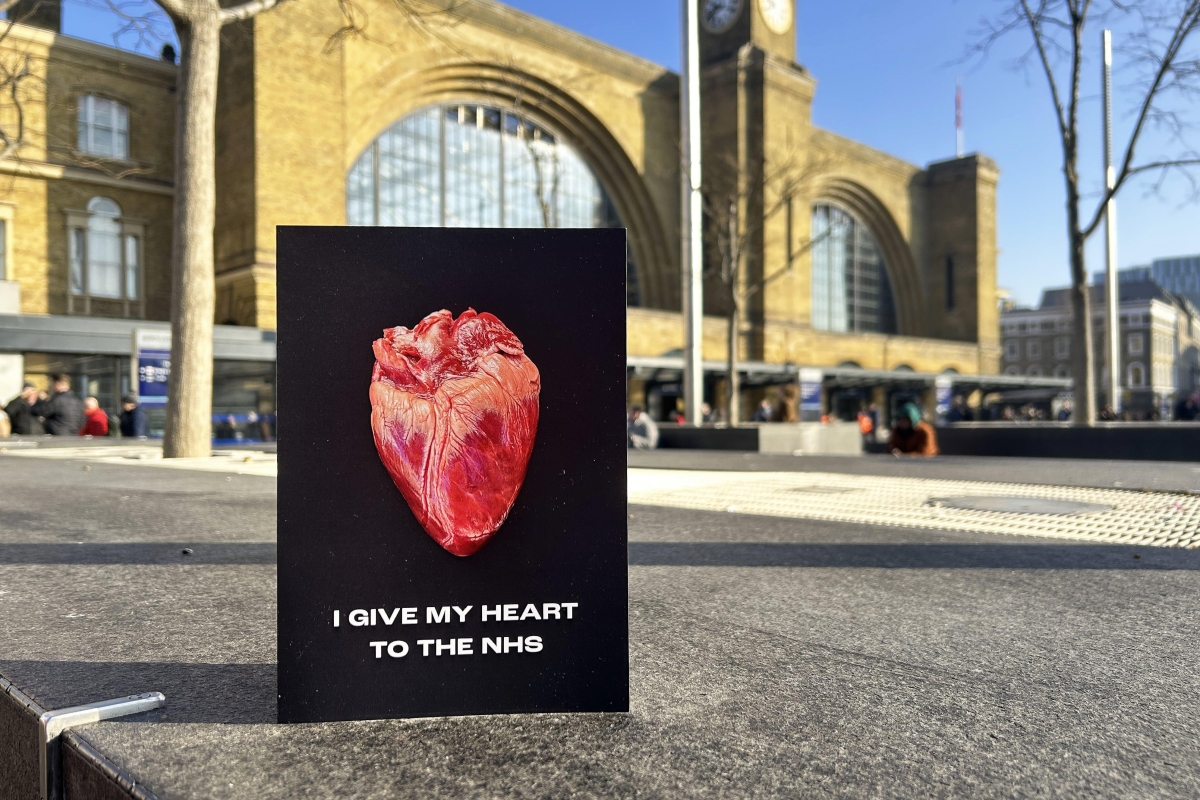 If you enjoyed this article, you can subscribe for free to our weekly email alert and receive a regular curation of the best creative campaigns by creatives themselves.