The World Cup wasn't always this controversial: The GOAT of World Cup ads

Ultimately this year's World Cup is a corruption-filled, human-rights-violating, ridiculously-timed celebration of everything that went wrong with FIFA under Blatter and UEFA's Platini.
There, I've said it.
This World Cup has already seen some strong stances, including Hummel's kits for Denmark, and some very leaky attempts at standing against Qatar's hosting from BrewDog. We all see them taking all those pre-bookings and orders at the behemothic BrewDog Waterloo.

A look through the archives
It wasn't always like this.
Greed has always existed in football, but those voting for World Cup hosts back in 2010 took it to the extreme (that's also when Russia won its bid for the 2018 tournament. Says it all really).

Here are some of the best World Cup related campaigns with that feel-good take on what should be a celebration of the beautiful game. The perfect Creative Moment take for those boycotting the tournament and everything associated with it.
The GOAT of World Cup ads
Nike's 1998 ad goes down in history as the greatest of World Cup ads for a lot of people. It's easy to see why.
Nike was new to football, Brazil most certainly wasn't, making for the perfect combo for a brand looking to get into football in a big way.

The Wieden & Kennedy created ad, Airport 98, placed footballers somewhere they visit frequently, but don't traditionally play in—the airport. The combo of the fun-loving Brazilian take on football being played anywhere, the music, the outrageousness of it all really helps tie in with that celebration of football that a World Cup should be.
Whilst it features only one team, this is the team to get people the world over excited about football.
Think World Cup, you think Brazil, and this year will likely be no different with the nation favourites yet again.
Not an ad, but a classic
BBC Creative is known for its atmospheric, uplifting, anticipatory trailers to accompany world sporting events, like last year's Tokyo 2020 trailer.

Imagine every live match starting with a rousing rendition of Nessun Dorma. Enough said.
And it definitely beats far from motivating paid supporters' groups that have been popping up in Qatar on TikTok.
Jermaine Defoe makes it into a dream team
Adidas' 2006 advert saw José and Pedro, two boys, pick their sides for an illustration of the brand's 'Impossible is Nothing' positioning. As well as world stars of the day, the boys also get to pick Beckenbauer and the now much maligned Platini.

One of the best elements of this ad, and the Nike 1998 ad, is that they really bring to life the global nature of the event, that this isn't about just sitting in a pub and watching over a pint. Well it might be, but it's also being watched at the same time by various people in various situations right across the world.
There's something bizarre about an ad featuring Zidane alongside Defoe and Duff though, it must be said.
Paddy Power offers substance in 2018
There's no doubting Paddy Power has had some World Cup shockers, especially its rainforest stunt that stumped so many who believed it to be real. But this more recent effort contrasts with the much-maligned BrewDog anti-sponsor campaign.

In 2018, its effort could have just as easily applied to this World Cup.
They promised to donate £10,000 per goal scored by the hosts to LGBTQ+ charities.
Those hosts went on to defy expectations, making it to the quarter finals and even taking part in a penalty shootout and double donations during the knockout stages.
£170,000 raised for charity in all.
Watch it in all its glory here.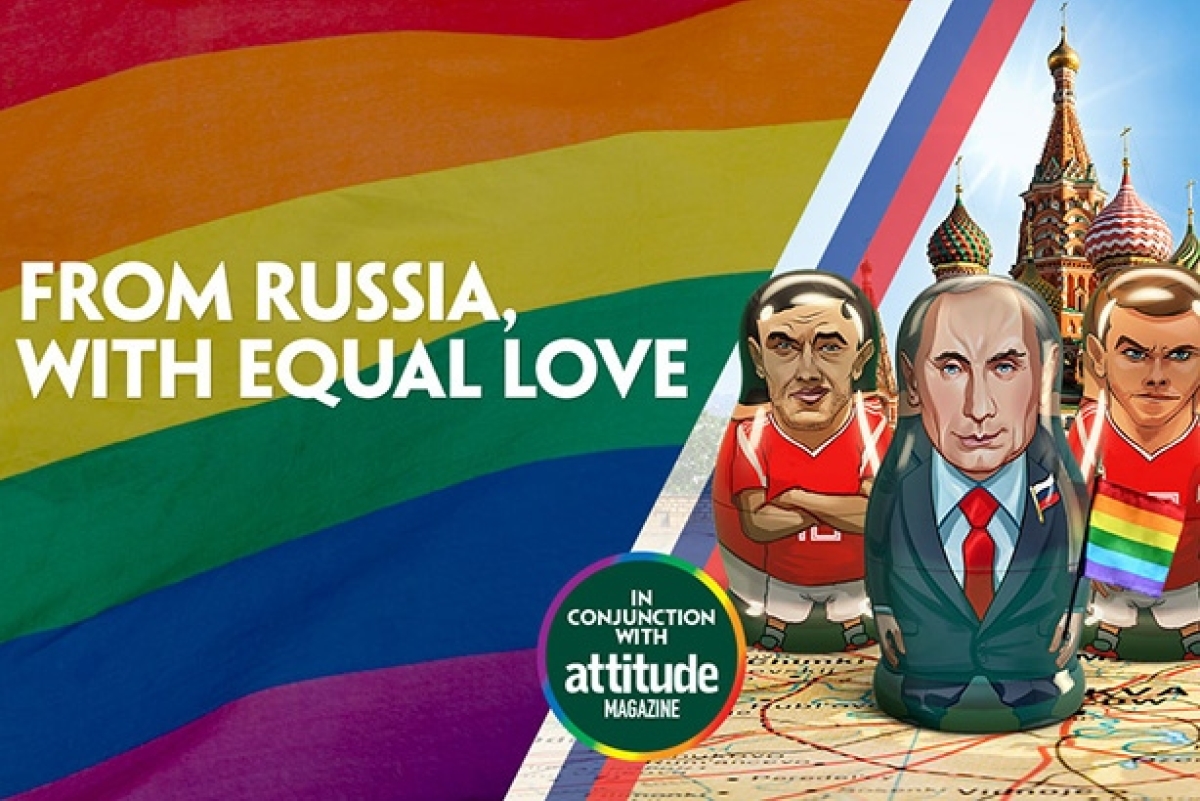 And so this year's World Cup brings very different focuses and challenges for brands, but with the 2026 tournament set to take place in the USA, Canada and Mexico, we can be sure it'll serve up some classics on the advertising front to line-up alongside the above.
If you enjoyed this article, you can subscribe for free to our weekly email alert and receive a regular curation of the best creative campaigns by creatives themselves.