Burger King's Burn That Ad campaign: One idea but here are two contrasting reviews

The Background
One campaign. Two contrasting opinions.

Jonathan Brigden says the latest incarnation of the well documented ad war between Burger King and McDonald's is a bit too explosive.
But according to Naresh Subhash, Burger King has gone and done it again (much to his personal envy)...

Let's see what they both took from the same creative idea...

Jonathan Brigden's review
The Big Idea

The latest ads in Brazil from agency David Sao Paolo enable you to virtually burn rival print ads using AR.
This follows on from the US's use of geolocation enabled campaign that as you approach a McDonald's it unlocks a voucher for a 1 cent Whopper from FCB New York.





Naresh Subhash's review
The Big Idea
To get into the action, you'd have to do the following; live in Brazil, download the BK app, go around your city and be a fire starter.
Much to the envy of their competitors with similar apps, downloads of their app hit 1 million last year after a successful trolling activation – "Whopper Detour" – making the BK app more successful than any other app in it's category.
This activation, could see that number hit in Brazil, we await for the results in anticipation.
The Review by Jonathan

I'm all for the fun of ad battles, but my immediate reaction was, but isn't that arson?
Sure it's fun to virtually set fire to competitor ads, but doesn't it slightly encourage people to actually set fire to them? It made me feel slightly uncomfortable.
In this world of hate and Trump and Brexit and the rise of Neo-facism, the image of burning ad artwork did feel a little on the nose when I first saw it.
There are much more clever ways of achieving the same thing.
Burger King in Argentina actually sent its customers to McDonald's for one day when for every Big Mac sold McDonald's was giving money to children suffering from cancer.

The Review by Naresh

My verdict? I love it.
It employs (successfully) the brand's asset (flame) in a way that hands the power to the consumer, making it in every way a neatly constructed and executed idea that positions the brand as a ballsy troll in the eyes of the other wise jaded consumer.
Fire = Burn our competitors.
The very visual approach of the activation unlocks the imagination of the consumers and puts the power of the flame in their hands giving them perception of power.
In a world where ads are begging for attention as opposed to meeting our real needs, this welcome breath of fresh air gives us the power to own the narrative. In turn, we get rewarded.
It's the perfect win-win approach.


In Hindsight by Jonathan

This wonderful dressing up a Burger King as a McDonald's work by the same agency definitely felt more clever and less pyromaniacal.

But why stop there? Local Brazil students have won a D&AD nomination for going one step further by creating this spoof Burger King campaign that if you sign a contract to be flame grilled cremated on death then you get Whoppers for life.

Just to leave you with the flip side, McDonald's swagger in and drop the mic proving its brand dominance in these blurry ads from TBWA San Juan #saynomore.


In Hindsight by Naresh
The tone of voice of this execution feels natural to the brand, no stranger to being a troll, it boldly goes where most brands would shudder and wage all-out war on its competitors.
It does it well, cheeky and often times entertaining, thereby converting consumers without the marketing fluff.
My wish is that we continue to push our clients to get bolder, and work as partners in creating work that gets consumers into that act.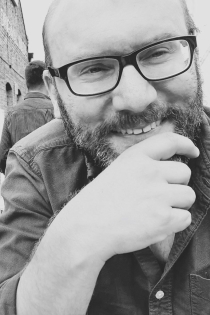 Jonathan Brigden
Creative director
Studio Giggle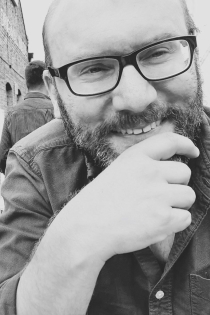 Jonathan Brigden
Creative director
Studio Giggle