Watch this International Committee of the Red Cross film. Think about it. Make a contribution

The Background
The International Committee of the Red Cross (ICRC) is working with over 100,000 displaced families around the world, separated by conflict.
What with Christmas being a time for giving, when many of us in the West (and lots of us working in comfortable marketing careers) realise just how lucky we are, it's a pretty good time for charities to get out and encourage us to give a little to those not so fortunate.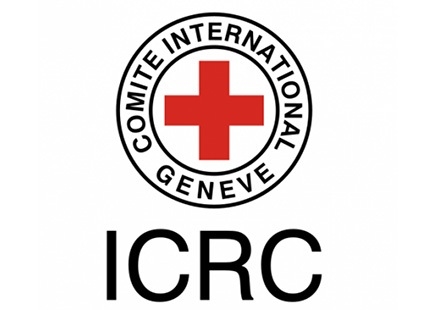 The Big Idea
The one gift Santa can't deliver.
An ad in which we open on Santa wandering war-torn streets, past those fleeing from conflict to find a child whose only wish for Christmas is to be reunited with her family.
It is sadly the one gift that Santa can't deliver – but which, with support, the ICRC can.
What They Did
This is the most beautiful, arresting, unjoyous and heart-rending film you could possibly make.
About as far from the uplifting, feel-good films we're so used to seeing over the festive season, the contrast between this 100 seconds of misery and the upbeat offerings from our favourite supermarkets and retailers (for which the creators, Adam&EveDDB are also responsible) serves only to juxtapose further the different experiences of those elsewhere in the world.
It's a visually compelling feat set against a haunting rendition of "Happy Holidays" slowed to a crawl, recalling and yet subverting of every festive classic movie you've ever watched.
And all-the-while, the bullets fly, people scream and run in fear, armed militia make occasional appearances, even Santa himself looks haggard.
Whilst never needing to reference explicitly the happiness of a Christmas that we're about to enjoy (once all the work is done and we've settled into our mince pies, port and present opening), watching this film should make every one of us take pause, think a little bit about the luxury of our own existence… and then get our wallets out.
This is the very essence of great advertising. The power in just 100 short seconds to bring you up short, confront you and get you to do something about what you have seen.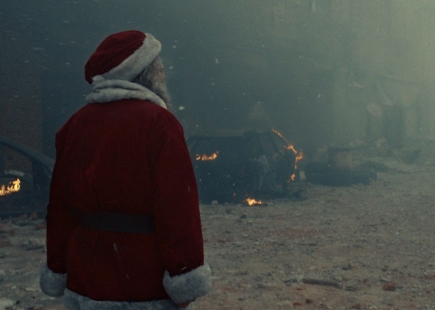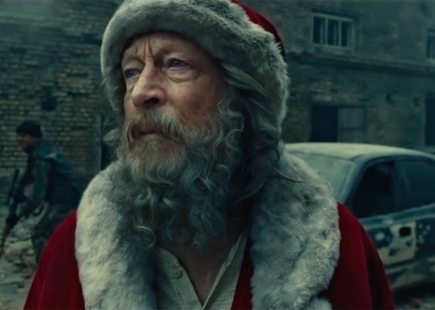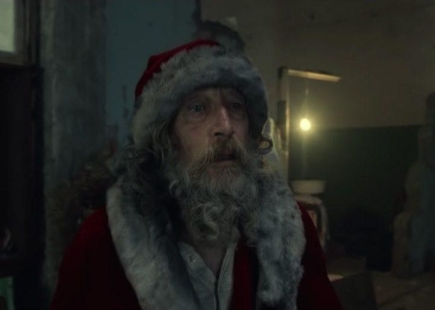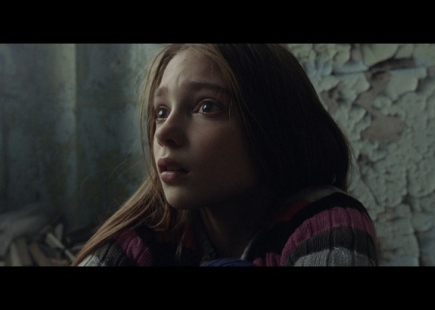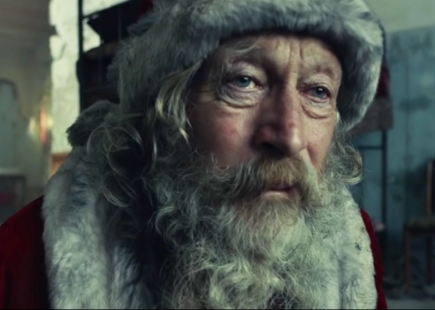 The Review
Every Christmas brings forth a moment (generally from a charity) that stops us short. For 2018, while Iceland may have grabbed the headlines, this is the film that should do just that.

Indeed, the main reason that I am writing about it is simply that it gets a better airing, rather than for its artistic merits – abundant as they may be.
To offer a review as a marketer seems churlish: this is simply a film that deserves to be seen. So I consider this my small contribution – quite apart from the sum that I've just donated.
In Hindsight
Watch this film. Think about it just for a second. Then make a contribution.
Whilst many talk about the death of advertising, it's films like this that should remind us of the power it has to change the way we think, the way we feel and – possibly – to change lives for the better somewhere in the world.
If you enjoyed this article, you can subscribe for free to our weekly email alert and receive a regular curation of the best creative campaigns by creatives themselves.