Work Of The Week: Ban Trophy Hunting names and shames

Talk about brave work.
'Brave' is an over-used phrase in the creative industry, and arguably often misplaced, but this recent work from Creative Coalition for Ban Trophy Hunting is definitely worthy of 'brave' in the context of creative boundaries.
The basis of the campaign is to expose hunters for what they really are—killers. Not just ruthlessly killing animals for the sake of it, but reaching such numbers that they really should be categorised as serial killers.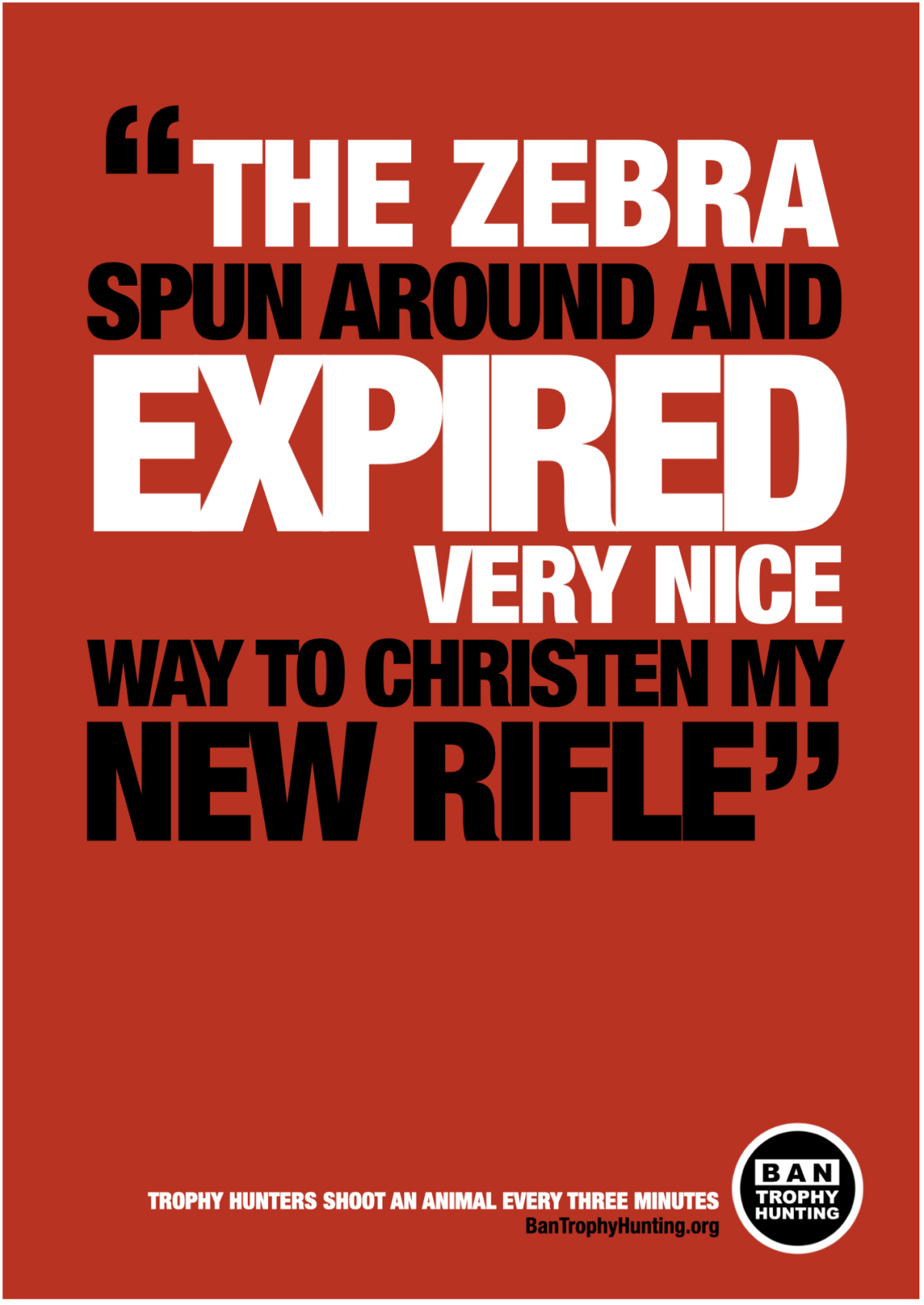 Sickening. Unimaginable. Barbaric.
Just a few choice words to describe the business of killing for fun and boasting about it.
The campaign didn't just exist to expose individuals who consider this a sport, but was intelligently timed to coincide with a bill going through parliament to ban trophy hunting, aiming to persuade MPs to vote for the ban.
Creative Coalition developed the film, voiced by Peter Egan, OOH and social campaign. "We wanted to name and shame these barbaric killers for what they are, reveal the sickening scale of the mindless killing and use their own words to reveal the disgusting bloodlust that drives their compulsion to kill so many endangered animals," commented Pete Bracegirdle, co-founder of Creative Coalition.
The campaign includes executions that feature pictures of the trophy hunters and the number of kills they have been responsible for with the headline: "One of Britain's Most Prolific Serial Killers is still at large."
A campaign so bold, I hope it has the impact it deserves.

If you enjoyed this article, you can subscribe for free to our weekly email alert and receive a regular curation of the best creative campaigns by creatives themselves.