Alfred and Highland Park launches global campaign with actor Gwendoline Christie

To mark its 225th anniversary, Highland Park and Alfred have launched Orkney Stories, a short film exploring the extraordinary nature of its unique island home, through the eyes of Gwendoline Christie.
Christie is renowned for challenging norms through her work as an actor and model, a synergy shared with award-winning single malt, Highland Park, an outlier in the whisky world due to its location in Orkney and distinctive flavour.
Orkney Stories showcases the island's most captivating and historic locations including Aikerness Beach and The Broch of Gurness, along with Hobbister Moor; hills of breath-taking heather moorland, that infuse the peat below with an intensely floral character that's unique to Highland Park's flavour.
The campaign, which is Highland Park's biggest global content campaign to date, was directed by Charlie Thomas, who has previously held roles as visual director for the Alexander McQueen and Stella McCartney companies respectively, and shot by LS Productions.
Christie played an instrumental role in shaping the creative direction of the campaign, contributing to the content narrative and the props and garments involved in the shoot. In the film, she meets with some of Highland Park's whisky crafters taking part in the distillery's traditional floor malting, where barley is turned by hand multiple times a day allowing it to fully absorb the aromatic smoke flavour produced by the peat in the kilns. Highland Park is one of only a handful of distilleries left in Scotland following this ancient process.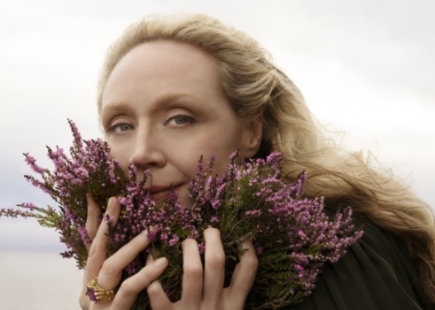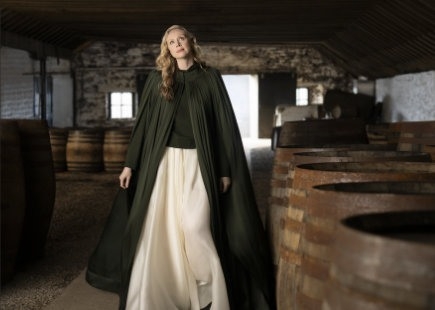 Gwendoline Christie, creative and actor, commented: "Orkney has a stunning landscape, which I've been able to explore first hand to see how the environment and communities influence the heritage, flavour and spirit of Highland Park Whisky. I have always drawn inspiration from my surroundings, and I loved delving into how Highland Park too, is deeply shaped by the setting of its Orkney home."
Charlie Thomas, creative director, commented: "Gwendoline is a true visionary, and working directly with her to tell this story was a privilege. Highland Park is unique, not just in how the whisky has been created over the past 225 years, and its flavour, but in its story and its Orkney home. After my first visit to the islands, I was inspired, from the landscapes to the weather and the sounds of the sea spray - all of these elements completely brought this film to life."
Orkney Stories is available to watch on Highland Park's social media platforms and website, and is being amplified through paid media across Instagram, Meta, Pinterest, and YouTube globally, with an earned media campaign across key markets.

Strategic communications agency, Alfred, led the management of the global campaign, including the initial concept, talent management, shoot, content, and integrated comms plan, while the media was planned and bought by Zenith.
Credits
Gwendoline Christie, Creative and Actor
Charlie Thomas, Creative Director
LS Productions, Production
Alex Reid, Director of Photography
Annabel Elston, Photographer
Kei Terada, Hair Styling
Daniel Sallstrom, MUA
Jerry Stafford, Stylist
Giles Deacon, Designer
Highland Park:
Jane Cannon, Global Marketing Manager
Sarah Ward, Global Brand Manager
Tom Stacey, Global Assistant Brand Manager
Agencies:
Alfred London
Zenith
If you enjoyed this article, you can subscribe for free to our weekly email alert and receive a regular curation of the best creative campaigns by creatives themselves.