Alzheimer's Research UK creates poignant animated campaign to illustrate the devastating effects of the disease in real life

Alzheimer's Research UK, Above+Beyond and Yonder Media have launched a heartbreaking animated film to bring to life the 'happily ever afters' that dementia has stolen.
Despite the fact that millions in the UK will be affected by dementia, there is still a startling lack of awareness about the devastating effects of the condition. Alzheimer's Research UK has revealed that less than half (49%) the British public can name memory loss as an effect of dementia, with over a fifth (22%) saying they have no idea how the condition impacts people.

This film brings home the importance of Alzheimer Research UK's mission to find a cure, and urges the British public to stand with them and support its revolutionary research. The campaign is the first under its new platform 'For A Cure'.
The Disney-style animated ad, created by Above+Beyond, begins with the quintessential fairy-tale ending, showing a prince and princess slaying a dragon and riding off into the sunset, happily ever after. But, as the Oscar-winning Olivia Colman begins to narrate, we slowly realise that this isn't the ending we all know and expect.
In the campaign film, "Change The Ending", we witness the prince decline in character and appearance - at first forgetful, but then evolving into someone fearful, and physically weak – much to the concern and sorrow of a princess who remains stoic and committed to his care.
It ends with a match cut from animation to a real couple in live action, revealing that this isn't a fairy-tale but the devastating reality for the almost one million people in the UK living with dementia today, with someone developing the condition every three minutes. But there is a way to change the ending - through research.
Olivia Colman voices the new campaign, laying bare the harsh reality of the condition to improve awareness: "As soon as I heard about the concept behind Alzheimer's Research UK's campaign, I wanted to be involved and support their search for a cure. Dementia devastates lives and wreaks havoc on far too many families across the UK and around the world."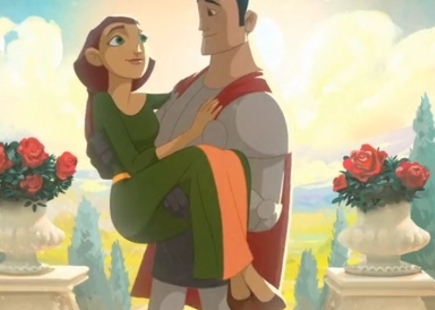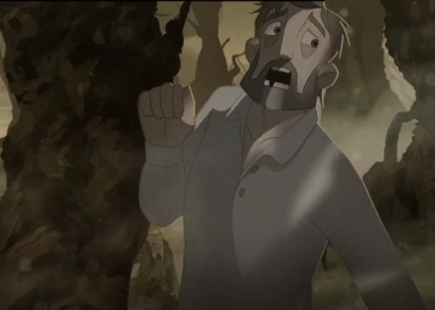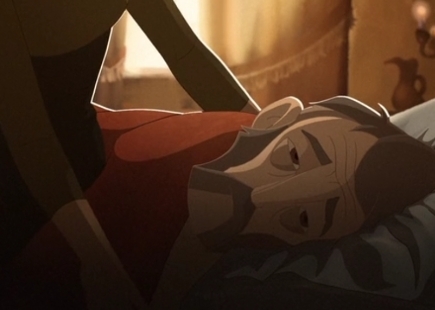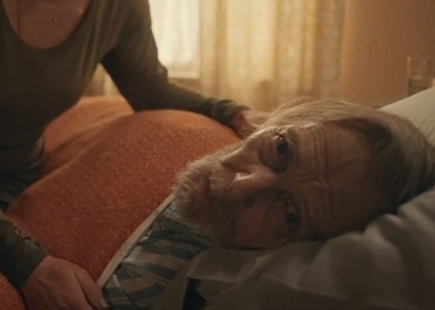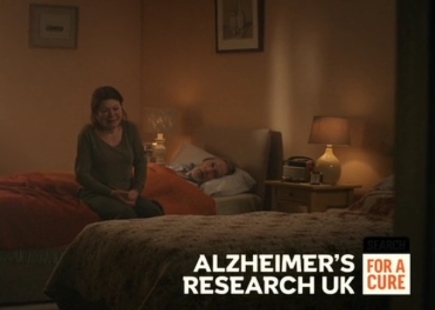 "The work Alzheimer's Research UK does is so important, and I was proud to lend my voice to this campaign – it lays bare the realities of dementia in such a powerful and thought-provoking way. I was holding back tears narrating the film as dementia destroys people's 'happily-ever-afters', and we must do everything we can to end the pain and distress it causes. I'd urge everyone to join me and get behind Alzheimer's Research UK to help drive them towards a cure."
The film is two minutes long, and launched on TV with a special ad break in Channel 4 News on September 21st - World Alzheimer's Day. The full-length version plays out across cherry-picked spots on TV, as well as in cinemas nationwide. Additional 30- and 10-second cut downs run across TV and social media until November 1st. Yonder Media planned and bought the media, putting an emphasis on high attention environments that would ensure audiences were drawn into the story and its hard-hitting ending.

Dom Goldman, chief creative officer, at Above+Beyond, said: "We very much hope this poignant film will inspire the nation and support Alzheimer's Research UK in their quest to find a cure - something we will all desperately need."

Credits
Agency:
Creative Agency: Above+Beyond
Chief Creative Officer: Dom Goldman
Creatives: Artem Bjork, Ash Prentice and Tim Van der Mee
Managing Director: Jonny Ray
Business Director: Anna Fotheringham
Account Executive: Alice Ingram
Chief Production Officer: Laura Graham
Agency Producers: Annabel Jewers, Charlotte Jude and Elin Tiberg
Head of Design: Andy Breese
Designers: Maria Kay and Kieran Rafferty
Strategy Directors: Mike Phillips and Claudia Bennett
If you enjoyed this article, you can subscribe for free to our weekly email alert and receive a regular curation of the best creative campaigns by creatives themselves.