Bulleit Frontier Whiskey creates street art in New York to highlight the importance for everyone to have access to nature

To celebrate Bourbon Heritage Month, Bulleit Frontier Whiskey and American Forests brought their Tree Equity commitment to New York City with a vital tree planting.
Bulleit also continued its partnership with Street Art for Mankind, in support of the United Nations Environment Programme, by creating a 3D, 12,800 square foot mural on the side of the Javits Centre in its pledge to restore ecosystems and raise awareness of the critical need for ecosystem restoration as part of the United Nations Decade on Ecosystem Restoration.
After a successful event in Houston earlier this year, Bulleit continues to support Tree Equity improvement efforts in New York. As a city that emphasizes fair access to greenspaces, New York is a significant location for Bulleit and American Forests to continue their critical work.
Disadvantaged communities across the US have historically suffered the most from unequal access to trees, and the heat-reducing shade, fresh air, and climate resiliency that they provide. Tree Time, a program of NYC Parks and the City Parks Foundation, and American Forests used their tools to identify an area on Laurel Hill Boulevard that, due to its proximity to the Brooklyn Queens Expressway, the Long Island Expressway, and the industrial activity for the past 150 years, desperately needed trees to help purify the air and provide shade to local residents.
"At the end of the hottest summer in recorded history, it is clear that achieving Tree Equity in US cities is urgently needed to bring the life-saving natural cooling and clean air that trees provide to every neighbourhood," said Jad Daley, president and chief executive officer of American Forests."Here in New York City, for example, we can achieve Tree Equity with an additional 1.7 million trees in the right places. Our powerful partnership with Bulleit is advancing Tree Equity in New York City and using art to inspire us toward a better future.""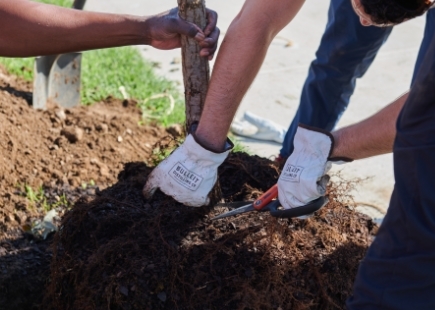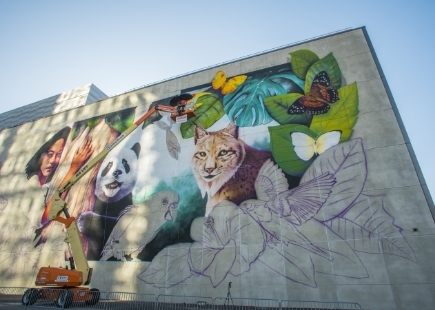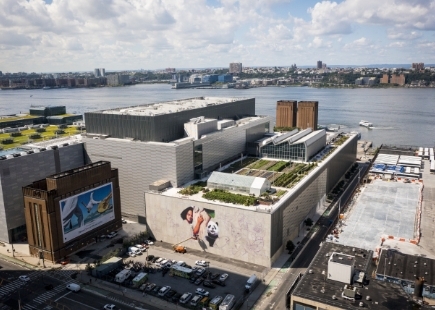 In addition to the planting, Bulleit and Street Art for Mankind worked with artist, Carlos Alberto, to create the mural that aims to inspire the community to become agents of environmental change.
A hub for artists, New York is the ideal location for a mural of this size and importance. The mural was unveiled during Climate Week NYC, with a public ceremony.
In support of the United Nations Environment Programme, a part of the United Nations Decade on Ecosystem Restoration, Street Art for Mankind created the Ecosystem Restoration Murals Project. Through this project, Bulleit is supporting the creation of five ecosystem restoration murals across the US. To create the mural in New York City, Street Art for Mankind partnered with Carlos Alberto. A street artist from Mexico, Carlos loves nature and using 3D effects to bring his art to life.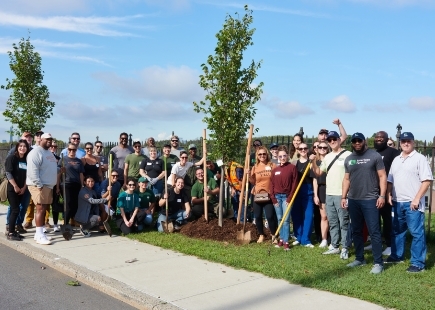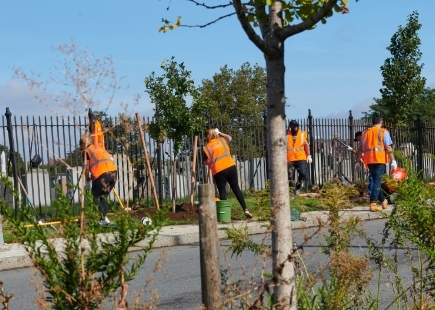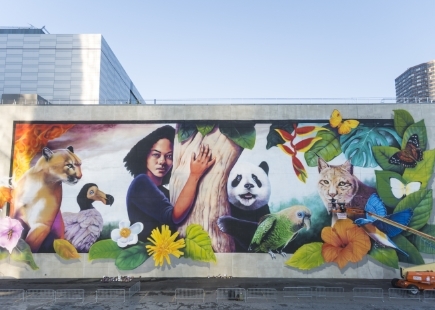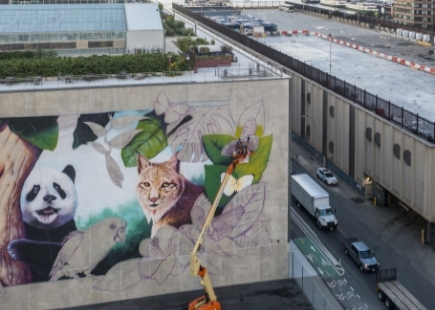 On the side of the city's largest convention center, the Javits Center, Carlos created the mural in only 10 days. Carlos explained that his design features a woman hugging a tree to signify that she wants there to be more of them in her neighbourhood.
The woman is surrounded by the jungle, reminding viewers that, even in the "concrete jungle," communities need trees and nature. The mural also makes a reference to biodiversity with plants and animals from New York state, and from around the world. On the left you will find extinct and endangered plants and animals, and on the right you can see recovering species, reflecting the challenge and the hope that comes from global ecosystem restoration efforts. Kicking-off Climate Week NYC, this mural will serve as a vivid reminder of the critical need for global ecosystem restoration.
The public can scan the mural for an audio guide using a free mobile app called "Behind the Wall®'', published by SAM on Playstore and the Appstore. The app allows people to discover the story behind Ecosystem Restoration, hear officials talk about the issue, and listen to Carlos talk about his creation.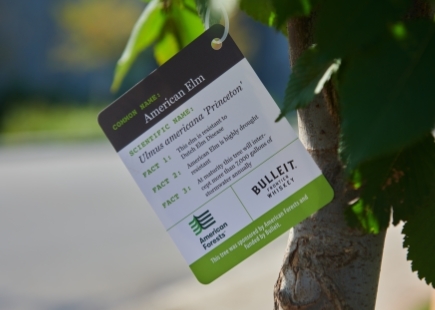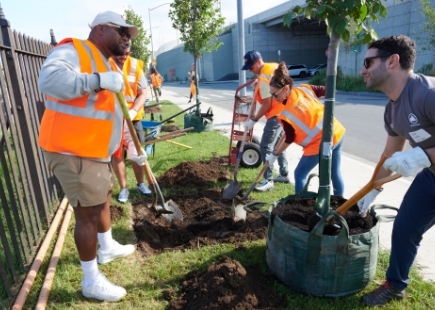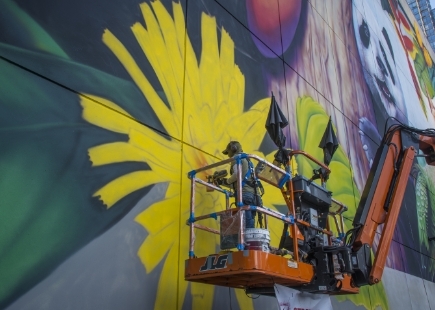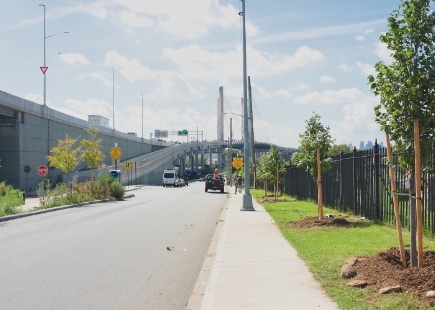 If you enjoyed this article, you can subscribe for free to our weekly email alert and receive a regular curation of the best creative campaigns by creatives themselves.