Can creativity do more for endometriosis awareness?

One in ten women have endometriosis.
That's a shocking statistic, and even more shocking is that something affecting so many women lacks awareness.

Research from Endometriosis UK this month, Endometriosis Awareness Month, shows that 54% of people do not know what it is, increasing to 74% of men. 62% of 16-24-year-old women don't know what it is, despite it being at that age that many women start developing symptoms.
This was true for my wife, Sarah, who earlier this year underwent surgery for 11 hours after endometriosis was allowed to develop to stage 4. A few removed organs, and a section of bowel later and fortunately she's on the mend.
But of course, that last sentence should never have been one that needed to be written. Sarah's story is a familiar one, even among medical professionals, awareness isn't as high as it should be, meaning that often symptoms are dismissed as conditions like IBS. Funding for research around the disease is limited, another example of The Gender Pain Gap revealed by Nurofen.
Women's health has been in the crosshairs of creatives in recent years, and whilst endometriosis isn't always front and centre of those, it's getting more attention than before.
Here are a few of the best recent campaigns that address endometriosis awareness head-on:

Intimina – The Wait
A hard hitting visual campaign from healthcare brand Intimina placed eight year olds at the centre of the stories of women with endometriosis.
Why eight year old children? Their time alive symbolised how long, on average, it takes for a woman to be diagnosed with endometriosis.

In the film the children read out the words of real stories from women that spent years waiting and fighting for a diagnosis for endometriosis.
Holland & Barrett – #EndoStories
A very recent campaign from Holland & Barrett which, whilst simple in its delivery, shows the traction being gained around endometriosis and the need to raise awareness. Teaming up with charity founder Carla Cressy of The Endometriosis Foundation, the brand has launched a new e-programme through its female health brand, Parla.

To spread awareness shop windows have been utilised during Endometriosis Awareness Month to share Carla's story nationwide, with others encouraged to share their stories with the hashtag #EndoStories.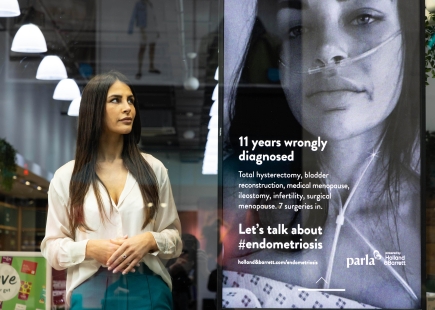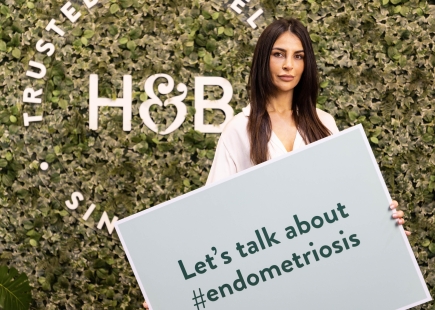 Georgie Wileman – #thisisendometriosis
Not from a brand, but just as impactful, is this campaign from photographer Georgie Wileman.
Georgie began with a self-portrait of her own scars from five surgeries over a three year period that went on to be displayed in The National Portrait Gallery. From there she went on to encourage others to share their scar self-portraits with the dates of each, leading to submissions from around the world and a tonne of resultant PR.

Also well worth a look is Georgie's 2022 film that tells her story.
Essity – #painstories
One from the Creative Moment archives to finish off, from Essity, and its brands Libresse/Bodyform. A multi-faceted campaign that really grabs attention and shows the creativity to be had with a budget to match the magnitude of the brief.

A Pain Museum sat at the centre of the campaign, but it's the artworks depicting #painstories that really grabbed me. Helping articulate the pain experienced around endometriosis, the frankly haunting artworks really bring to life how this isn't pain to put up with.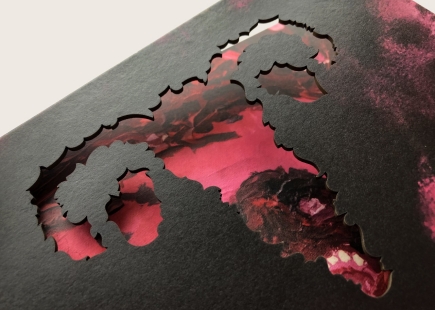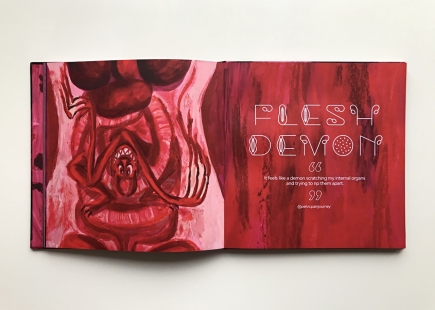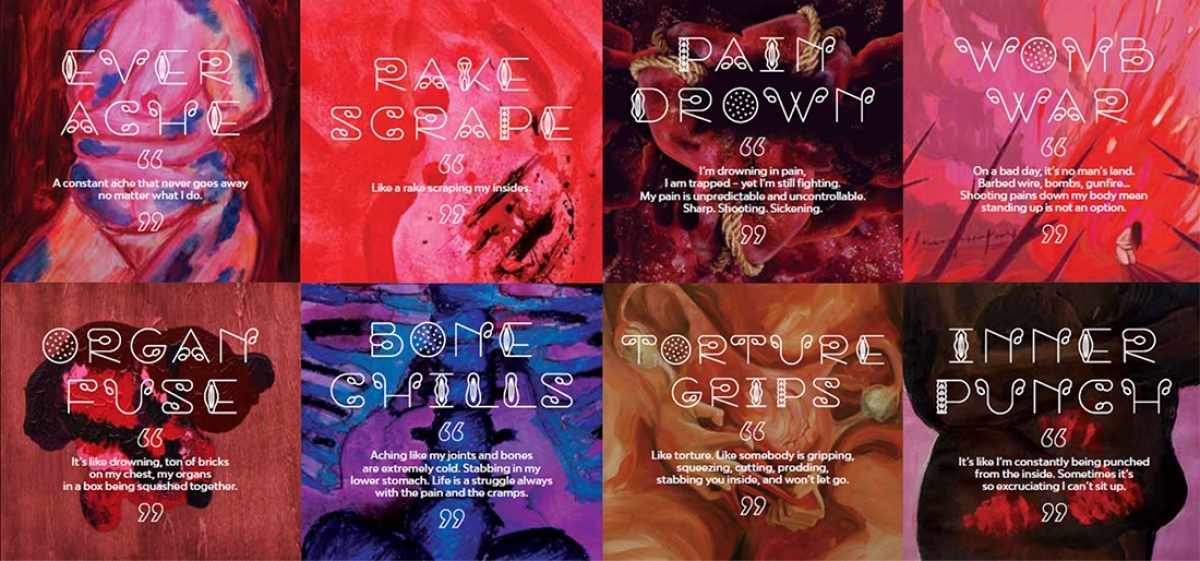 Four examples of creative campaigns that have tackled endometriosis awareness directly.
One thing that does strike me though is that the conversation does still often seem to be one that's taking place between women, in female-focused channels and media.
Given the stats at the top of this article there's still so much to do there, of course. But the next step has to be taking this even further – if we're talking about 1 in 10 women having endometriosis, that's an even higher proportion of both men and women with girlfriends, wives, sisters and mothers needing support.
Galvanising the wider population can only help quicken the understanding of the disease and lead to knowledge and funds being directed where they can make the biggest difference.
And if you've made it this far, a quick personal appeal here as I'm running a half marathon for Endometriosis UK in May. More on that here, and if you can make a donation it'd be massively appreciated by me, Sarah and the millions affected.
If you enjoyed this article, you can subscribe for free to our weekly email alert and receive a regular curation of the best creative campaigns by creatives themselves.