Cars dream of vacation in Sid Lee's new spot for the launch of Ubisoft's Motorfest

For the release of The Crew Motorfest, the third iteration of The Crew game series, its global action-driving game franchise, Ubisoft turned to Sid Lee Paris to create a campaign that would catch the eye of gamers, car lovers and anyone missing the thrill of driving the world over.
Do you remember the feeling that overcomes you as you switch gears? The thrill of acceleration? The feel of the engine's power going its maximum? Today, with more regulations than ever before and the rise of autonomous cars, the thrill of driving is at risk of gradually disappearing from our daily lives.
However, in The Crew Motorfest, you get to live the ultimate driving experience: explore freely the Hawaiian island of O'ahu, a new paradisiac playground marking the first time the franchise ventures beyond mainland North America; celebrate all of car culture with Playlists, exclusive prototypes; and enjoy an ever-changing program of activities within the festival.
Sid Lee Paris presents "Life is Better at Motorfest", an 80-second film that ironically illustrates what all cars dream of. The Crew Motorfest doesn't just feature more than 600 vehicles, including hundreds of dream cars, it's a game that brings to life the dream of any car - being able to drive without limits, never stuck in traffic, just enjoying the open road and vibrant sensations.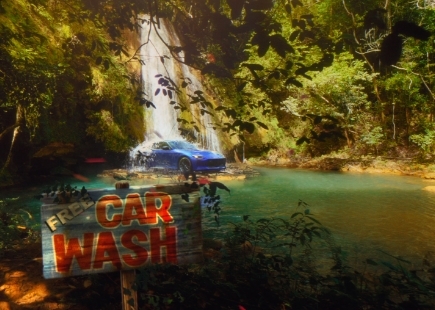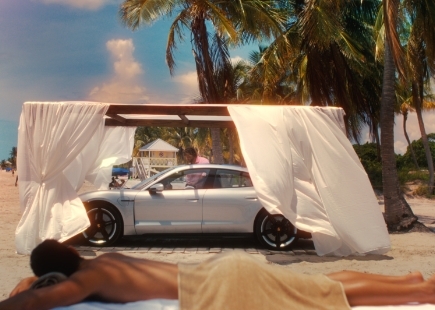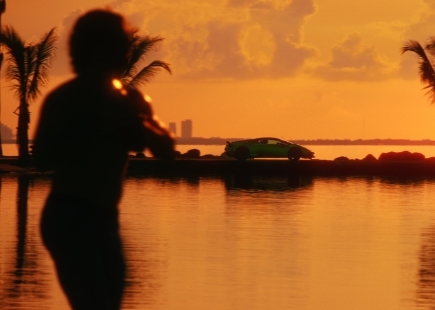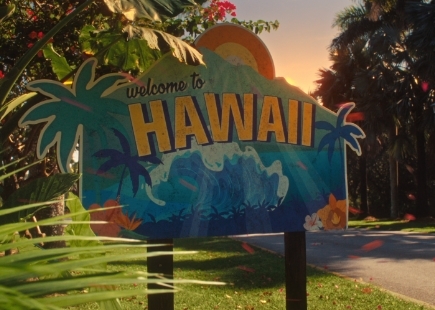 Opening onto three beautiful cars stuck in a traffic jam – a Lamborghini Huracàn Tecnica, a Porsche Taycan Turbo S and the latest Nissan Z – we see the itch to escape from their perspective. Motionless, they spot a billboard advertising the Motorfest, the festival giving its name to the game, and they suddenly start to dream.
Thus, in a universe of beautiful roads and where a waterfall becomes the perfect car wash, they picture themselves getting waxed under the sun before getting together around campfire.
Set to "The Sweet Escape" by Gwen Stefani featuring Akon, the live-action film was shot in Miami and edited using VFX to showcase the game's vibrant colours and dreamy vibes.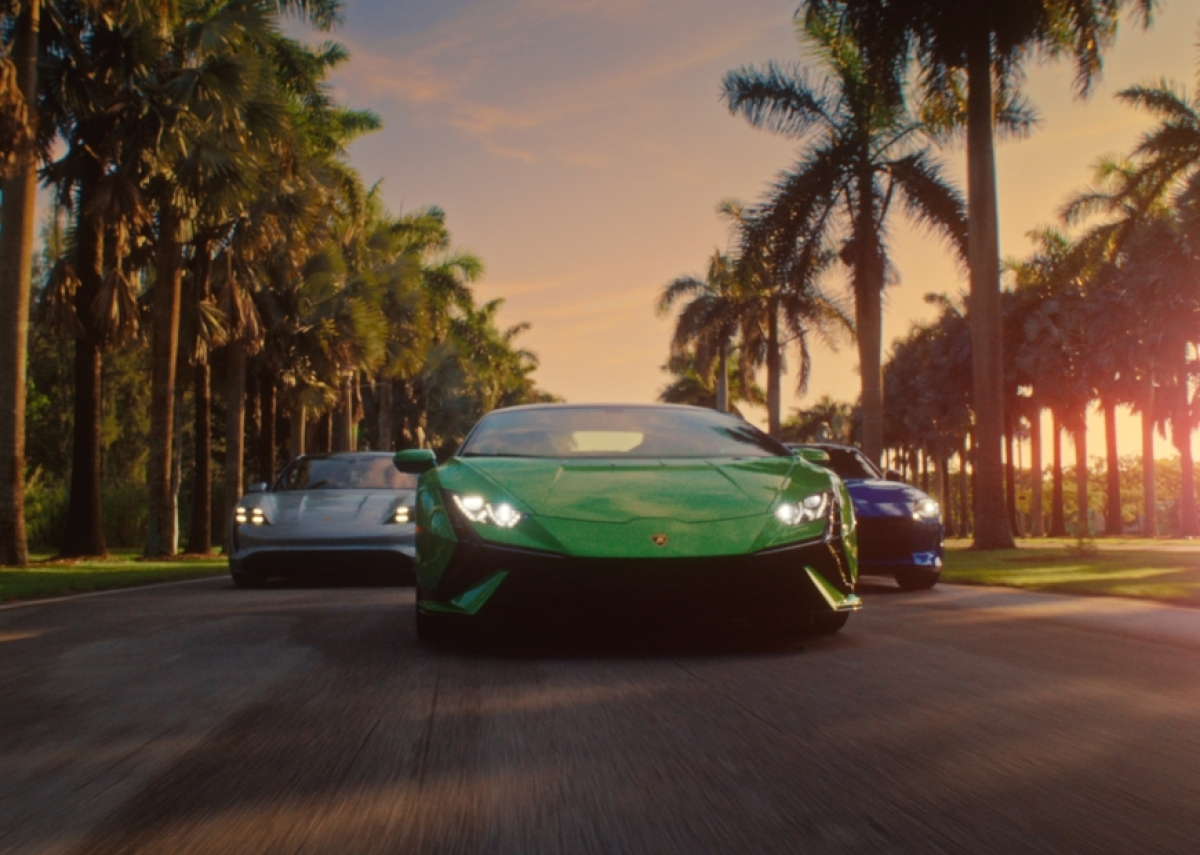 Credits
Senior Vice-president, Sales and Marketing: Geoffroy Sardin

Vice-president, Executive publisher: Lionel Hiller
Global Brand Director: Edouard D'Alnois
Global Brand Manager: Charles Carrot
Global Brand Manager: Lina Chaghouri

Global Brand Manager: Thomas Soulé

Global Brand Manager: Zoé McClay
Global Brand Manager Assistant: Doriane Paux
Global Brand Manager Assistant: Amélys Amghar
Sid Lee
CEO: Johan Delpuech
Executive Creative Director: Stéphane Soussan
Copywriter: Ninon Peres
Art Director: Geoffrey Poulain
Editor/Motion designer: Yoann Plard

Art director: Eric Boussenec
Account Director: Margaux André
Account Executive: Louisa Chaouche Teyara -

Thomas Albert – Account Executive
Laetitia Neves - Head of production
Mirabelle Yehoussi – Production Assistant

Bruno Lee – Head of Strategy
Leah Daymon – Strategist
BIG Productions
Jean-Baptiste Saurel – Director

Kasia Staniaszek – Producer
Nicolas Avram – Production director
Augustin Claramunt – Director of photography
Natacha Dolard – Post-production director
Eric Jacquemin – Chief editor
Firm (image post-production)
Quentin Letout – Supervisor
Arthur Paux – Calibrator
Olivier Zibret - Flame
Julien Barthelemy – After FX
Omar Camara – Matte painting

Hugo Jaulin - Houdini
Bruno Leguern – 3D

Benoît Revilliod – 3D
Johan Luce-Antoinette – Post-producer
Benzene (sound post-production)
Loïc Canevet – Sound designer

Will Rosati – Sound designer
Mathias Villeroy – Sound designer
Heather MacFarlane – Sound producer
If you enjoyed this article, you can subscribe for free to our weekly email alert and receive a regular curation of the best creative campaigns by creatives themselves.