Creative Corner: Burn out in Denmark, Adidas' collab with Muslim hiking group Wiggle and Roman Kemp's £10k Creme Egg

"Hello there, my creative friends in the world of PR!
It's time to grab your pencils, paintbrushes, or whatever medium of choice you use to express your artistic side.
This week has been a showcase of out-of-the-box thinking and creative genius in the industry, and I can't wait to dive into it with you."

Whoa, whoa, whoa. Let's stop things right there. Who invited ChatGPT-4 to the conversation?!
Guilty. I've just terrified myself by asking ChatGPT-4 the following:
Write a 500-word column about creativity in PR this week, including the grief telephone box from Sue Ryder and Burger King's front page advert in the Metro newspaper in a light, chatty style. Puns and wordplay too.
And no word of a lie, it spat out all 500 words, including that intro, in seconds, and it was not bad. So yeah, I'm sure I'll be handing over this column to our cyber overlords any week now.
Until then, let's do as they say and dive into this week's creative offerings.

Candle in the wind
We head to Denmark first with a fantastically gripping visual campaign from public broadcaster P3 Missionen.

A recent study found that 44% of Danish youth are feeling the impacts of burnout, while the World Health Organisation has classified burnout as a disease.
Which is why human statues made of candles have popped up in Denmark to raise awareness of the burnout crisis the country faces. These striking candle statues will burn for two months, launching a mental health day in schools, and acting as a reminder of the state of youth mental health and what's at stake if things don't change.
Spotted via James Hayward-Browne, co-founder of Bottled Imagination, on LinkedIn.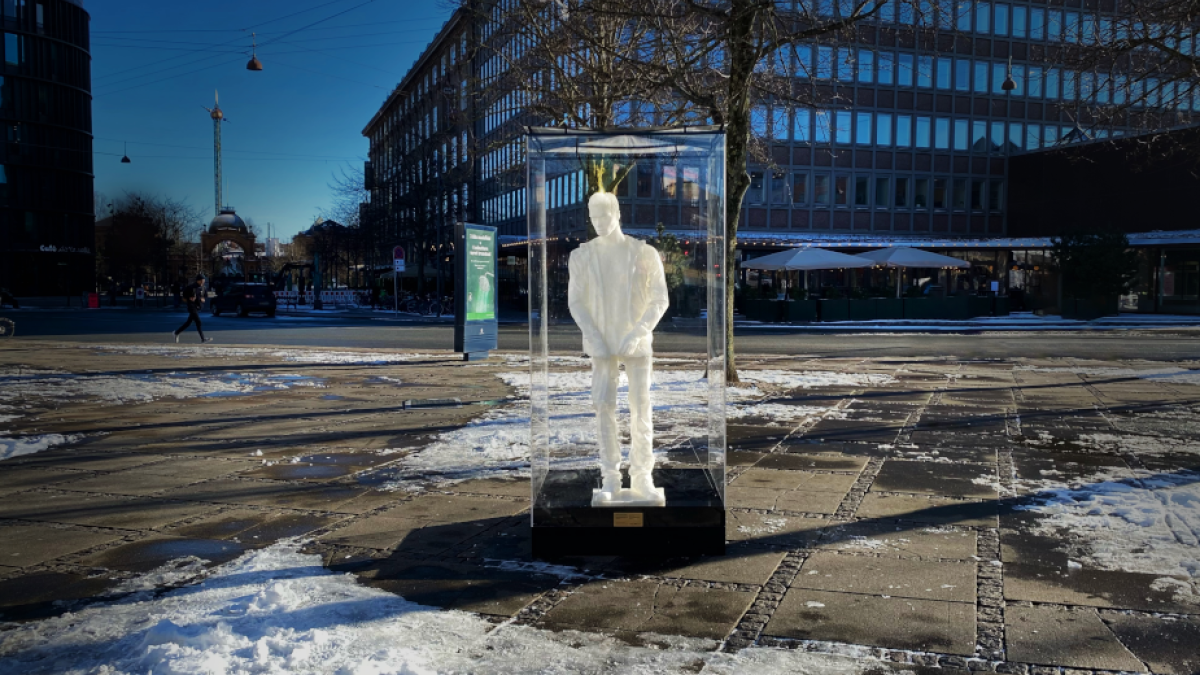 Adidas backs Muslim hikers
Love this collab between Adidas and the Muslim hiking group Wiggle for Ramadan!

Last year, Muslim hikers reported racist abuse while out walking in the countryside. To tackle the lack of inclusivity in outdoor pursuits, the two organisations have teamed up to create prayer mats for outdoor use and installed signs pointing to Mecca along popular hiking routes in the Peak District.
This a fabulous example of creative thinking and brand activation that's genuinely designed to improve inclusivity in an area where it's needed.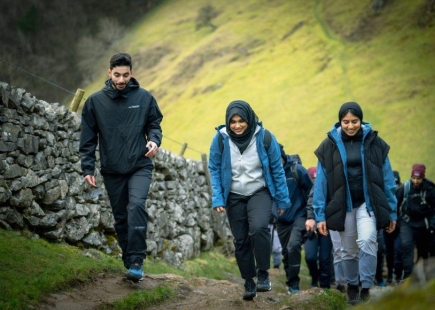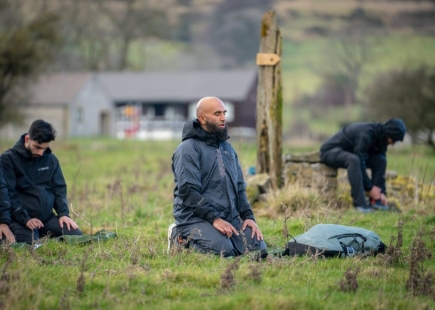 Hello grief, can you hear me?
I, like far too many people I know, have very recent experience with grief and the grieving process, so seeing Sue Ryder's safe place to grieve installation on the seafront in Brighton was a poignant moment this week.

The national bereavement charity transformed an old red telephone box into a safe place for people to open up as part of its 'To Be Honest' campaign after a survey revealed fear of guilt and embarrassment causes emotions of grief to be downplayed or internalised.
People can use the phone inside to say their true feelings about grief out loud, similar to leaving a voicemail, and have the option to have their message sent back to them so they can share it with their own support network.
Having seen the devastating damage not opening up about grief can do to a person, I love this campaign and it's a great example of using creative thinking to tackle important issues with compassion and empathy.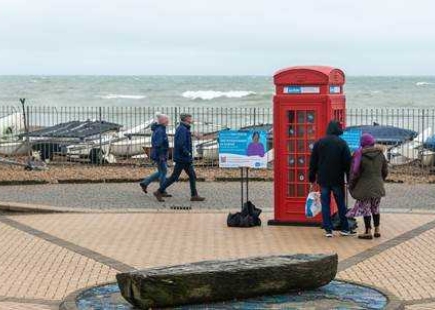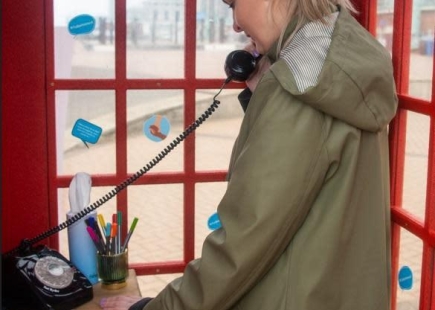 Eggs-cruciating
Maybe I'm getting too cynical in my old age (I did have a birthday last week) BUT if it looks like a stunt, smells like a stunt, and isn't tagged #ad then…

At least that's what came to mind when I spotted DJ Roman Kemp's tweet that he'd eaten one of only 146 half and half Creme Eggs worth £10,000 on Sunday.
Now, I might be wrong, but that story has had such cracking coverage from one tweet that it does make me wonder if Cadbury put all its eggs in Roman's basket, so to speak.

I HAVE ALREADY EATEN IT AND PEOPLE ARE SAYING ITS WORTH 10K!?

— Roman Kemp (@romankemp) March 19, 2023
Logan Roy opens London Stock Exchange
That's it. That's the stunt.
This morning, Scottish actor Brian Cox appeared at the LSE in character as Succession's Logan Roy to start trading.

A lovely little stunt to celebrate the fourth and final season of Succession which streams on Now TV and Sky from Monday 27th March.
Kudos to everyone involved in arranging this gem!

That's all folks! It's a late one for me so I'll let ChatGPT-4 play us out...
"At the end of the day, creativity is the driving force behind successful PR campaigns. It's what sets your brand apart from the rest and captures the attention of your target audience.
So, the next time you're brainstorming a new campaign, don't be afraid to think outside the box and inject a little bit of humour or emotion into your strategy. Who knows - you might just create the next viral sensation.

"Until next time, my fellow creative geniuses - keep on dreaming up those brilliant campaigns and wowing us with your PR prowess."
If you enjoyed this article, you can subscribe for free to our weekly email alert and receive a regular curation of the best creative campaigns by creatives themselves.