Creative Corner: Dead Island, ASICS, Made by Dyslexia, Coronation stunts and Jurassic Park Returns

It's gonna be Maaaaaaay, but before then there's one more week of April creative goodness to look at.
This week there's more AI and Coronation campaigns than you can shake a media list at, but don't let that put you off because there's some genuine gems this week.
First though - zombies.
Dead Island 2 x DeadHappy
Such a great stunt to launch Dead Island 2, as the game teamed up with UK insurance company DeadHappy to create the world's first zombie-proof Deathwish policy. Premier delivered concept, creative, PR and content for this campaign.

According to the release, the Deathwish policy, which will set you back £8,000, "instructs loved ones to both zombie-proof the recently deceased and toast their passing with a blowout in Los Angeles before the city becomes the Hell-A we see in the game".
Apparently, 40% of adults surveyed said they really don't want to return from the dead as a flesh-eating zombie (worryingly, as one bit of coverage in EuroGamer pointed out, does that mean 60% would want to?!) so the Deathwish is aimed at them.
The cheesy infomercial is SO great and shows what fun can be had when we allow ourselves to have a bit of creative silliness, which gaming is perfect for.
It reminds me of some of my favourite stunts like the Human Butcher Shop for Resident Evil 6 in 2012, or in 2017 when HITMAN launched on PS4 with a video of the Chuckle Brothers playing a real-life version of the game.
More of this, please!

ASICS puts the AI into 'gains'
Loved this campaign from Golin and ASICS earlier this week, which decided that AI-generated exercise images were too damn stereotypical and needed to be taught a lesson.

Rather than focusing on the ultimate aesthetic that springs to mind when we think 'fit person' - the six/eight/12 packs, chiselled jawlines, 2% body fat etc. - ASICS is teaching AI to see that the real power of exercise for everyone is the mental transformation alongside the physical ones.
I won't waffle on too much about how I love it as a campaign idea (simple, well-executed, topical) as people much smarter than me explain it in more detail here, so I'll simply say bravo to the teams at ASICS and Golin for bringing it to life!

Made By Dyslexia's AI challenge
Global charity Made By Dyslexia has used AI in a slightly different way this week, by highlighting how AI can't create in as good a way as dyslexic people have.

The campaign video, which you can watch below, challenges AI to create like dyslexic thinkers, and the results speak for themselves.
From a terrifying Mona Lisa (hands up who else didn't know Leonardo di Vinci was dyslexic) to a bizarre attempt at Mickey Mouse, we're shown that even the most advanced large language models in the world right now can't create like these renowned figures, dyslexia and all.
I will say this, the AI prompts are very limited, and I assume designed to produce the wackiest results possible (for example 'Build a faster horse' is used to compare against the first car) but this doesn't detract from the campaign message that dyslexia doesn't stop innovation or greatness from people. I think that's something we can all agree on.

Coronation crackers
It might be a week or so away from being official, but the imminent Coronation of King Charles has sparked a wave of creative PR this week, presumably from brands keen to get ahead of any slower competition planning to launch something next week!

The one that's made the biggest splash media-wise that I've seen is Taylor Herring's work for Mars which saw them melt 2,875 Celebrations - 17 litres of chocolate if you wondered - and sculpt them into a chocolate Charlie (Willy Wonka not included).
Coverage has been EVERYWHERE.
I'm talking BBC, Independent, Mail, Metro, Mirror, Standard. It's been the image of the day or front page of the majority of the nationals (if not all) and it even made a TV appearance alongside Kay Burley on Sky News. In the last 24 hours, it's also picked up international coverage - People magazine, New York Post, and Washington Post in the US, Indian Times, Perth Now - and shows no sign of stopping.
MASSIVE kudos to the TH on this one - especially the media relations people who are absolutely cleaning up for what I assume is a very happy client!
LEGOLAND Windsor and Uber have also launched Coronation efforts this week, and Lewis Davey, founder and creative director at Idea Farm, has started a thread rounding up stunts as he spots them.

Welcome (back)…to Jurassic Park
AND finally - I couldn't not mention the awesome merch and game releases about to drop to celebrate 30 years since OG Jurassic Park hit our screens and we all swooned over Jeff Goldblum (you know the scene I mean!)

There is a shit tonne (it's a real metric) of stuff planned that I can't wait to be officially announced, but Limited Run Games kicked off the excitement with news of a retro game collection coming later this year, including GameBoy and SNES versions. The film turns 30 in June, so it's a safe bet we'll see things ramp up PR-wise over the coming weeks. I for one can't WAIT to see it on the big screen when it's rereleased!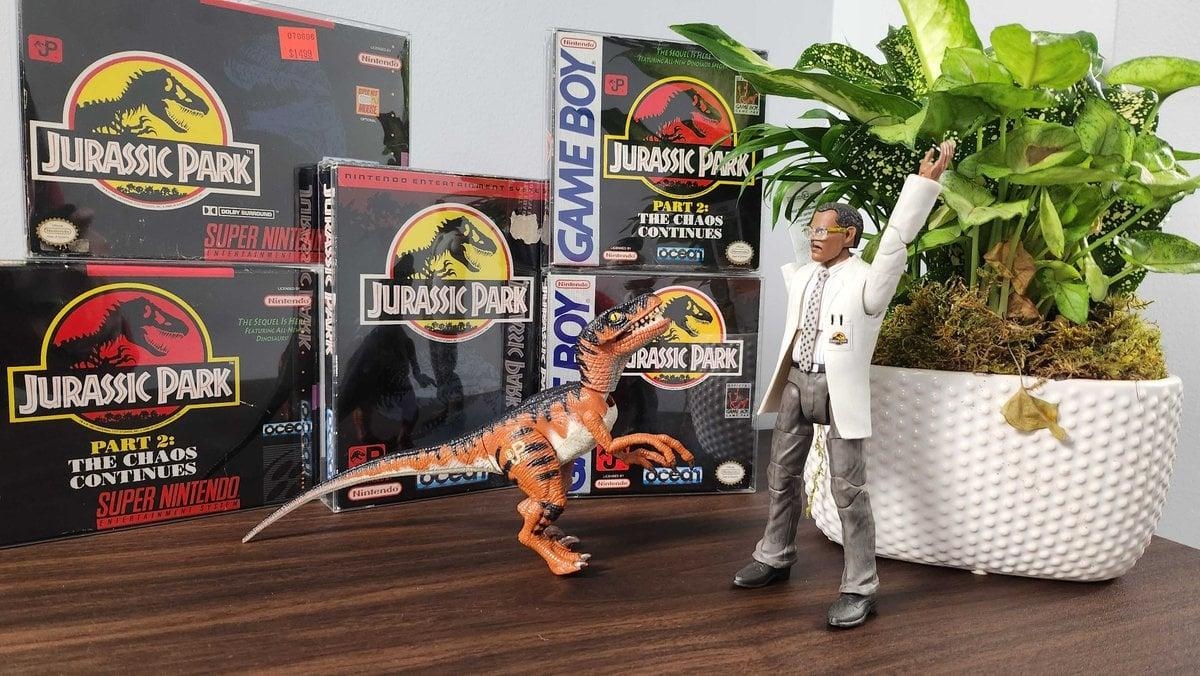 That's all folks!
If you've got this far then thanks as ever for stopping by and have a fabulous long (hopefully warm) Bank Holiday weekend.
If you're launching something that deserves a spot in Creative Corner, or have seen a campaign you just love, please share it with us.

Email angharad@weareradioactive.com or rich@weareradioactive.com with your suggestions, or find us on Twitter @Welsh_PR and @RichLeighPR.

If you enjoyed this article, you can subscribe for free to our weekly email alert and receive a regular curation of the best creative campaigns by creatives themselves.