Deutsche Telekom kicks off a summer of joy, youth and freedom

Telco brand Deutsche Telekom has launched 'Summer of Joy, Youth, Freedom', the latest instalment in a multi-year programme of Gen Z-focused campaigns with creative partners Saatchi & Saatchi.
Launched against a backdrop of unprecedented economic, environmental, and societal pressures on young people, the campaign continues the brands' commitment to support and connect the younger generation.
Acknowledging that modern life is stopping Gen Z having the joyful, fun and carefree experiences traditionally granted to young people, 'Summer of Joy, Youth, Freedom' is a digitally-led campaign designed to connect Gen Z with the lifeblood of youth culture - real world music experiences - and will run across the brand's core European markets* this summer.

The socially-focused campaign has been consciously created by Gen Z creators for Gen Z consumers. Inspired by the quote "I am youth, I am joy, I am freedom" from James M Barrie's Peter Pan novels, the work reimagines the classic story of youth for a whole new generation.
The hero, music-video style campaign film starts with four young people - Peter, Wendy, John and Michael - going about their daily lives, at work and caring for relatives. Highlighting the connection Deutsche Telekom offers, a message then pops up on a phone - 'NVR tonight?'.
The protagonists then head out to a hidden, Neverland-style party in the woods, which carries on late into the night. At the end of the film, we see Wendy wake up - still in her party glitter - and reach for her phone, while a closing message reminds us, "you can't grow up if you've never been young."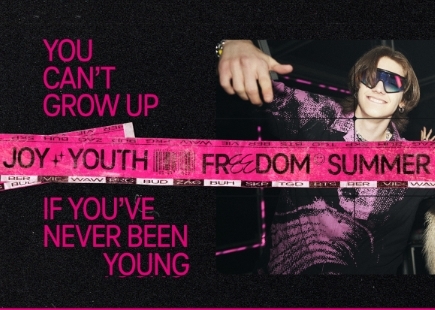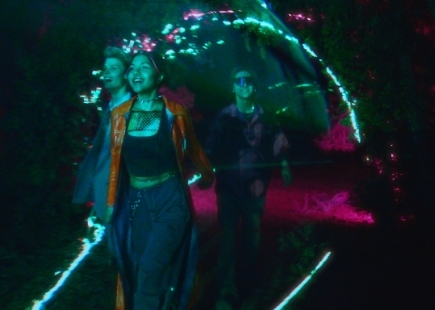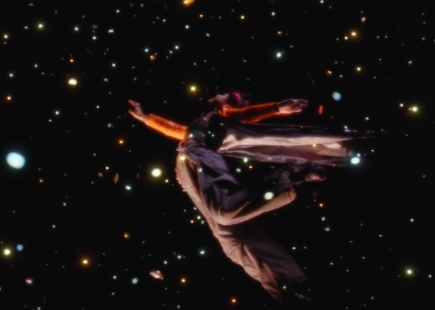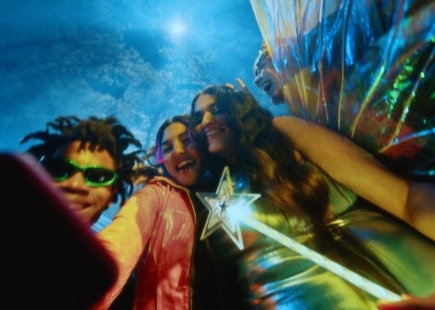 'Summer of Joy, Youth, Freedom' sees Deutsche Telekom collaborate with GRAMMY-nominated music producer and DJ Jayda G, who features in the NVR party scenes in the film, and directing duo BRTHR, who have worked with artists such as THE WEEKND, PinkPantheress and CHARLI XCX. The film has also been supplemented with social media content including snippets and bespoke behind the scenes content, with the brand working with young creators to craft authentic, tailored assets for TikTok, Instagram, Spotify, Twitch and Snapchat.
The campaign also offers young people thousands of free music experiences across Europe. These include access to a range of exclusive small-crowd gigs and pop-up events created by Telekom Electronic Beats, Deutsche Telekom's award-winning international music marketing program as well as the chance to win tickets to some of Europe's best festivals including Paradies Garten, Colours of Ostrava and Electric Castle.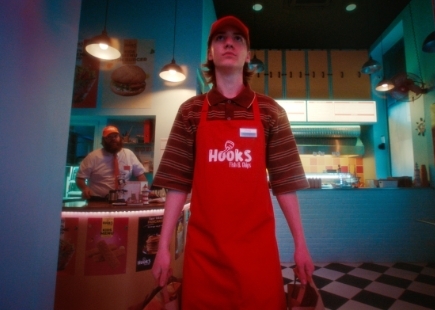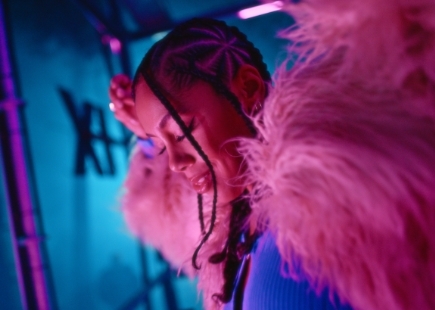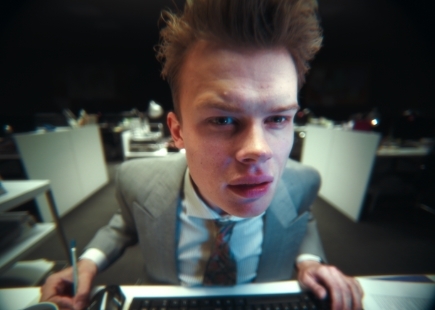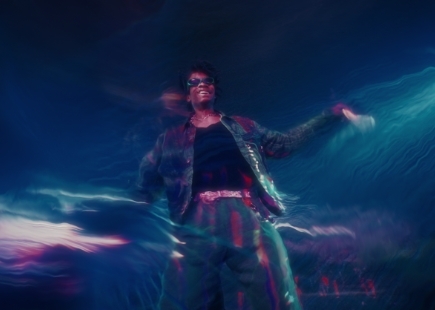 Franki Goodwin, CCO, Saatchi & Saatchi says, "Our work with Gen-Z and Deutsche Telekom is four years in the making now, and this year we knew what young people need more than anything right now is an opportunity to be young. Flipping the Peter Pan parable for this generation was the perfect narrative twist to inspire and help to launch our Joy Youth Freedom platform, based on the iconic J M Barrie quote. It's impulsive, carefree and escapist, and that's exactly what we wanted to achieve in our modern retelling. By using Gen Z creators and making a platform bespoke campaign we think we've set ourselves up for an amazing summer."

Credits
CAMPAIGN TITLE: Summer of Joy
CLIENT: Deutsche Telekom
ADVERTISING AGENCY: Saatchi & Saatchi
CCO: Franki Goodwin
CREATIVE DIRECTOR: Paddy Fraser
SENIOR CREATIVES: Avani Maan, Alex Kosterman
DESIGN DIRECTORS: Kris Miklos, Fran Fernandes
DESIGNERS: Seb Bailey, Edward Sonnex
MOTION DIRECTOR: Jay De Silva
MOTION DESIGNER: Ricky Diaghe
HEAD OF STRATEGY: Sam Wise
STRATEGY PARTNER: Mathieu Abet
BUSINESS LEAD: Clare Shaw
ACCOUNT DIRECTOR: Julia Leibetseder
ACCOUNT MANAGER: Kate Quinn
SENIOR FILM PRODUCERS: Philipp Kreis, Suzana Kovacevic, Tara Megson
SENIOR CREATIVE PRODUCER: Nayab Malik, Marie-Dominique Mesange
PRODUCTION COMPANY: Rekorder
DIRECTOR: BRTHR
DIRECTOR OF PRODUCTION: Persona
PRODUCTION CEO: Werner Klemm
EXECUTIVE PRODUCER: Konstantin Nerger
CREATIVE PRODUCER: Sebastian von Gumpert
PRODUCTION ASSISTANT: Izzy Mooney
DIRECTORS REP: Catherine Koche
PRODUCTION DESIGNER: Eugenio Perazzo
STYLIST: Ana Murillas Vidal
SERVICE PRODUCTION: Avion Film
EXECUTIVE PRODUCER: Annabelle Aronis
POST PRODUCTION: Reborder GmbH
POST PRODUCER: Anne-Lise Pollakowsky
EDITOR: Max Paschke
EDITORS ASSISTANT: Norman Möhler
GRADING: John O'Riordan
SOUND DESIGN: Raphaël Ajuelos
MUSIC: Ital Tek, Lau.ra (Ninja Tunes)
VFX ARTISTS: Himia, Eugene, Chippy, Tokymegz, Belier, Slavko.
SOCIAL MEDIA PRODUCER: Carlotta Cornehl
SOCIAL MEDIA PHOTOGRAPHY: Louse Amelie
SOCIAL MEDIA DIRECTION / EDIT: Melih Akya
INFLUENCER AGENCY: OZMOZE GmbH
INFLUENCER HEAD OF STRATEGY: Viktoria Renner
INFLUENCER HEAD OF CREATIVE DIRECTION: Marvin Jockschat
CHIEF BRAND OFFICER: Ulrich Klenke
VP INTERNATIONAL MARKETING: Wolfgang Kamparthold
INTERNATIONAL MARKETING: Ayten Pekerman, Maren Ruddat, Sonja Wessel, Kathleen Karrer
If you enjoyed this article, you can subscribe for free to our weekly email alert and receive a regular curation of the best creative campaigns by creatives themselves.