Christina Aguilera and Latto bring hip hop and opera together for latest Just Eat ad

Global delivery platform Just Eat is introducing the next chapter of the 'Did Somebody Say' brand platform, enlisting pop icon Christina Aguilera and rising hip-hop star Latto to front its latest global campaign together.

This is the first time the creative has used two artists and two different musical genres. Bringing together Latto's exhilarating hip-hop energy with Christina Aguilera's iconic range of operatic vocals, the duo creates an unexpected musical showstopper.
Building on the global success of Snoop Dogg and Katy Perry, the latest instalment continues to excite, entertain and deliver joy with a surprising visual and musical world.
Created by McCann London, the TVC begins with Latto and Christina Aguilera dressed in baroque style as operatic queens, both being offered an array of their favourite Just Eat food, while delivery couriers and operatic suitors perform elaborate choreography around them.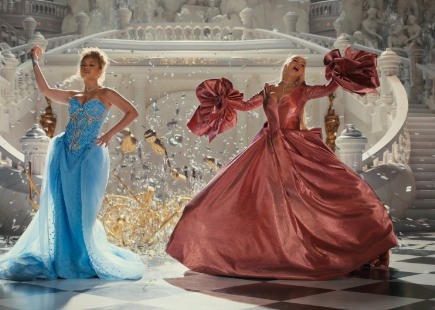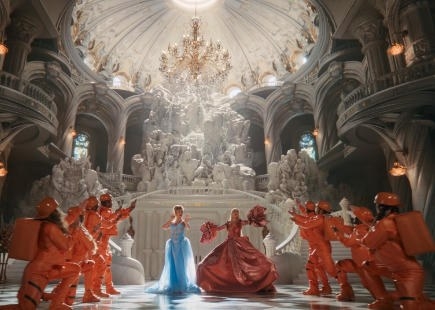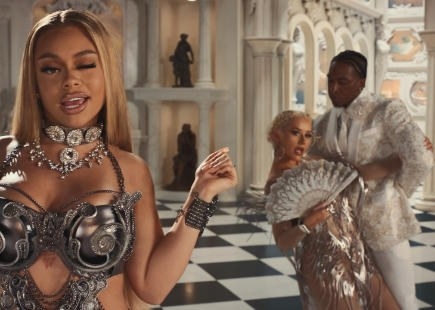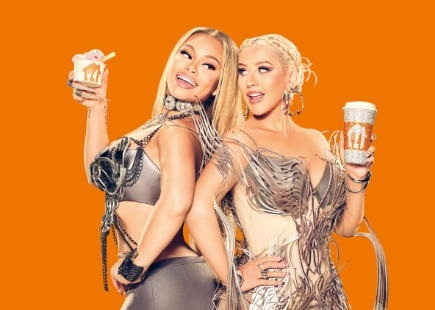 Credits
Client: Just Eat Takeaway.com
Global VP Brand: Susan O'Brien
Global Head of Brand & Campaign: Stuart Eaton
Global Principal of Brand & Campaigns: Nikita Lensink
Global Senior Campaign Manager: Georgie Maude
Global Principal Brand Digital & Social Media: Richard Burgess
Global Head of Brand PR: Ania Bielecka
Global Principal Brand PR: Sam BristoweGlobal Head of Creative: Emily Ford
Global Lead Art Director: Fran Boyd
Global Senior Art Director Emma Williams
Creative Agency: McCann London
McCann London Co-Presidents and McCann UK CCOs: Rob Doubal & Laurence Thomson
Chief Executive Officer: Polly McMorrow
Chief Operating Officer: Jemima Monies
Regional Head of Strategy, Europe: Nusara Chinnaphasaen
Managing Director: Tommy Smith
Creative Directors: Rob Webster & Alexei Berwitz
Senior Creatives: Stephen Yeates & Adam Taylor-Smith
Business Director: Francesa Goring
Account Director: Joely Buxton – Smith
Account Associate: Milo Draco
Planning Partner: Natalie Lau
Project Director: Mathilde Bisciglia
Head of Design: Lisa Caranna
Senior Designer: Ben Anthony
Communications Director: Clementine Cuthbertson
Production: Craft London
Chief Production Officer: Ben Clark
Director of Integrated Production: Jack Bayley
Lead EP & Head of Agency Production: Amos Usiskin
Senior Producer: Jacob Gardner
Senior Producer: Gabrielle Flanagan
Music Supervision: Chris Graves
Senior Print producer: Liam White
Print Producer: Martin McGinn
Head of Business Affairs: Clare Betts
Senior Business Affairs: Valerie Boyce
Digital Agency: DEPT®
Managing Director: Ali McClintock
Business Director: Alex Dixon
Group Account Head: Olivia Ellenger
Lead Account Planners: Charlotte Dale & Christian O'Brien
Executive Creative Director: Jeff Bowerman
Creative Director: Chris Boys
Lead Creative: Alice Brine
Production Director: Toby Baker
Head of Post Production: Tara Oliver
Lead Producer: Valentina Carmona
Post-Producer: Agne Acute
Associate Design Director: Amber Silva
Lead Designer: Junaid Ansar
Motion Designer: Simone Vulcano
3D Motion Designer: Matko Mijic
Motion Designer: Alex Croft
Graphic Designer: Cristina Isaac
Editor: Jen Russell
Strategy Director: Sanjit Deb
Senior Strategist: Tom Greeves
Head of Paid Social: Charlotte Scorer
Senior Media Planner: Lydia Burchett
Media Planner: Emma Johnson
Social Analyst: Hattie Rowe
Hero Casting: Talent Republic
CEO & Founder: Anne Batz
Managing Director: Emily Woods
Managing Partner: Charlie Powell
Creative Producer: Ella Barker
Media
Handled by UM
PR
EVP, Head of Client Experience: Joanna Pritchard
Account Director: Jessica Brand
Sr Account Manager: Molly Minter
Sr Associate: Victoria Lambert
Associate: Courtney Davies
Production Company: Radical Media London
Director: Dave Meyers
Assistant Director: Dave Dean
Executive Producer: Ben Schneider
Producer: Dave Bernstein
Producer UK: Kate Noble
DOP: Scott Cunningham
Production Designer: Nora Takacs
Food Stylist: Maya Bookbinder
Gaffer: Mike Van Meter
Key Grip: David Riggio
Costume Designer (non celeb): Heather Zweigel
Costume Designer (Latto): Todd White
Costume Designer (Christina): Chris Horan
Choreographer: Hi-Hat
Post Production: Final Cut
Editor: Amanda James & Darren Baldwin
Edit Producer: Nikki Porter
Assistant Editor: Maud Barry
Post Production: UPP
VFX Supervisor: Jan Jan Malíř
Post Producer: Štěpán Kříž
Project Coordinator: Tereza Trnková
Art Director: Thomas Scarlett
Colourist: Pavel Marko
​
Photography:
Photographer: Vijat Mohindra
Music
Title: Did Somebody Say HipOpera
Artists: Latto & Christina Aguilera
Composers: Ben Smith, Jordan Crisp, Toni Robinson, Adam Smyth
Label: RCA and Three Wishes Productions
Publishers: Sentric Music Ltd and String & Tins Ltd
Music Producer: Fred Ball
Audio
Music Co-Supervision: String and Tins
Audio Post Production: String and Tins
Sound Engineer: Adam Smyth
Producer: Eimear Gorey
Christina Aguilera
Makeup - Etienne Ortega & Lora Arellano~
Hair - Jesus Guerrero & Kendall Dorsey
Stylist - Chris Horan
Nails - Zola Ganzorig
Artist Management – Roc Nation
Artist PR - imPRint
Latto
Makeup - Melissa Ocasio
Hair - Ashanti Lation
Styling - Todd White
Nails - Eri Ishizu
Management - Kayla Jackson
Agent - UTA
If you enjoyed this article, you can subscribe for free to our weekly email alert and receive a regular curation of the best creative campaigns by creatives themselves.