Fossil fuel party: Greenpeace film exposes generations of over-indulgence to the detriment of our future

Don't Stop.
Greenpeace unveils a star-studded cover of Fleetwood Mac's iconic single Don't Stop aiming to inspire a new generation of climate activists, part of a new campaign devised by Mother.

The film was created by Grammy-winning producer Fraser T Smith (Stormzy, Adele, Dave, Drake) and lauded rapper Avelino, with a short film exec-produced by Oscar-winning director Steve McQueen (12 Years A Slave), directed by McQueen's protégé Samona Olanipekun of Lammas Park productions and featuring Will Poulter (Midsommar, Guardians of the Galaxy 3), the song is a reimagining of a classic for a new generation.
This is no ordinary cover.
Don't Stop is a contemporary fable about being young in the world today. The song is a call to action for people worried about their future and the state of the planet, and a rallying cry for those who dream of a better tomorrow.

The film will air on the big screens at Glastonbury Festival's main stages throughout the weekend, with the project's branding used on-site, including Glasto's iconic tote bags reading: "Don't Stop Thinking About Tomorrow".
This short film takes a stark look at the state of the world and all of our roles in it, in a vibrant but unsettling party which is spinning out of control. We're confronted with the reality of our situation: greedy corporations are partying like there's no tomorrow, and if they keep acting like that, there won't be one. But this is the darkness before the dawn. As the madness accelerates, people are shaken awake as they confront the immediacy of the problem and the urgent need for change. It is a message of hope: that the fate of our planet is in our hands, that we can imagine a better tomorrow, but the fight starts today.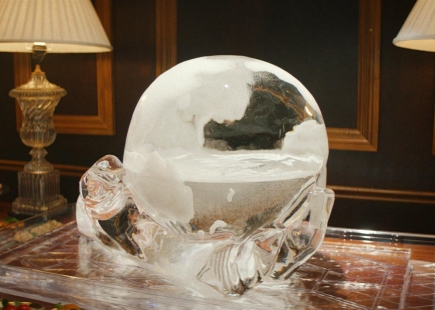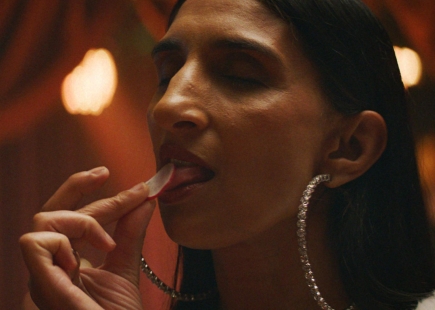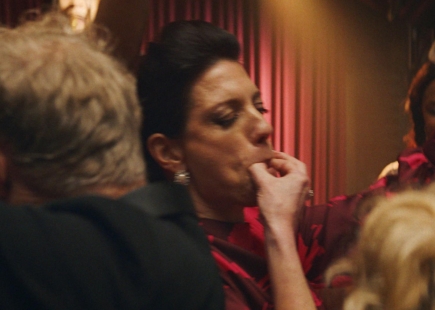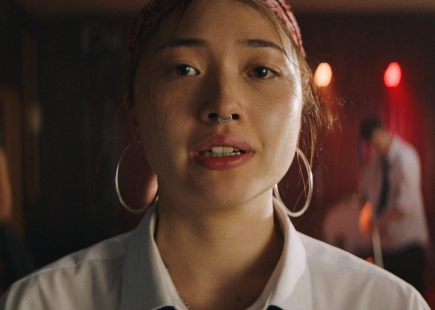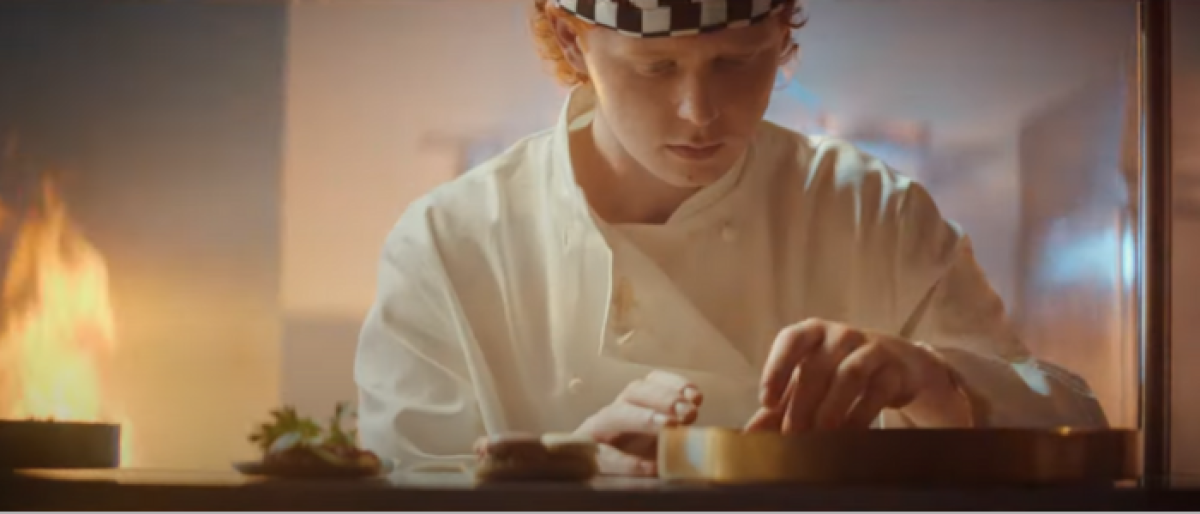 Credits
Client: Greenpeace
Campaign: Don't Stop
Creative: Mother
Strategy: Mother
Track by: Christine McVie / Universal Music Publishing Group
Produced by: Fraser T. Smith
Original rap verses: Avelino
Performed by: Future Utopia X Avelino X Tomorrow's Warriors
Mixed by: Scott Barnett
Mastered by: Stuart Hawkes at Metropolis
Engineered by: Scott Barnett and Isabel Gracefield
Drum programming by: Fraser T. Smith
Bass programming by: Fraser T. Smith
Assisted by: Gili Portal and Liam Hebb
Distributed by: 70Hz Recordings Ltd via. The Orchard.
With thanks to: Lucy Cunningham, Sarah Thorneycroft-Smith, Holly Sheppard, Jack Blurton and Jordan Lolomari.
Recorded at: RAK Studios and Utopia Studios
Music Supervision and Consultancy: Ed Bailie and Seb Whyte / Leland Music
Music Marketing: Olivia Hobbs, Breyner Baptista and Clare Sanders-Wright / Blackstar Agency
Lead Vocals: Avelino, Molly J & Fraser T. Smith , Bass Guitar - Ben Epstein, Drums: Anthony 'Sweetstix' Lewis , Keys: Emily Tran , Tenor Sax: Denys Baptiste, Trumpets: Becca Toft & Sheila Maurice-Grey, Trombones: Anoushka Nanguy & Chris-Stephane Boizi , Bass Trombone: Nathaniel Cross, Tuba: Hanna Mbuya
House Gospel Choir: Natalie Maddix (Choir Director), Lizzie Jennings, Monique Meade, Cartell Green Brown, CJ Idos, Harrsn Atlee, ZaZa Lewis-Wright, Roslyn Adonteng]
With thanks to: Benjamin Kwasi Burrell, Janine Irons, Fish Krish, Gabriel Starkey and Patricia Pascal
Film Production: Lammas Park
Director: Samona Olanipekun
Executive Producers: Steve McQueen, Bona Orakwue, Anna Smith Tenser
Producer: George Telfer
Production Manager: Chanel Parkinson
DOP: Annika Summerson
Production Designer: Jade Adeyemi
Costume Designer: Verity May Lane
Make-Up Designer: Maya Man
Hair Designer: Kreszend Sackey
Choreographer: Liara Barussi
Casting: Coralie Rose / Road Casting
Editor: Jack Williams / The Assembly Rooms, produced by Phoebe Armstrong-Beaver
Sound Designer: Jack Sedgwick / King Lear, produced by Suzy Macgregor
Colourist and VFX: George Kyraicou and Mark Stannard / Black Kite Studios, produced by Jade Denne
Tomorrow's Warriors Music Video Cast: Cassius Cobbson – Drums, Emily Tran – Keyboard, Tami Adebanjo – Bass, Shanise Hall – Trumpet, David Kayode – Saxophone, Kyle Osborne – Vocals and Introductory speech
Epilogue: Written by Scroobius Pip in collaboration with Greenpeace, performed by Lilli Chin
Special Featured Performance: Will Poulter
If you enjoyed this article, you can subscribe for free to our weekly email alert and receive a regular curation of the best creative campaigns by creatives themselves.