Adamo 2050: A mockumentary addressing the apocalyptic scenario of declining birth rates

Plasmon, Italy's leading baby food brand, part of The Kraft Heinz Company, has launched Adamo 2050, a true story from the future.
Italy's birth rate has declined every year since 2008 and in 2022 it fell below the 400,000 threshold: a drop of over 25% when compared with births in 2011 (546,607).
As the third oldest country in the world, this is the lowest recorded birth rate since unification in 1861.
This is, and has been for years now, a serious issue for the country with consequences that range from social and cultural to economic ones.

The campaign focuses on the story of the last child born in Italy in 2050 following a demographic crisis ignored for decades by the country.
The campaign aims to start a serious conversation to collaborate and introduce national policies that support parenthood while, at the same time, putting pressure on institutions and the Italian government to change the regulations.

Leading the creative is a moving eight minute 'mockumentary' short film 'Adamo' set in the year 2050. Created by independent creative agency DUDE, the aptly named Adamo is a three year old boy, the last child to be born in Italy due to the extinct birth rate.
We see how Adamo was born into an empty maternity ward, we meet his 'lonely' new-parents, a midwife and nursery teacher whose jobs no longer exist. Finally, expert Demographer Alessandro Rosina, who had for long predicted this apocalyptic scenario, discusses the consequences of ignoring the problem.
The campaign is supported by website adamo50.com where users can go deep dive into the causes that have led Italy to be last in the European ranking for births.
Both individuals and companies can also sign "Adamo's pledge"—a collective commitment that will support Plasmon's effort in engaging the institutions and push to change regulations.
Adamo launched with a press conference being held in Milan on 16th February bringing together a team of senior government officials, organisational policy makers and social experts.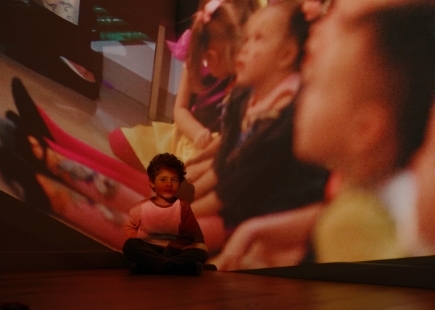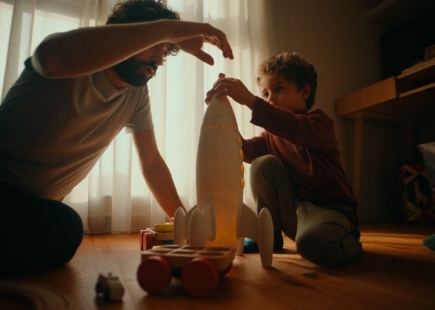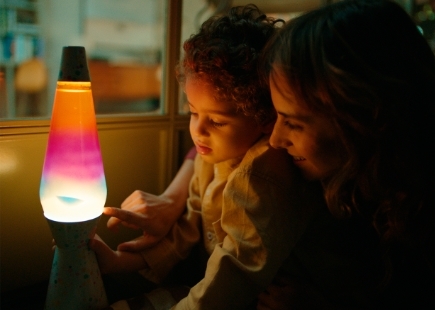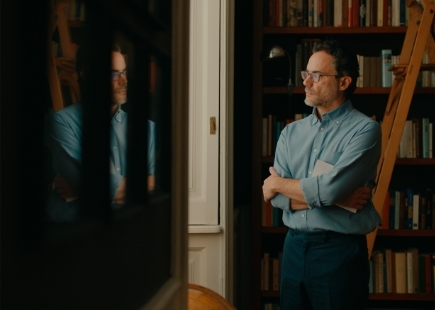 Livio Basoli, ECD and partner at DUDE said: "Every once in a while advertising agencies have the privilege to work with enlightened brands who challenge us to make truly meaningful work. And very few times, in trying to face that challenge, we are lucky enough to stumble on an idea that is both timeless and timely. Ambitious and simple. Necessary and completely unexpected. This is one of those times.

As a country we have been ignoring the demographic winter for too long. Adamo is Plasmon's wake-up call to the whole country and, in particular, to the people who can actually make a difference."

Credits
Client: Kraft Heinz Company
Managing Director & Vice President Marketing: Konstantinos Delialis
Head of Marketing Italy: Francesco Meschieri
Head of Brand: Sheila Bagattini
Junior Brand Manager: Eleonora Branca
Creative Agency: DUDE
CCO & Partners: Livio Basoli, Lorenzo Picchiotti
Senior Art Director: Andrea Afeltra
Senior Copywriter: Alessia Cassarino
Art Director: Alessandro Borrelli
Copywriter: Cecilia Panisi
Strategy Director: Marco Mammino
Strategic Planner: Grazia Zucchiatti
Client Director: Elena Panza
Account Director: Giulia Borina
Senior Account Manager: Giorgia Livia Pacchiarini
Integrated Production Director: Matteo Pecorari
Senior Producer: Maria Chiara Muglia
Producer: Ramona Linzola
Producer: Michele Pasini
Production Manager: Comlan Ahianvi
Junior Production Coordinator: Francesca Di Donna
Editor: Federica Ruggeri
Post-Production Supervisor: Seba Morando
Post Producer: Miriam Ottina
Junior Post Producer: Silvia Brignoli
Motion Graphic Designer: Gabriele Frigimelica
Head of Events and Special Projects: Laura Boy
Event Manager Assistant: Martina Augelli
Event Manager Assistant: Sofia Buzzini
Digital PR Manager: Vittoria Caron
International PR Manager: Zoe Brooks
Director: Beppe Tufarulo
DOP: Johan Florez
Set Designer: Marco Fernando Monti
Sound Engineer: Massimiliano Santillo
Colorist: Claudio Beltrami
Soundtrack: Massimo Martellotta
Sound Design & Mix: Tommaso Barbaro
Sound Editor: Luca Canzano
Post-Production Audio: Fullcode
PR Agency: Community, part of Excellera Advisory Group
Media Agency: Dentsu
Client Partner: Renata Cozzi
Client Leader: Laura Enriquez
Client Consultant: Francesco Ferla Lodigliani
Partner: Andrea Tridente
Leader: Silvia Calà
Consultant: Angela Zago
Junior Consultant: Giorgia Kirschner
Brand Experience Director: Silvia Garagnani
Client Director: Barbara Damonte
Client Executive: Mattia Fundarò
Senior Influencer Marketing Manager: Maricla Cuomo
Influencer Marketing Specialist: Federica Facchini
Technical Project Manager: Francesco Ceron
Technical Project Manager: Marta Francioso
SEO Manager: Francesca Redaelli
SEO Consultant: Leonardo Cristiano
SEO Consultant: Antonino Spanò

If you enjoyed this article, you can subscribe for free to our weekly email alert and receive a regular curation of the best creative campaigns by creatives themselves.