Lexus and The&Partnership create Bond-style campaign for the new RX model

Lexus and The&Partnership have launched a new action-packed campaign, 'Stay Ahead'.
The campaign firmly positions the all-new RX as the ultimate hero in an exciting new chapter for the brand.
With public responses to car advertising falling to an all-time low, 'Stay Ahead' looks to change this, with an attention-grabbing storyline and by highlighting the exciting experience of driving the Lexus RX with its three powertrain options; Performance Hybrid, Plug-In Hybrid and Performance Petrol.
Featuring 45 assets in total, the campaign engages the public from the first encounter, with trailer-style social films leading the audience to a 1:47 action film directed by Mark Jenkinson, and featuring an original score by award-winning composer, James Radford.
Inspired by Europe's action film heritage, the action film was shot in historic Girona,northern Catalonia, Spain, and features a Spy thriller storyline, which combines edge-of-your-seat driving sequences, with multiple characters racing through Girona, all striving to secure a mysterious briefcase. The opening scene kicks off nearly two minutes of heart-stopping action, keeping audiences guessing until the end. And then beyond it.
To ensure that the campaign communicates the Stay Ahead message at every moment in the customer journey, with the same twists and turns you'd expect from a blockbuster film franchise, the campaign also delivers an extended Stay Ahead Film version which was made for made for the big screen, alongside 20", 25" and 30" TV edits, dealership POS, 6 product films, and a 25 image suite, photographed by Anton Watts.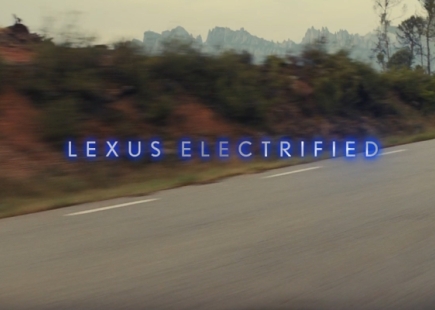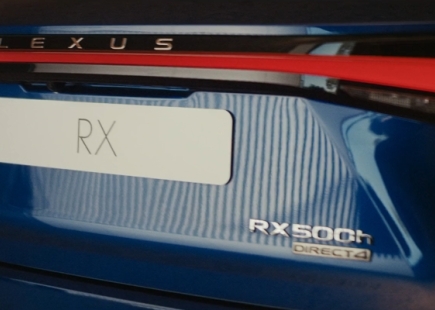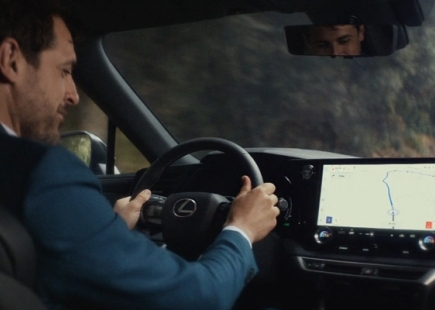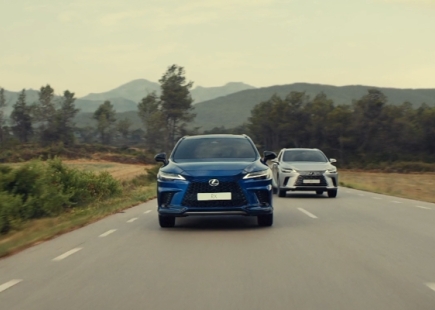 CreativedDirector at The&Partnership, Frances Draskau says: The Lexus RX is a powerhouse of a luxury vehicle and deserved a storyline worthy of its action-packed credentials. With Stay Ahead we've gone all in, deploying the advanced technology of the new RX through each asset to deliver our hero in signature Lexus style. Working in partnership with regulation bodies to build automotive campaigns that are fast-paced, exciting and impactful is a challenge we continue to enjoy, and ultimately echoes our Lexus RX message: Stay Ahead.

Credits
Client: Lexus
Senior Client: Tommaso Grassi
Senior Manager Brand and Marketing Communication: Loïc Charlon
Marketing Specialist: Daria Fateeva
Agency: The & Partnership
CEO: Nick Howarth
Managing Director: Sam Lewis
Global ECD: Andre Moreira
Creative Director: Frances Draskau
Creatives: Guus TerBeek and Tayfun Sarier
Senior Art Director: Phill Fields
Head of Planning: Oliver Egan
Planning Director: Alex Fennemore
Business Director: Josie Jenkins/ Gavin Fullick
Senior Account Director: Lizzie Napper
Account Director: Luke Martins
Account Manager: Camille Le Senne
Account Executive: Sadek Hossain
Head of Integrated Production: Thea Evely
Head of Art Buying: Emma Modler
Producer: Liz Griffin/Charlie Thacker
Project Manager: Georgina Ingham-Clark
Production Company: Rogue Films
Director: Mark Jenkinson
Producer: Tom Farley and Charlie Crompton
Director of Photography: Bernd Wondollek
Editors: Iain Whitewright
Offline Producer Julian Marshall
Post Production: ETC
Senior Post Producer: Antonia Vlasto
Post Producer: Amie Kingsnorth
VFX Supervisor: Scott Ryan
CG Supervisor: N/A
Shoot supervisor & Compositor: Ruben Llusia
Motion Design: N/A
Audio Post Production: King Leah
Sound Engineers: Jack Sedgewick
Music Supervision: James Radford Composer: James Radford
If you enjoyed this article, you can subscribe for free to our weekly email alert and receive a regular curation of the best creative campaigns by creatives themselves.