McCann London uses deepfake technology to convey a life-saving message about knife crime

Life Cut Short.
Joshua Ribera, aka Depzman, is artificially brought back to life in an emotional deepfake music video commissioned by The Joshua Ribera Foundation, the charity that combats knife crime in his name.
Created by McCann London in partnership with SBTV, the campaign was supported by Jamal Edwards who was integral to the creative conception before his death earlier this year. SBTV successfully launched a new generation of stars such as Stormzy, J Hus and Ed Sheeran; Depzman was predicted to be equally as successful.
Depzman was a rising star on the grime scene when he was killed in 2013, and since then, knife crime has continued to rise inexorably in the UK. The video uses deepfake and audio technology to tell Depzman's tragic story through a new song called 'Life Cut Short', describing his childhood, career and the night that he died.

The campaign was devised by creatives Elliot Lee and Rory Peyton-Jones at McCann London, who were inspired to find a new way to talk to young people about knife crime through culture.
For this campaign the pair wanted to find an authentic voice that young people would listen to. Depzman was the perfect choice, but to get his message across they would have to use technology.
Midlands' rappers ShadowCV and T-Roadz ghost-wrote the lyrics with support from Alison Cope, Depzman's mum, and the track was produced by music company Native Music. The lyrics were inspired by Depzman's life and music, emulating his "flow" (the cadence and style of his rapping) and even using some of his old lyrics. Birmingham producer PhazeFX produced the instrumental in the style of grime from 2013 style with a 140bmp grime beat complete with choir sounds and melancholy piano.
A base recording of the vocal was manipulated by Native Studios to recreate Depzman's voice, combining samples, different voices and autotuning. The team researched Depzman's recordings from around 2013 and implemented the same techniques as he was using at that time, such as double tracking parts of the vocal and subtle reverb, to try to be as faithful as possible to his sound. They also reached out to Depzman's old crew, Invasion, to make sure it was authentic, resulting in a sound that matched Depzman's voice at 18, just before he died.
The video has already made an impact across social media, amassing more than 4 million views so far, having been shared by artists Jaykae, JME and Skepta. The video will also play across 65 prisons up and down the UK to send a powerful message about the consequences of carrying a knife.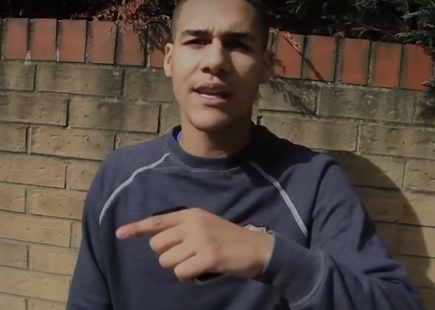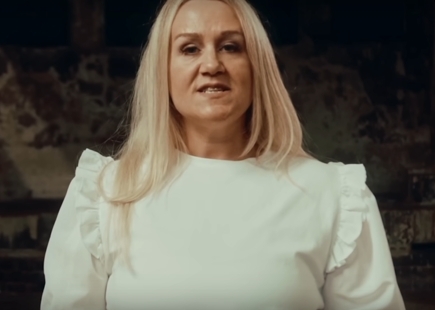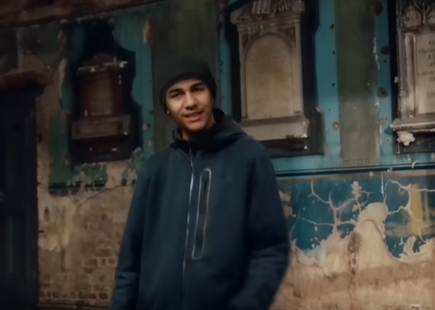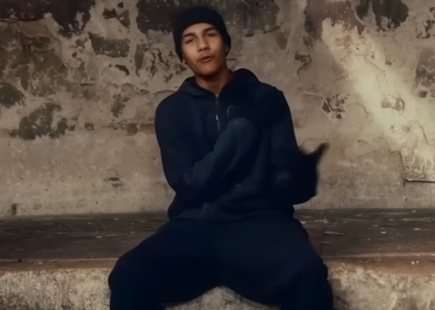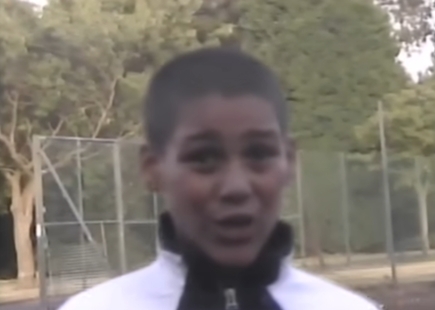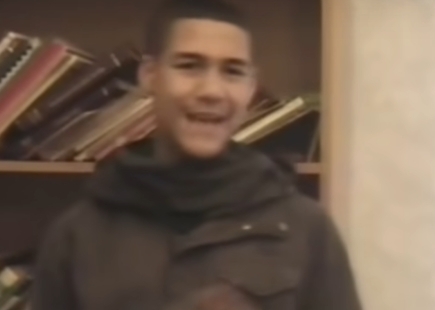 Alison Cope, Depzman's mum and founder of The Joshua Ribera Foundation said, "When I first saw the film it was very emotional, I wanted to continue with it even knowing the difficult emotions that the project would have. I trusted the team to bring my son's story to life respectfully and effectively. It makes me incredibly proud of what's been achieved and the impact that it's already had. I hope that this campaign will inspire the government, especially the Education Secretary, to use this film as a tool effectively and make education around youth violence compulsory in the UK."
Elliot Lee and Rory Peyton Jones, creatives and film directors said, "We wanted the video to have the feel of an old SBTV freestyle - a rapper simply performing to camera but with added gravitas provided by the location of the weathered church. To achieve it we needed a body double for Depzman who could lip sync the lyrics and mimic Depz's characteristic movement, down to the movement of the head and hands. A hard but necessary job to cast. Grime music and deepfakes are both artistic mediums that have received a lot of criticism in the press but music, including grime, can be an incredibly powerful tool to tell stories and tap into emotion, and deepfake video is yet another filmmaking tool that can be used in many ways. In this case both have been used to make something powerful, positive and provocative. Hopefully it will save lives."

Credits
Creative Agency: McCann London
Client: Joshua Ribera Foundation
Media Partner: SBTV, Ocean Outdoor
Charity Partner: NSPCC
Production: Craft London, Intergalactic Studios
Post-Production: BlackKite
PR Agency: Weber Shandwick
CCO: Rob Doubal
CCO: Laurence Thomson
Director: BRIGHTNIGHT
Creative Director: James Crosby
Creative Director: William Cottam
Creative: Elliot Lee
Creative: Rory Peyton Jones
Chief Production Officer: Ben Clark
Executive Producer: Pedro Pinto
Producer: Andrei Cebotari
Executive Producer: Rhory Daniels
Executive Producer: Tom Ringsby
Songwriter: ShadowCV
Songwriter: Alison Cope
Songwriter: Joshua Ribera
Music Producer: PhazeFX
Performer: T Roadz
Director of Photography: Paddy Cartwright
Deepfake Artist: MagicofBarca
Planner: JJ Bender
Planner: Joy Molan
Business Director: Tom Oliver
Account Manager: Ro Lalli
Project Director: Hannah Graff
Project Manager: Georgia Wettenhall
Music Supervision: Native Music
Head of Production: Fred Ashworth
Music EP: Dan Neale
Editor: Paddy Cartwright
Editor: Matt Dollings
Colourist: Andi Chu

If you enjoyed this article, you can subscribe for free to our weekly email alert and receive a regular curation of the best creative campaigns by creatives themselves.