Sound mind, sound body: The history and the idea behind ASICS' Movement for Mind programme

Q&A with Neil A. Dawson, co-founder, Neil A Dawson & Company that created the direct mail for the programme
ASICS, formerly the Tiger shoe company, was the inspiration of founder Kihachiro Onitsuka, described as the 'father of the modern global running movement'.

This running shoe empire has a shoe archive any runner or sneakerhead would be jealous of.
Each pair is proudly emblazoned with the distinctive ASICS logo, designed by Mr. Onitsuka himself, and holds a place in the creative history of the company.

In the 1970s and 80s, Onitsuka's Tiger shoes dominated the running scene and had become synonymous with the early running boom.
Onitsuka's goal was to create footwear to help maintain healthy lifestyles.
Onitsuka himself was an 'ideas man' and was continually reinventing the shoes to reflect the requirements. This came in the form of suction cups for the soles of basketball shoes inspired by eating octopus one day, and creating shoes for marathon runners that discouraged blisters.

In 1977, ASICS was born by merging the Tiger shoe company with two Japanese apparel and equipment enterprises.
With the company motto 'sound mind, sound body' at its very core, it's the concept ASICS still lives by, and it's what is at the heart of this new programme, Movement for Mind. It's a simple programme of mindful outdoor movement. In one of the largest, independent, randomised control trials of its kind, ASICS discovered just how effective movement is at improving our mental wellbeing.
Creative Moment spoke to Neil A. Dawson, co-founder of Neil A. Dawson & Company, that was behind the direct mail launching the programme.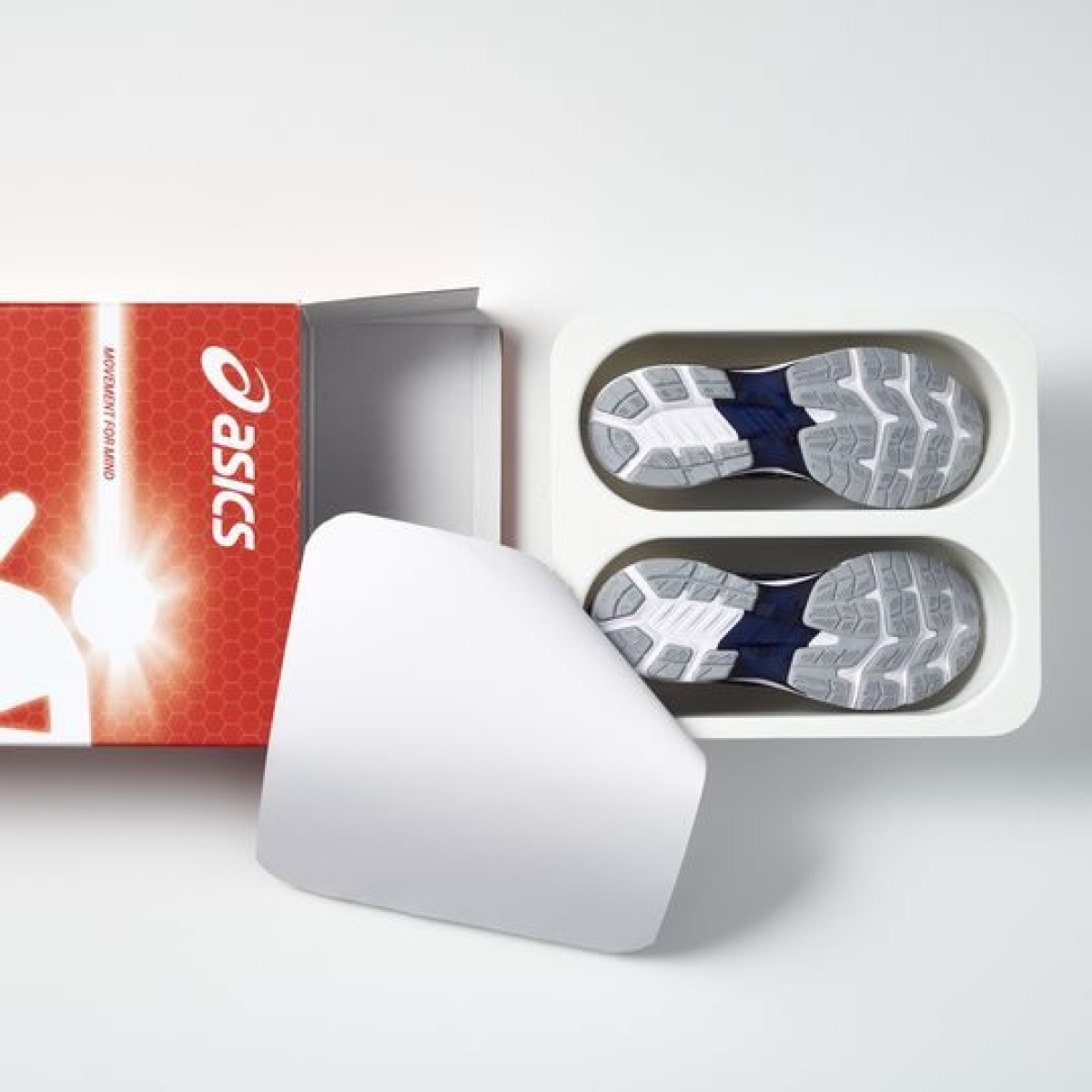 Can you talk us through how important the 'sound mind, sound body' history was to the idea?
The idea comes directly from the history of the brand.

Other brands could champion the benefits to mental health that movement has, only one brand was set up with that in its DNA. And that's ASICS.
Most people don't know that ASICS is an acronym from the Latin phrase 'Anima Sana In Corpore Sano' which translates to 'sound mind, sound body'.

How did you come up with the idea of putting the trainers in a giant blister pack?
We had a tight knit group of creatives working on the original brief and we had several very good ideas that brought 'sound mind, sound body' to life in interesting and memorable ways. Paul Hodgkinson (ex M&C, Simons Palmer) came in with the blister pack idea.
It was an instant winner.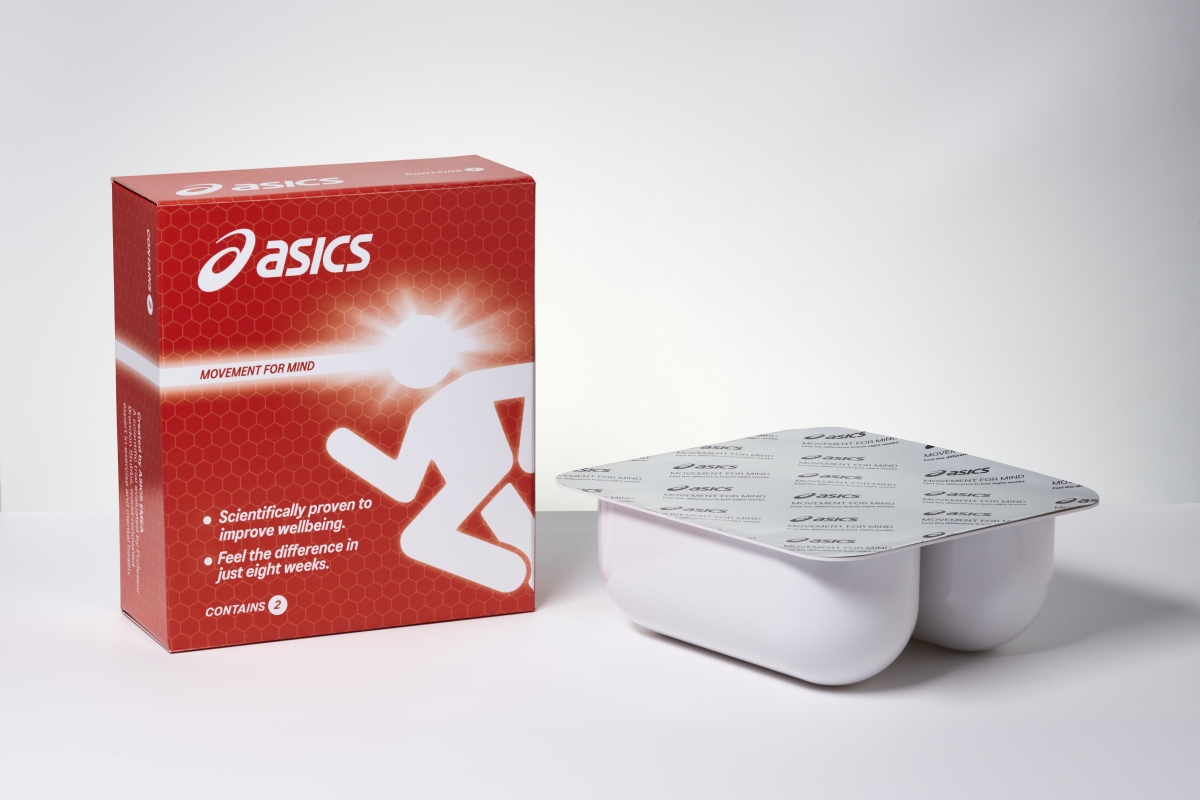 Were there any difficulties/challenges with the production?
We worked with the brilliant Hub London to produce the packaging.
One important challenge was to make everything from materials that were 100% recyclable. With their help we made that happen.

What feedback have you received so far?
The feedback so far has been amazing.
It's an idea that makes people think for a moment and then are rewarded for that.
I'm delighted for my client. Clients get the work they deserve and mine deserve the best. They are always pushing us to create breakthrough work.

Were there any ideas that you enjoyed creating that didn't make it?
There are quite a few other ideas that did make it!
Hopefully we will be talking about them in the coming weeks and months!

If you enjoyed this article, you can subscribe for free to our weekly email alert and receive a regular curation of the best creative campaigns by creatives themselves.