Specsavers releases 'The Misheard Version' of Rick Astley's hit single to reduce the stigma around hearing loss

Specsavers has unveiled a new, integrated marketing campaign fronted by music legend Rick Astley, to get the nation talking and thinking differently about their hearing.
To kick-start that national conversation, Rick has re-recorded his iconic 80s hit single 'Never Gonna Give You Up' using the amusing lyrics people have misheard for years.
The track hilariously intersperses the most common misheard lyrics such as 'never gonna run around with dessert spoons' instead of 'never gonna run around and desert you'. As well as, "you wouldn't catch nits from any other guy" and "your aunt's been naked…".

Created in the typical tongue-in-cheek style that Specsavers is known for, the campaign has a serious message behind it, highlighting how common mishearing can be and how to look after your hearing. The campaign will launch across Facebook, Instagram, X, TikTok, YouTube, earned print and broadcast media, and through a radio partnership with Bauer Media.
Rick, who recently discovered he has some hearing loss, has teased the misheard version of 'Never Gonna Give You Up' on his own social media channels, posting a behind-the-scenes style video of him singing the new song but without any context or reference to Specsavers. The track was also teased out on radio to create talkability and intrigue. This is followed by a big reveal directing people to the a 'making of' video and a simultaneous launch across Specsavers' social media platforms.
The campaign strategy, creative and integrated activation was developed by Golin, with filming, social strategy and activation from Tangerine, and Media from Manning Gottlieb and Bauer Media. The campaign will continue over the coming weeks with a variety of content delivered through social media, radio and the wider media. This includes a mini-series featuring Rick and one of Specsavers audiologists entitled 'Rick's Guide to Never Giving Up On Your Hearing' and expert commentary from TV's Dr Michael Mosley.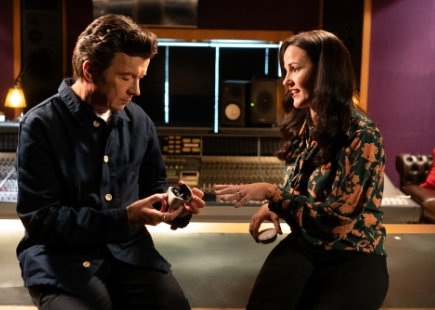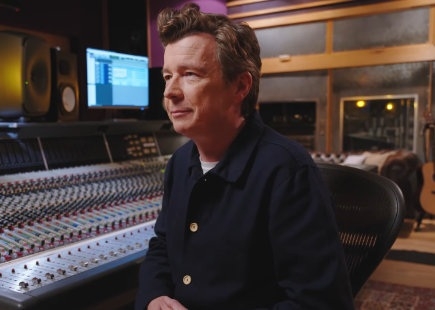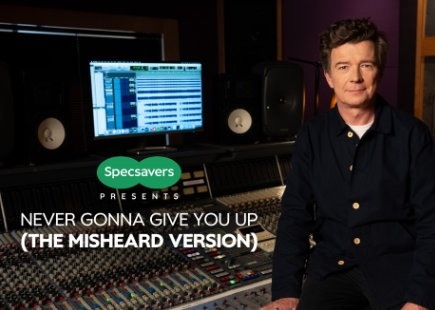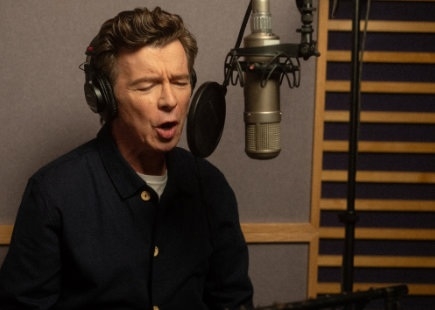 Lisa Hale, head of consumer PR, social and brand activation, Specsavers, comments: "Finding the right musician to front this campaign was so important for this to work. Rick is the perfect fit for Specsavers and the fact he has hearing loss, means he can talk about this important topic in a really authentic and genuine way. We also know, through recent research, that mishearing things and asking people to repeat themselves are the most common hearing loss symptoms. So that's why this campaign should resonate with the nation.'
James Thomas, director of trading, Audiology, at Specsavers, comments: "People often wait a shocking 10 years to address their hearing loss. This needs to change and we hope this campaign can start to make people feel differently about their own hearing.'
Alex Wood, executive creative director, Golin said: "Hearing loss can be a scary, isolating topic, but everyone recognises the experience of mishearing a song. It's a much softer way into the conversation. By bringing some levity and Rick's personal experience to life, the aim was to create something people actively want to talk about and share – rather than avoid for feeling too heavy."

If you enjoyed this article, you can subscribe for free to our weekly email alert and receive a regular curation of the best creative campaigns by creatives themselves.