Technics celebrates music with a synaesthesia-inspired collaboration

Technics's 50th anniversary featured a dazzling, multi-sensory music set featuring emerging talent.
Technics's SL-1200 turntable has been an icon since the birth of club culture. For decades it's been empowering artists, evolving genres and shaping the music scene into the diverse, creative powerhouse that it is today.

So, for its 50th anniversary, Technics, in collaboration with MSL, wanted to celebrate music in all its colour and vibrancy, and capture the 'feeling' of club culture in a way that went beyond just sound.
The solution? TechniColour Sound.
Inspired by synaesthesia, MSL explored the science of how music can be represented by colour, shape, and motion, creating a dazzling visual treatment that captured the pulsing energy of a nightclub.
Collaborating with some of music's most innovative talent.
Technics had created seven limited-edition coloured SL-1200 turntables. MSL sent turntables to seven emerging artists across the world, including up-and-coming stars Miley Serious, Tigerhead, and DJ Nelson, and asked each to create a new track. Each mix was recorded and stitched together into a single, seamless blowout set.

The final film connected artists of different generations, nationalities, and genres. The tracks worked in harmony with our Technicolour Sound treatment – tailored not just to the music, but also to the artists' personality – dovetailing sound and visuals into a hypnotic, multi-sensory experience.
This was followed up with a film series of the talent discussing their history with music, what music means to them, and what inspires them.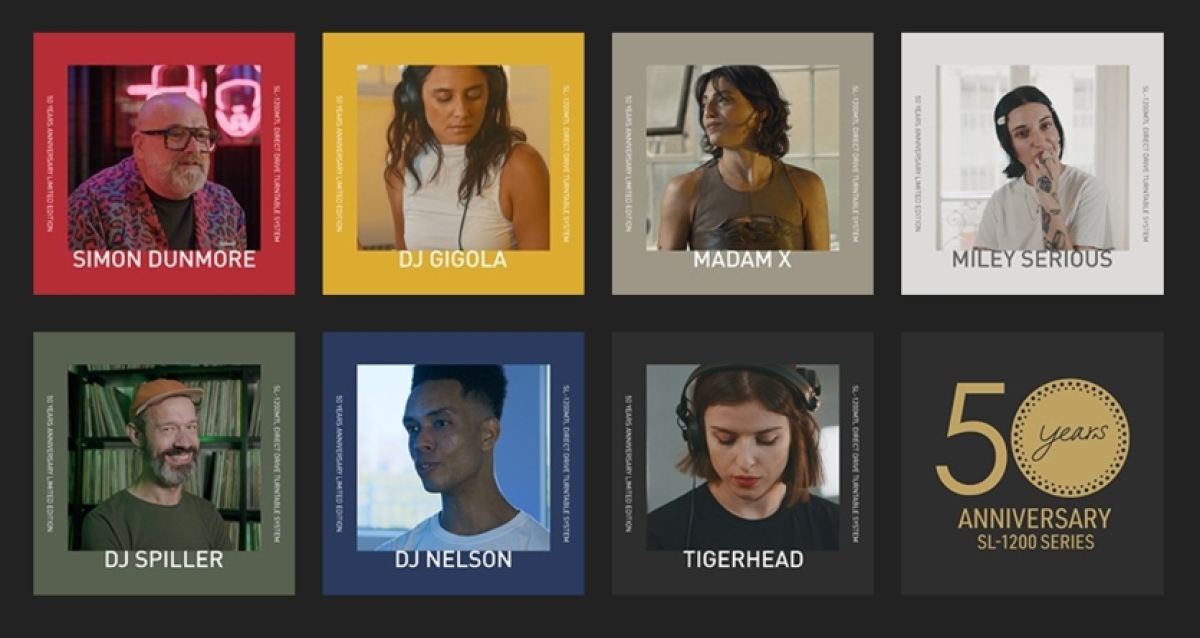 The final result was a true celebration of sound.
Both the music set and the film series lived on a microsite, but were also shared on the DJs' social channels to legions of diehard music fans.
Through partnering with a diverse array of talent, Technics were able to bring down barriers between genres, cultures, and ages, and prove when it comes to the love of sound, all our hearts pulse to the same beat.
Best yet, the partnership gave Technics an authentic voice. By creating content that fans absolutely loved, the SL-1200 was turned into a symbol of all the richness music has to offer, and cemented its place as a legend of the industry.
Credits
Panasonic:
Claire Eaton-Whitfield, Head of Brand Communications, Panasonic UK, a branch of Panasonic Marketing Europe GmbH
Ruby Furby, EU Influencer Marketing and Social Media Assistant | Brand Communications, Panasonic UK
Masa Tomita, Web & Graphic Designer | European Marketing Communication Panasonic UK
MSL:
Managing Partner Neil Kleiner
Social Influence Planners Gina Deen & Grace Watson
Lead Project Manager Rachel Wallis
Creative Lead Michael Crosbie
Motion Designer Lewis Son
Production Partner View Films
If you enjoyed this article, you can subscribe for free to our weekly email alert and receive a regular curation of the best creative campaigns by creatives themselves.