Unfair City: BBDO Dublin launches Ireland's first brand film made with AI

Irish homelessness charity, Dublin Simon Community, has launched a brand film by using cutting edge artificial intelligence (AI) technology, in a first for Ireland.
Created by advertising agency BBDO Dublin and New York-based production company Lobo, the film entitled UNFAIR CITY is one of the most advanced uses of the technology to date, and will be used to highlight the growing inequality of homelessness as it hopes to raise much needed funds for some of the most vulnerable people in our society.
"At Dublin Simon Community, Innovation is one of the core values which underpins everything we do. For over 50 years, against the odds and with limited resources, we have strived to bring new and creative ideas to deliver the best possible services for the people who rely on our help. As we continue to navigate unchartered territory and unprecedented levels of homelessness and housing insecurity, innovation is needed now more than ever to protect the almost 9,000 people stuck in emergency accommodation in Dublin and the surrounding counties and the thousands more living in fear of losing their homes.
The potential for this technology is huge for the charity sector. From our perspective, it provides our clients with an opportunity to tell their stories in a way that empowers them while protecting their dignity and privacy. It gives us the opportunity to share these stories with our donors and supporters in a beautiful and impactful way. We would like to thank Justin for coming on board to pioneer this new opportunity and BBDO Dublin for their continued support, creativity and commitment to our vision."
Catherine Kenny, CEO, Dublin Simon Community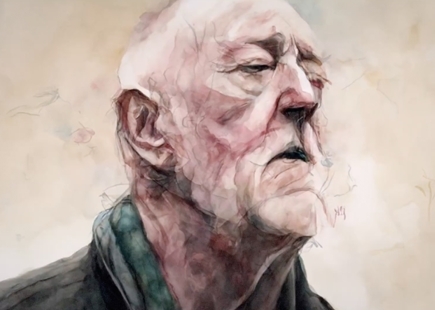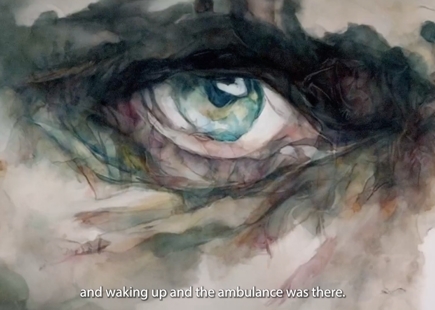 This AI project was born out of a desire to find new ways of highlighting the country's homelessness crisis, a problem that has been getting steadily worse every year.
It has become more challenging for charities to illustrate the impact and complex issues around homelessness and to inspire the public to offer help as the issue spirals out of control. It is also becoming ever more difficult and challenging for those who are homeless to tell their stories.
To help to increase levels of engagement, Dublin Simon deliberately utilised one of the most exciting areas of technology, Artificial Intelligence, to create a film that would garner wider interest and appeal to a new audience of younger more technologically minded donors.
UNFAIR CITY tells the story of Justin Cannon. Formerly homeless, Justin now advocates and volunteers for Dublin Simon. Justin was interviewed and his story animated using AI image generators. In this sense, the AI imagery was created by Justin's own words. The end result is a beautiful and moving film that feels true to Justin's experience. It also shows how, almost counterintuitively, the use of AI can help make the telling of the story feel human and authentic by protecting the person's dignity and privacy.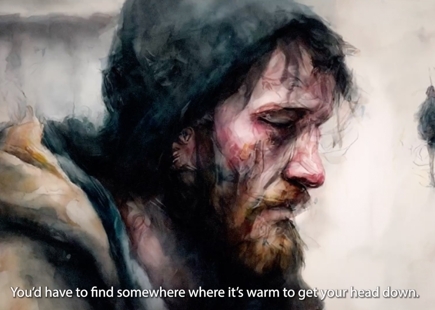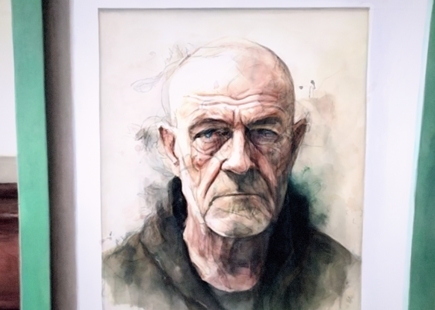 "One of the difficulties of telling stories of homelessness is that it can be very exposing for Dublin Simon's clients. Reliving traumatic moments in their lives in front of cameras, lights, and microphones can make them feel very vulnerable. The great benefit of using AI in this instance is that it allowed Justin to tell his story on his own terms in a way that was still visually engaging and evocative."
Robert Boyle, creative director and head of art at BBDO Dublin
While Justin has become comfortable telling his story, that is not the norm. It is hoped that the use of AI could be a way for more vulnerable people to tell their own stories in the future, while charities and organisations maintain and protect their anonymity and dignity.
AI image generators work by learning from large troves of images. Users will give the AI prompts for what image they would like to create, then the AI will generate a completely new image based on what it has learned. For this reason, the film was created in the most ethical way possible.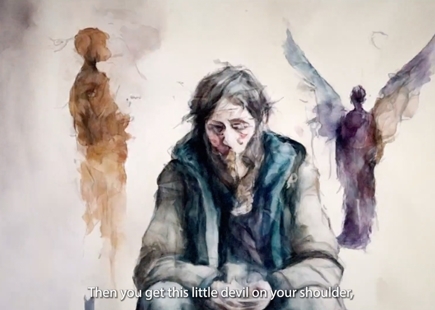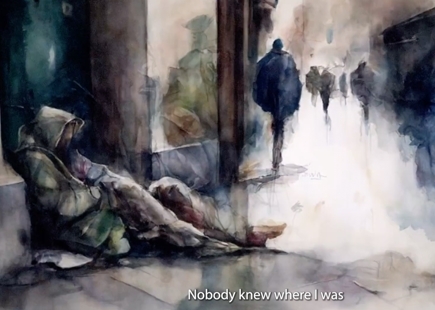 If you enjoyed this article, you can subscribe for free to our weekly email alert and receive a regular curation of the best creative campaigns by creatives themselves.